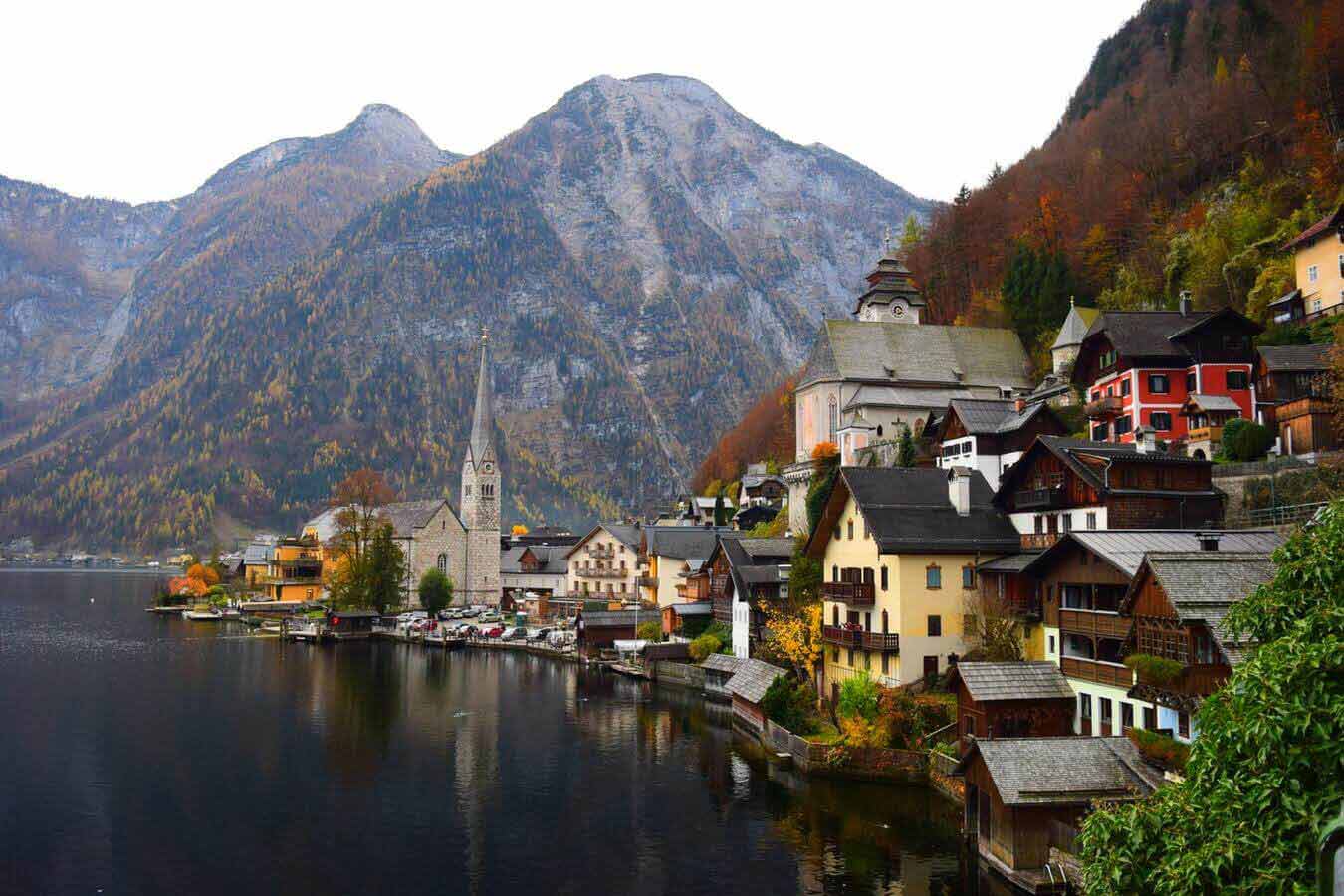 Best packages for your Europe trip from India
Posted on By Blog Admin
The beauty of Europe is diverse and awe-inspiring. Be it the tranquil wilderness of Iceland, the fashionable French Riviera, the rolling hills of Tuscany, the scenic fjords of Norway, or the picturesque villages of the Amalfi Coast, the Europe trip will capture your imagination in myriad ways. It offers historical wonders to natural beauty and farm fresh food to fashion. Europe has always been a favorite with travelers from India and around the world.
What is the best time to visit Europe?
The summer months from June to September is the best time of traveling to Europe. They are generally the peak months when you can enjoy the pleasant weather and is the best time to explore multiple countries, the pristine beaches and visit various historical sites.
How much does Europe trip cost?
The cost depends on the countries you wish to visit, the length of stay, choice of hotels, the kind of local experiences you want to include in your itinerary . Our experts will customize the Best Europe Holiday packages as per your budget.
Do I require travel insurance for Europe tour?
Travel insurance policy is a mandatory requirement only for travelers who need to apply for a Schengen visa. The travelers are always required to have the needed coverage for the entire period of their stay in Europe.
We list some of the key attractions in Europe you can explore on your next vacation:
Europe Packages
We have here four amazing holiday packages in Europe that gives you the perfect blend of leisure and adventure:
1) Greece – Athens, Mykonos & Santorini
a. Athens

Must-see attractions:
Acropolis of Athens
Parthenon
Plaka
Erechtheion
Temple of Olympian Zeus
Mount Lycabettus
National Archaeological Museum
Ancient Agora of AthensMonastiraki
Top things to do:
Acropolis and Museum tour
Athens city tour
Explore street art
Ride a bike to Plaka
Go for Delphi day trip
Boat ride to Agistri, Moni and Aegina
Feast on traditional Greek cuisine
Book a wine tasting tour
Where to stay – We recommend:
Grand Hyatt Athens
Wyndham Grand Athens
Hotel Grande Bretagne, a Luxury Collection Hotel, Athens
King George, a Luxury Collection Hotel, Athens
InterContinental Athenaeum Athens
Radisson Blu Park Hotel Athens
b. Mykonos

Must-see attractions
Little Venice Quarter
Delos
Kato Mili
Beaches: Paradise Beach, Platys Gialos Beach, Elia Beach, Panormos Beach, Super Paradise Beach
Panagia Paraportiani
Ano Mera
Top things to do
Explore the alleys of Mykonos
Admire the scenic view from Armenistis Lighthouse
Relax at the quaint bars and cafes with a view of Little Venice
Visit the windmills
Take a cruise from Ormos Port to watch the sunset
Party at the clubs
Experience the flavours of traditional Greek delicacies
Where to stay – We recommend:
Myconian Ambassador Hotel
Kivotos Luxury Boutique Hotel
Myconian Utopia Relais & Chateaux
Santa Marina Resort and Villas
Mykonos Grand Hotel and Resort
c. Santorini

Must-see attractions
Oia
Fira
Nea Kameni
Perissa Beach
Akrotiri Excavations
Kamari Beach
Museum of Prehistoric Thera
Pyrgos
Therasia
Ancient Thera
Top things to do:
Discover the famous white and blue houses in Fira
Admire magnificent views of the caldera
Enjoy sunsets at Oia
Cruise the volcanic islands and Palea Kamini hot springs
Hike from Fira to Oia
Spend time in Amoudi Bay, a small fishing village
Go for a wine tour
Walk on the wooden footbridges in Akrotir
Where to stay – We recommend:
Villa Katikies
Ambassador Aegean Luxury Hotel & Suites
Alta Vista Suites
Casa Vitae Suites
Oia Santo Maris Luxury Suites and Spa
Andronis Boutique Hotel
Best Time to Visit Greece

Spring to early summer (April to mid-June); and  Autumn (September to mid-October).
Visa fee:
Schengen Visa is required. Cost is INR 8,500 approx.
A brief itinerary:

In our exclusive handcrafted itinerary for 6 nights and 7 days to Greece, you get to explore the rich history and culture of Athens, the vibrant Mykonos island and the enchanting landscape of Santorini.
Day 1: Arrive in Athens. Transfer to hotel. Day at leisure.
Day 2: Athens City tour including Acropolis.
Day 3: Transfer to Santorini on a ferry.
Day 4: Santorini Volcano tour by ferry.
Day 5: Transfer to Mykonos on a ferry.
Day 6: Breakfast in hotel. Day at leisure. Overnight in Mykonos.
Day 7: Ferry transfer from Mykonos to Athens for the flight back to India.
For more information about the tour itinerary, choice of hotels and more, get in touch with our holiday specialists.
2) France, Switzerland & Italy

Must-see attractions:
Louvre Museum
Cathédrale Notre-Dame de Paris
Arc de Triomphe
Mont Saint-Michel
Champs-Élysées
French Riviera
Sacré-Cœur
Musée d'Orsay
Montmartre
Top things to do:
Enjoy the setting sun from the Eiffel Tower
Walk the Charming Old Quarters of Paris
Go sailing in Saint-Tropez
Ski in the French Alps
Bike around Bordeaux
Enjoy a candlelit evening at Château Vaux-le-Vicomte
Shop at the Colorful Markets of Aix-en-Provence
Explore classic French cuisine
 Where to stay – We recommend:
Hotel Metropole, Monte Carlo
Hôtel Hermitage Monte-Carlo
Hôtel de Paris Monte-Carlo
Sinner Paris
Villa Florentin
Best time to go
France in Western Europe is best in spring, summer and autumn. Best time to go is between March and October.
Visa fee:
Schengen Visa is required. Cost is INR 8,500 approx.

Must-see attractions:
Jungfrau
Jungfraujoch
Mount Pilatus
Chillon Castle
Chapel Bridge
Rhine Falls
Titlis
Lake Lucerne
Eiger
Top things to do:
Ski in the shadow of the Matterhorn
Relax and enjoy the views on the Golden Rail Pass Line
Enjoy a train travel to Jungfraujoch
Get close to nature at the Swiss National Park
Go hiking in the Alps
Wine tasting in Vaud
Shop for Swiss chocolates
Step back in time at the Château Chillon
 Where to stay- We recommend:
Waldhaus Flims Alpine Grand Hotel & Spa
Swiss Diamond Hotel & SPA – Lake Lugano
Hotel Splendide Royal
Grand Hotel Villa Castagnola
Hotel Les Sources des Alpes
The View Lugano
Best time to go:
Switzerland is a pretty much all round year destination except the winter months (Dec-Feb) when heavy snow can and wet weather can play spoilsport.
Visa fee:
Schengen Visa is required. Cost is INR 8,500 approx.
Must-see attractions:
Colosseum
Cathedral of Santa Maria del Fiore
Leaning Tower of Pisa
Trevi Fountain
Roman Forum
Pantheon
Doge's Palace
Mark's Square
Cinque Terre
Top things to do:
 Visit the Valley of the Temples
Climb Mount Vesuvius
Explore Cinque Terre
Take a boat trip to the Blue Grotto
Soak in the waters of Lake Como
Marvel at the Colosseum
Discover the ruins of Pompeii
Take a boat trip along the Amalfi Coast
Explore the Historic Center of Siena
Spend an afternoon at the Vatican
Visit Saint Mark's Basilica
Discover the Roman Forum
Bite into the four cheese pizza in Naples
Climb the Leaning Tower of Pisa
View The Last Supper in Milan
Tour the Cathedral of Santa Maria del Fiore
Follow the Chianti Wine Route
Throw a coin in the Trevi Fountain
Where to stay – We recommend:
Palazzo Manfredi – Relais & Chateaux
Castello di Velona Resort, Thermal Spa and Winery
Quellenhof Luxury Resort Passeier
Hotel Chalet Mirabell
Excelsior Hotel Gallia, a Luxury Collection Hotel, Milan
Best time to go
Spring (April to June), or Fall (September to November) when there are fewer tourists, lower prices, and moderate temperatures.
Summer can be hot, busy, and expensive.
Visa fee:
INR 8,500 approx for Indians to get the visa for the tour.
Brief Itinerary:
Day 1: Paris
Arrival and transfer to your hotel in Paris. Day at leisure.
Day 2: Paris
City tour in Paris. Go up the Eiffel Tower. Cruise along the River Seine. Walk the boulevards and explore the breathtaking monuments of Paris. Have dinner in the Latin Quarter, a picturesque historic area.
Day 3: Paris
Visit Disneyland Paris.
Day 4: Paris – Noyers – Beaune – Lyon
Visit the Vineyards in Beaune and Bourgogne region. Post lunch, visit Lyon, the capital of Roman Gallia on the banks of the Rhône (its historic centre has been declared a World Heritage site). Enjoy walking around the area.
Day 5: Lyon – Geneva – Zurich
After breakfast, check out and transfer to the airport for your flight to Geneva. Arrival followed by lunch. Transfer to Zurich, passing by the beautiful Leman Lake (Lake Geneva) and Neuchatel Lake.
Day 6: Zurich – Rapperswil – Zurich
Begin the day with a walk along the most populated city in Europe, Zurich, the financial and cultural capital of the country. Then go for a boat ride on Zurich lake, get off in Rapperswil, a small and highly picturesque village with a medieval castle. Return to Zurich by train.
Day 7: Zurich – Grindelwald – Lucerne – Zurich
Admire the fantastic Alpine landscape on a cable car ride. Have lunch up in the mountain. Go up to Lucerne, one of the major cities in Switzerland. In the evening, just walk around and enjoy the city.
Day 8: Zurich – Burglen – Morcote – Milan
Visit the town of William Tell and Morcote. Transfer to Milan, Italy. Visit Lake Como and Duomo Square.
Day 9: Milan – Pisa – Rome
Visits to the Piazza Dei Miracoli (Square of Miracles), Leaning Tower of Pisa. Transfer to Rome.
Day 10: Rome
City tour of Rome.
Day 11: Rome
After breakfast, start your journey back home.
3. London & Scotland


Must-see attractions:
Big Ben
Coca-Cola London Eye
Tower of London
Tower Bridge
Buckingham Palace
The British Museum
Hyde Park
Paul's Cathedral
Westminster Abbey
Top things to do:
Get a lesson in history at the Tower of London
Look at the precious stones at the British Museum
Go antique hunting at the Portobello Road Market
Watch the Change of the Guard at Buckingham Palace
Create magic at the Harry Potter Studio Tour
Eat your way around Borough Market
Spend a Sunday at Columbia Road Flower Market
Visit Wilton's, the oldest music hall in the world
Where to stay – We recommend:
Shangri-La Hotel, At The Shard, London
Kimpton Fitzroy London
The Marylebone
The Savoy
Pancras Renaissance Hotel London
Best time to visit:
You can plan your trip any time of the year. However, spring (late March to early June) and autumn (September to November) are the best times to visit United Kindom.
Visa fee:
UK visa is required. Charges are INR 10,000/- approx
b. Scotland

Must-see attractions:
Edinburgh Castle
Loch Ness
Loch Lomond
Palace of Holyroodhouse
Urquhart Castle
Ben Nevis
Stirling Castle
Arthur's Seat
Calton Hill
Top things to do:
Swim in fairy pools, Isle of Skye
Take an eagle's-eye view of the west coast, Lomond
Relax at the pink sand beaches along the Angus coast
Visit Fingal's Cave, Isle of Staffa
Drink at mainland Britain's remotest pub, Knoydart
Take the Jacobite Steam Train from Fort William to Mallaig
Cruise the Crinan Canal on a vintage steamship
Where to stay- We recommend:
The Edinburgh Grand
Inverlochy Castle Hotel
Glenapp Castle
Prestonfield
Crossbasket Castle
Best time to visit:
You can plan your trip any time of the year.
However, spring (late March to early June) and autumn (September to November) are the best times to visit as it's usually warm and dry. Winters are best avoided.
Visa fee:
UK visa is required. Charges are INR 10,000/- approx
Brief Itinerary:
Day 1: London
Arrive in London and transfer to the hotel.
Later, visit the Wallace Collection and British Museum.
Day 2: London
Visit the Westminster, St. James's, and the London Eye.
Day 3: London
City tour of London and the Tower.
Day 4: London
Visit St. Paul's Cathedral, Southwark, & London Zoo.
Day 5: London
Visit  Kensington, King's Cross, & the British Library.
Day 6: Scotland
Transfer to Edinburgh. Check in at the hotel and relax for the day.
Day 7: Scotland
Explore the beauty of Edinburgh.
Day 8: London
Visit Oxford Street, Piccadilly and the West End.
Day 9: London
Day Trip to Stratford-Upon-Avon, Bath, & Stonehenge.
Day 10: London
Begin your journey back home.
4. East Europe
East Europe tour brings to mind old towns, picturesque mountains, tempting cuisine and more. East European destinations are now growing in appeal as travellers from the world over now want to unravel their mystical charm.
Places to visit:
Poland
Czech Republic
Austria
Slovakia
Hungary
Best time to visit:
Spring (March-May); and
Autumn (September – November)
Visa fee:
Schengen Visa is required. Cost is INR 8,500 approx.
Brief Itinerary:
Day 1: Poland
Arrive at Warsaw and transfer to hotel. Evening at leisure.
Day 2: Poland
Visit the old town in Warsaw. Visit the churches, cathedrals, monuments, Royal Palace square and column square, Lazienki & Belvedere palace.
Day 3: Poland
Travel to Krakow. En-route visit Auschwitz-Birkenau. On arrival in Krakow, check in at the hotel and rest.
Day 4: Poland
After breakfast go for a Krakow guided tour. Visit Krakow's old town, Market Square, St. Mary's Basilica, St. Florian Church, Town Hall Tower and The Barbican. Take a walk on the coronation road of Polish kings to The Royal Wawel Castle, Wawel Hill. In the evening visit the Wieliczka Salt Mine.
Day 5: Czech Republic
Transfer to Prague. In the evening go for a cruise on the Vltava River.
Day 6: Czech Republic
City tour of Prague. Explore the Municipal House, Wenceslas Square, National Museum, Charles Bridge, and Prague Castle. Return to old town to visit the Tynchirch, St. Nicholas church, famous Astronomical clock and Town Hall.
Day 7: Austria
Travel from Prague to Salzburg by coach. Evening at leisure to explore the city on your own.
Day 8: Austria
Post breakfast, enjoy a guided Sound of Music tour, followed by a visit Salt Mines.
Day 9: Austria
Post breakfast travel to Vienna by coach. En-route go for the Seegrotte tour and experience an underwater boat ride.
Day 10: Austria
The Schonbrunn Palace tour.
Day 11: Slovakia
After breakfast, travel to Bratislava, the capital of Slovakia.
Day 12: Hungary
Reach Budapest and in the evening take a boat ride. Day 13: Hungary
Explore the city of Budapest, including the charming town of Szentendre.
Day 14: Hungary
Transfer to Budapest airport to board the flight back home.
Conclusion
Why should you book a customized Europe tour packages?
A vacation to Europe is absolutely enchanting. But, instead of going for group tours and fixed departures, look out for Europe customized tour packages. Customized Europe holiday packages from India are the best way to explore different places according to your preference and at your pace. Instead of the age-old one-size-fits-all kinds of holiday itineraries, opt for something that's tailor-made for you. The beauty of personalization is that it gives you the flexibility to do things your way.
Europe is vast and complex and if not planned right, it can be confusing. Every traveler has their own special bucket list for Europe and would want to live those special moments differently. So while planning your Europe holiday, opt for customized Europe tour packages.
While holidaying in Europe, customized tour packages shall help you explore the land in the way you want to, stay at hotels you wish for, dine at restaurants you want to and most importantly you shall have all these planned as per your budget. So, if you wish to plan a Europe trip, get in touch with a reliable tour company specializing in customized holidays and look for Europe customized tour packages. Plan your  visit and book your package well in advance to get the best deals and discounts.
For your personalized itinerary get in touch with our holiday experts at +91-33-4052-5777.