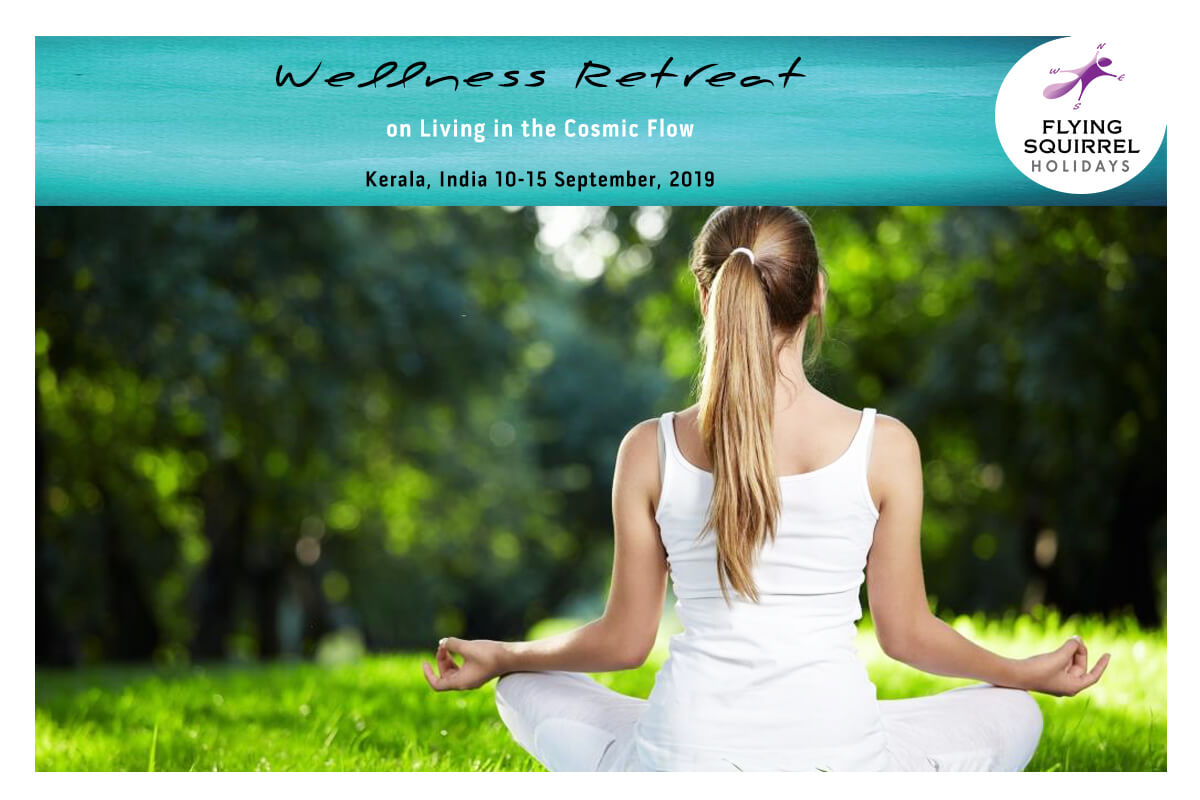 Wellness Holidays – Experience A Journey To Find Inner Joy
Posted on By Blog Admin
Leading a healthy, stress-free life is not an option today but a necessity. But most often we end up thinking of wellness in just terms of physical health. The word invokes thoughts of good food, exercise, and weight management. However, wellness, is much more than physical health. It is the pursuit of continued growth in life and includes both physical, mental and spiritual well-being. It is an active process of making choices toward a fulfilling life that includes a balance of our emotional, intellectual, social, spiritual, environmental and occupational factors. In day to day life, we are constantly dealing with emotional traumas. Broken relationships leave the soul anguished. To deal with the challenges that life throws at us, we have to gear ourselves to look at wellness from a holistic point of view, that encompasses a positive way in which we look at life experiences.
What is Wellness?
Defining wellness The World Health Organization writes "Wellness is a state of complete physical, mental, and social well-being, and not merely the absence of disease or infirmity.
Wellness is a choice of living the life of fulfillment and satisfaction. Wellness is all about happiness, peace, strength and inner joy.
How to follow the path of wellness?
To embark on the journey of wellness and well-being, start with a wellness holiday.
A wellness holiday is a specially themed vacation that leads you on the path of a healthy life filled with positive and happiness attracting love,peace, success and inner joy in your life.
Who should go on a wellness holiday
Do you feel tired all the time? Are you completely overwhelmed and stressed from life, your job and relationships? Are you trying to figure out your life purpose? You want to get into shape and have healthier habits, lose weight and have more energy? If the answer to all these questions is a Yes, then it's time you plan a wellness retreat.
What can a wellness retreat holiday do for you?
Make you feel more energized
Gain new insights about your purpose or direction in life
Release any blockages in your life, physically, mentally, emotionally and energetically
Jump start on your physical health and gain that momentum to keep you going
Reconnect with your inner feelings and allow emotions to come through
Align with the universe and take in the positive energies that flow around you
A wellness holiday is for anyone who wishes to steer his life in a positive direction. It's a time to connect with that inner silence and inner peace within. A wellness retreat provides a much needed safe space in our busy lives, to finally slow down, to relax and be with ourselves.
So what do people do on a wellness retreat?
There are so many types of wellness retreats out there, offering different types of activities, ranging from yoga, meditation, detox, spa to spiritual, self-discovery and couple's retreats. Depending on the retreat topic, your teacher will create a program around it.
For spiritual and self-discovery type of retreats, you will be attending guided workshops or talks by the teacher most of the time. There will be free time to integrate all the information taught and time for reflection as well.
Upcoming Wellness Holiday:
Flying Squirrel Holidays presents a specially curated wellness retreat on "Living in the Cosmic Flow: A 5-day Sadhana from September 10-15, 2019 at the beautiful Ayurveda resort, Somatheeram in Kerala in association with wellness specialist Tanuka Gupta. The program will help participants align themselves with the energy of the universe and generate positive vibes in their lives, thereby reducing the effects of stress and disharmony.
'Sadhana', practiced through chants and meditation, introspective reflection and mindfulness, body movements and breath work, will lead to better clarity, focus and attainment of peace and heightened consciousness.
The wellness retreat will also include Ayurveda rejuvenation treatments, yoga, Ayurveda meals, meditation, consultations with doctors, cultural program, local village visit and more.
Price:  From INR 55,000/- per person in a twin sharing room. 5% GST extra.
Includes: Accommodation for 5 nights, full-board vegetarian Ayurveda meals, daily yoga and meditation sessions, daily Ayurveda therapy, daily Sadhana, doctor's consultation, local village visit, airport transfers.
Excludes: Airfare, any meals and activities not mentioned in the itinerary.
We have limited availability for this retreat. Call us on +91-33-4052-5777 to book your spot.