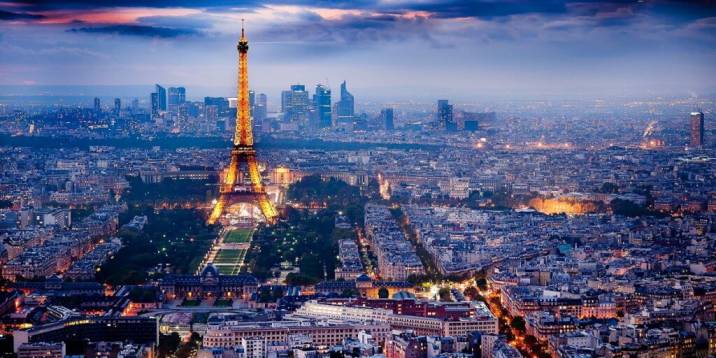 Top 10 Things Not to Do in Europe in 2021
Posted on By Blog Admin
A Europe tour is often one of most desired trip and even we get huge demans for Europe tour packages from India. Her history, culture, marvellous architecture, the range of cuisines from its different provinces and the beauty of nature all make Europe the perfect place to discover.
Whether it is mainland Europe or the lesser known trails of East Europe or the fascinating lands of Scandinavia, there's a lot to see and experience in Europe. But travelling to a new place means we have to respect its traditions and customs and local laws.
Here are few things not to do and things to do in Europe

Keep Coins With You
If you have an eye for local handicraft and souvenirs, that will later add to your holiday memories, then make sure you carry a little bag of coins with you for shopping anything under 5 euros.
Europeans are friendly
It's okay if they greet you on the streets or want to have a chat
Don't get offended if a local talks to you at a train station or bus stop or even says "hello". Europeans are usually friendly and often love to strike a friendship to find out where you are from and know a bit about you and your country.
Be careful of getting mugged at tourist spots
Be careful of your belongings, especially your passport, camera, phone, tablets and other electronic devices. Busy tourist areas can have pickpockets and make sure you are not carrying too much cash on you. Even at the hotel, make sure your room has a password-protected safe where you can keep your belongings before stepping out for sightseeing.
Don't just restrict yourselves at cities only
While the major cities of Europe have all the landmarks that have been on your bucket list, you can keep a day or two to plan some day trips to lesser known tourist spots, few hours from the cities. A trip to the Cotswolds from London can be very refreshing, just as a trip to the smaller mountain villages from the big cities of Switzerland.
Unreliable Local Drivers
The local taxi drivers aren't exactly known to be reliable. For a better experiences, we advise that you use smartphone car services like Uber, Lecab, Allocab. Have some data on your phone and have the Google Map handy.
Over-tipping
Though it's a general custom to tip 15 to 20 percent at a restaurant, we advise that you take advice from the locals as to how much you should tip. Usually tips are already included in the bill.
Avoid political discussions :
In Germany, when you are visiting museums, or while visiting the Jewish areas in Austria, Poland or the Czech Republic, it's normal to get into a discussion about the Holocaust and criticize policies of Hitler that caused millions of Jews to suffer and die. Avoid getting into any political discussions; simple see, understand and analyse history as it happened. Also avoid any comments on the refugee crisis. Be sensitive to the migrant problem that Europe is grappling with as a fallout of the crisis in Syria, but refrain from making any comments that might put you in an embarrassing spot.
Avoid feeding pigeons:
Places like Venice banned feeding pigeons since 2008. If you're caught feeding you might have to pay a fine..!! Better avoid, right?