Japan Honeymoon For Indians
Posted on By Blog Admin
Honeymoon is a time to start the journey of everlasting togetherness. So, what better way than to spend those moments in an idyllic location, somewhere far away in a distant land, where love awaits for you and your partner.
Moving away from the usual well-known destinations abroad, we have a quieter serene option for you. A bespoke Japan tour packages from India can gift you many incredibly romantic locations which ensures that you frame unlimited memories.
Is Japan good for honeymoon?
Japan also known as 'Land of the Rising Sun' is an amazing destination for honeymoon as you will have plenty of things to do and see. It's natural beauty and cherry blossom trees will make you fall in love with it. If you enjoy art and culture, then you are going to love visiting Japan.
How much does a Japan trip cost from India?
Japan is only expensive when you spend like a millionaire. Japan otherwise gives a lot of budget options for a budget traveler to enjoy. The cost of the package depends on air travel, accommodation, local transportation, restaurants you dine in, your length of stay and the unique experiences you want to include in your itinerary.
How do I plan a Japanese honeymoon?
Read further to know about the romantic places and the best hotels for your honeymoon in Japan. Our Kolkata travel experts will guide you well and plan a customized package for your honeymoon according to your taste and preferences.
Is food expensive in Japan?
The cost of food in Japan depends on the type of restaurants you dine in. The budget for a lunch in Tokyo is roughly around INR 800. The price for dinner on the other hand varies greatly on the type of restaurant you dine in. It can vary between INR 2,000 to INR 5,000 per person.
What is the cheapest time to go to Japan?
The low seasons are the two months of summer July and August, and particularly the months of December, January and February. They are the cheapest times to visit Japan, hotels are cheap and also you will avoid the crowds during this time.
What's so Special about Japan Honeymoon Destinations?
Japan is indeed an idyllic location to spend some quality time with your beloved. Just like the Eiffel Tower in Paris, you have the Tokyo Tower here.
Stroll through the parks painted purple with cherry blossoms, visit the National Parks, enjoy hot springs and celebrate the essence of true romance. Also, the restaurants and hotels here offer you superb services and amazingly unique cuisines.
The best Japan tour packages offer you a chance to make that dream come true. Ideally, a 5-7day Japan travel can acquaint you with the premier locations for your romantic getaway.
Best Season to Visit Japan
March to May and September to November are the best times when you can visit Japan. March to May means it is the latter part of Spring season and September to November means the end Autumn season here.
These few months ensure that you enjoy clear skies, less rainfall and an overall pleasant climate here in Japan.
Visa Application for Japan Tour Packages from India
A standard tourist visa for Japan requires you to apply for a temporary Visa or a tourist visa. A short term stay is valid for up to 90 days in this country and this validity cannot be extended. The processing takes about 4 days to be completed.
Steps to apply for a tourist visa
Fill up the requisite e-visa details
Pay online using a credit card, debit card or net banking.
Submit the documents online
Get quotes and updates on your e-visa
Get the visa after all this processing.
You can also contact our team for any query or assistance regarding visa applications.
Travelling from India- Flight Routes
There are direct flights as well as flights with stop from India to Japan.
The common airways flying to Japan from India are Air India, Japan Airlines and All Nippon Airways and SilkAir, Singapore Airlines, Sri Lankan Airlines and Vistara.
Air Nippon Airways fly directly from Delhi to Haneda Airport, Japan.
From Mumbai, ANA flies to Haneda Airport with a stopover at Delhi or flies nonstop to Narita Airport.
Air India has non-stop flights from Delhi, flying to Tokyo.
Japan Airlines, which already flies non-stop from Delhi, has plans for operating flights from Bengaluru.
Airways that operate to Japan's Narita Airport from Kolkata include Singapore Airlines, Silkair and Sri Lankan Airlines with a stopover.
The best season to fly to Japan in February, March and April.
Japan Honeymoon Destinations- Places to visit
Odaiba
Odaiba is one of the newest and happening shopping and entertainment centre in Tokyo. Shop till you drop here and fill your bags full of happiness here!

Tokyo Tower
The majestic Tokyo Tower is one of the highlights of the city's grand skyline. A grand replica of the Eiffel Tower of Paris, the Tokyo Tower offers you a fantastic view of the grand cityscape. Climb up to the top and feel the joy of soaring romance.

Hama Rikyu
If you wish to escape from the humdrum of the busy city, seek refuge in the blissful serenity at the Hama Rikyu park. With century-old trees and ponds full of fishes, Hama Rikyu can become a silent witness to your love.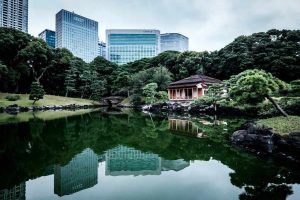 Edo Tokyo Museum
The Edo Tokyo museum can fulfil your desire for gaining knowledge about the glorious past of enchanting Japan.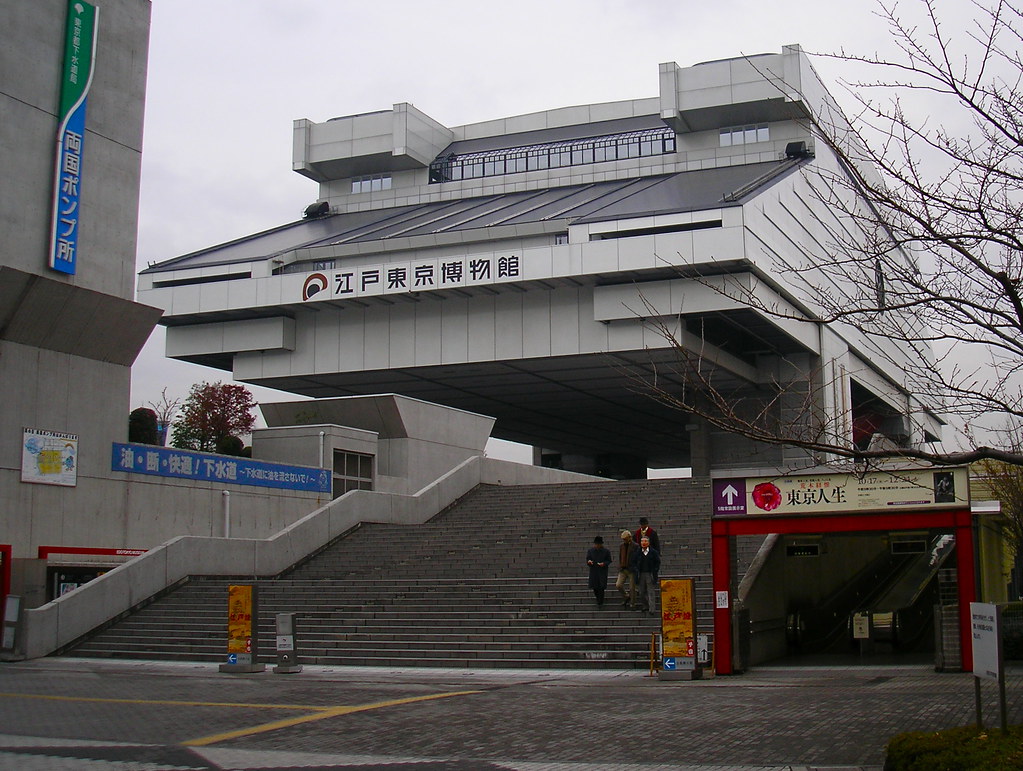 Giant Buddha at Kamakura
At a towering height of 13,35 metres, the GiantBuddha at Kamakura sits beneath the bare blue skies. Utter a silent prayer for a blissful life ahead.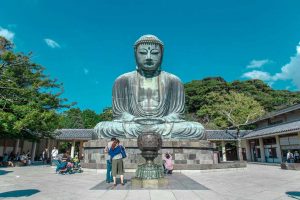 The Kamakura Sea Beach
Stroll hand in hand among the serene and pristine beaches of Kamakura.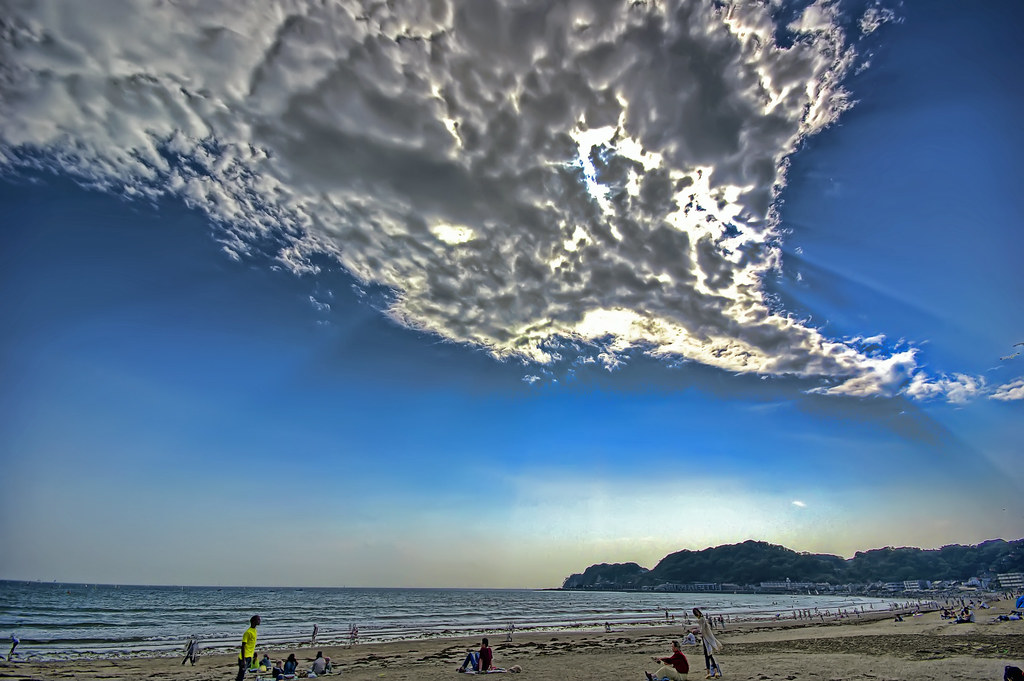 Yanaka
A 40-minute ride from the Yamanote line, the planned city of Yanakawill amazes you with its uniquely structured buildings.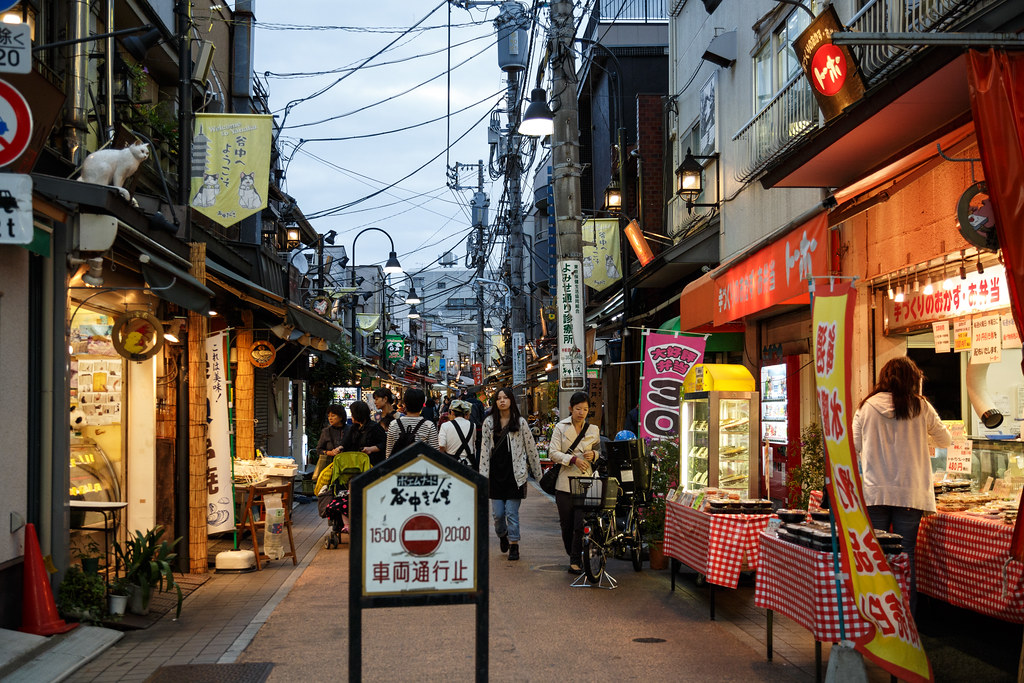 Ueno Park and Zoo
From giant pandas to Sumatran tigers and gorillas, the Ueno Zoo is ready to introduce you to Japan's majestic wildlife. Apart from this, the large park also houses small amusement parks and museums.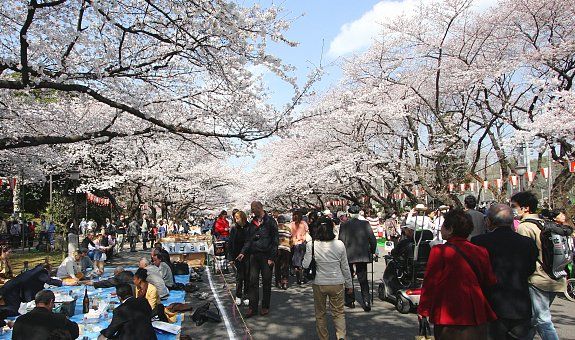 Bunka Kaikan Concert Hall
Known for its amazing acoustics, the Bunka Kaikan Hall hosts opera, ballet and other classic performances by world-class artists. Take some time out to spend your togetherness with some great melody.

The Arashiyama Bamboo Groves
Located 10 minutes from the Saga Arashiyamastation, these amazing bamboo groves are a honeymooner's paradise. Perfect for a romantic escapade towards peace and tranquillity.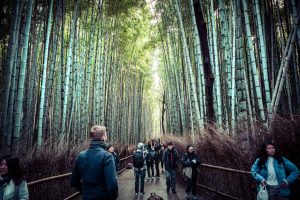 Monkey Park, Iwatayama
Walk up to the top of the Iwatayama park and get up close to the monkeys that reside here. You can even feed these harmless creatures without fear.

Nanzen Ji
Visit this breathtaking Zen temple at Nanzen, especially during end March and the beginning of April when cherry blossoms fill the garden.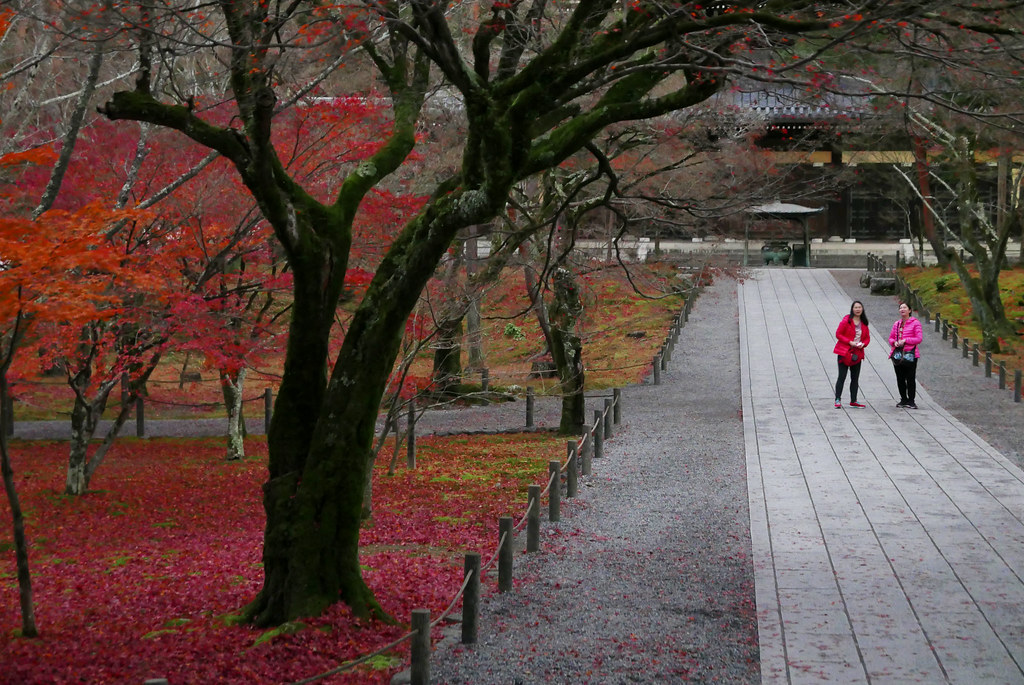 Isulen Garden at Nara
Scintillating flora and fauna surrounding the ponds here, Japan offer you nature's bounty as a gift. Spend some amazing frame-worthy moments here.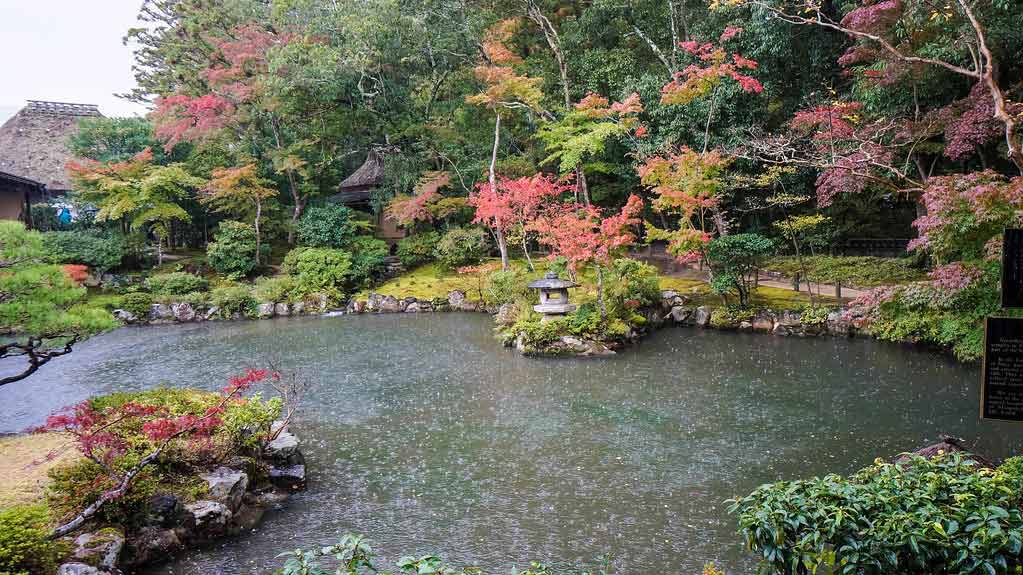 Todai Ji Temple
This imposing 16 metre tall Buddha idol will leave you awestruck. Do visit the temple, uttering a silent prayer of togetherness.

Luxury Hotels in Japan: Our Top Picks
Aman Tokyo- Avg Price: INR 63,913/ night
Park Hyatt, Tokyo- Avg Price: INR 40, 500/ night
Hilton, Tokyo- Avg Price: INR 19000/ night
The Thousand Kyoto- Avg Price: INR 19000/ night
Hyatt Regency, Kyoto- Avg Price: INR 17, 800/ night
Any B&B+Coffee, Nara- Avg Price: INR 12000/ night
Nara Hotel- Avg Price: INR 11,500/ night
Ando Hotel, Nara- Avg Price: INR 11,000/ night
Itinerary for Japan Tour
Day 1: Tokyo
Arrive in Tokyo's Narita or Haneda Airport
Visit Odaiba for shopping and climb atop Tokyo Tower. o Take a trip to the beautiful Hama-Rikyu park.
End the day with a visit to the Edo-Tokyo museum. o Overnight in Tokyo
Day 2: Tokyo and Kamakura
Pay homage at the lotus feet of the Giant Buddha Temple at Kamakura. Take part in traditional money washing at the Zeniarai Benten Shrine. Spend some time at the Kamakura beaches.
Day 3: (Tokyo) Shibuya, Ueno and Yanaka
A tour through the historical lanes of Yanaka.
Visit the Euno Park and Zoo, the Tokyo University of Arts, National Museum of Nature and Science, National Museum of Western Art and Tokyo Metropolitan Art Museum.
Enjoy a concert at Tokyo's Bunka Kaikan Memorial Hall. o Overnight in Tokyo
A walk through the bamboo grooves of Arashiyama o Feed the monkeys at Iyawatama
Take a trip of the beautiful Tenrui Ji Zen Temple o Overnight in Kyoto
Day 4: (Kyoto) Arashiyama, Iyawatama
A walk through the bamboo groves of Arashiyama
Feed the monkeys at Iyawatama
Take a trip of the beautiful Tenrui Ji Zen Temple
Overnight in Kyoto
Day 5: (Kyoto) Nanzen Ji, Fushima Inari and Kinkakuji
Visit the temple of Nanzen Ji, surrounded by Japanese Zen gardens
Capture amazing photographs and enjoy photo shoots at the vermilion torii gates of Fushimi Inari
Visit the Kinkakuji temple, covered with golden leaves Overnight in Kyoto
Visit the picturesque garden of Isuien
Pay tribute at the 16 metres tall Buddha at the Todai- ji temple.
Visit the Horyu-Ji temple, one of the oldest surviving wooden temples of the world! o Overnight in Nara
Day 6: (Nara) Isuien, Todai- Ji Temple, Horyu-Ji Temple
Visit the picturesque garden of Isuien
Pay tribute at the 16 metres tall Buddha at the Todai- Ji temple.
Visit the Horyu-Ji temple, one of the oldest surviving wooden temples of the world!
Overnight in Nara.
Day 7: Return back to Tokyo.
Point to Note: You can use your Japan Rail Pass to take the Narita Express or the Tokyo Monorail to Haneda airport for free. But make sure that your seats are reserved before boarding!
10 Must-Try Local Cuisines in Japan
Sushi- This iconic dish of Japan, Sushi is rice added with another portion of seasoned rice and mixed with different ingredients like fishes, vegetables and seaweed. The catch is to use chopsticks and dip the rice into soy sauce or Wasabi sauce for experiencing a burst of spices in your mouth.
Sashimi- It is typical seafood which is combined with a spicy soy and wasabi sauce. Served with radish as a side dish, Sashimi can be on your list if you love seafood.
Ramen Noodles- Noodles served in Soy or traditional miso soup and topped with onion, pork slice, egg or seaweed Ramen can blow you away with its uniqueness.
Japanese Tempura- More than a main course, Japanese tempura is a deep-fried battered snack dipped in sauces. The tetsuyu sauce accompanying tempura is a unique mix of spices and vegetables. So we hope you can literally imagine the taste of goodness in your mind's eye.
Kare Raisu- Very popular with the youngsters in Japan, Kare Raisu is a simple, staple dish, all over Japan. Raisu means curry but this delicious curry is what makes for a fulfilling eat. Either of chicken, pork, beef and duck meat is used in the curry along with potato, carrot and onions.
Mochi- A sweet dish made of rice, sugar, water and cornstarch, Mochi is a global favourite. We suggest that you taste it once and once you do, thank us later!
Shabu Shabu- This is a simple beef broth dish along with vegetables makes it popular among the locals and the tourists alike.
Yakitori- This is a grilled chicken dish with spices which has now has attained the fame of a global cuisine all over. Do give Yakitori a try and savour the unforgettable taste that lingers.
Miso Soup- Prepared with soy and tofu, this soup is mainly served prior to the main course everywhere in Japan.
Omurice- A popular dish of Korea, Taiwan this is omelette covered with fried rice and ketchup.
Special Activities while in Japan
Take a trip to the Disney Resort in Tokyo. This is the only DisneySea in the world
Take a stroll at the parks splashed with cherry blossoms at Ueno
Experience a Geisha dance and a Kaiseki dinner at the famous restaurant, Sakuragawa
Don't miss going out for a romantic dinner cruise around TSakuragaw
Do take part in a traditional Japanese tea ceremony and get close to their cultural heritage
Take a ride on Shinkansen together (bullet train) to visit other Japanese towns.
Enjoy witnessing a traditional Sumo wrestling together.
Checklist for a honeymoon in Japan
Download useful apps for the journey (eg. language translation apps)
Electrical adapter and power banks
Proper clothes and Layering (for any weather changes)
Right Footwear for each occasion
Space in your suitcase for bringing back local purchases and souvenirs
FAQ for Japan Honeymoon Trip
1. Is Japan safe for travelling?
Yes, Japan is one of the safest countries to travel. Japan ranks as the 9th safest country in the world.
2.  Is English commonly used in Japan for communication?
Japanese who are conversant in English mainly belong to the younger generation. So not many of the older masses will be able to use the English language for communicating. Carry with you a language guide book or an app during your Japan trip. To clearly understand the signs and signals on the roadways, use the google translate app.
3.  Can I use credit cards in Japan?
When in Tokyo and Osaka, you might face a little difficulty in using your credit card. We suggest that you carry cash during your visit tourist spots around Japan. You will find ATMs throughout the country.
4.  Where should I convert my home currency into Yen?
You should convert your currency to Yen either in a Japanese ATM or at a currency exchange counter. There is a risk of not getting a friendly exchange rate.
Embassy
Embassy of India, Tokyo
2-2-11 Kudan-Minami, Chiyoda-Ku, Tokyo, 102-0074
Tel. No. : (81-3) 3262-2391 to 97Fax No. : (81-3) 3234-4866
Website: http://www.indembassy-tokyo.gov.in
Japan, A Honeymooner's Paradise
Japan is loaded with the best of romantic getaways and beautiful locations. Honeymoon in Japan can be a wonderful experience that you can cherish for a lifetime. And we are here to help you at every step.
To book your tailormade Japan honeymoon package from India, get in touch with us at connect@flyingsquirrelholidays.com or call us at +91 3340525777.Honeymoon in Japan can be a wonderful experience that you can cherish for a lifetime. And we are here to help you at every step. To get in touch with us, email us at connect@flyingsquirrelholidays.com or call us at +91 3340525777