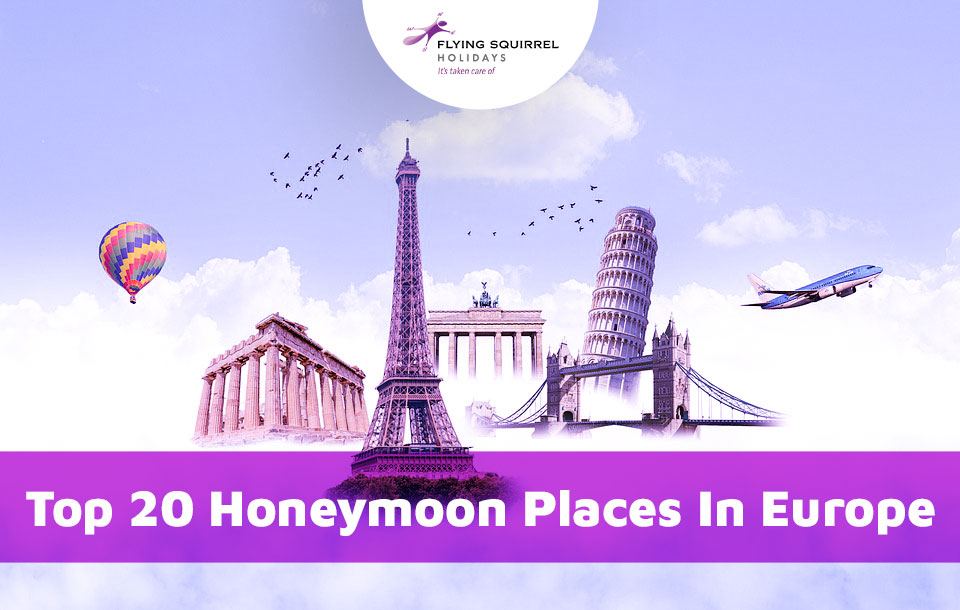 Top 20 Honeymoon Places In Europe
Posted on By Blog Admin
After a grand Indian wedding, a honeymoon gives newlyweds the perfect opportunity to get to know each other better. 
Europe, as a destination, is often associated with love and pleasure. Think picture-perfect country-sides, tulips in full bloom, snow-clad mountains, and quiet rainy afternoons with that perfect cup of coffee — it's the place to be when you are in love. Quite naturally then, Europe is one of the top destinations in the world for a romantic getaway and there is a long list of ideal honeymoon places in Europe. This diverse continent offers a rich culture, gorgeous natural settings, and some of the most delectable cuisines. 
For newlyweds, it can be difficult to decide on any one destination from the long list of the most romantic honeymoon places in Europe. There are places that she will like, and there are those that he will prefer. To help you decide on your Europe honeymoon package, our list of the perfect honeymoon places in Europe is highly recommended by our professional travel specialists. 
What is the best time to visit Europe for a honeymoon?
The best time to visit Europe for a honeymoon is between May and September, when the weather is ideal for sightseeing and other activities for couples.
How much does a Europe trip cost?
The cost depends on various factors like the destination/s in Europe you would like to visit, your holiday length, hotels, etc. Our specialists will customize a package of the most romantic honeymoon places in Europe as per your budget.
Do I require travel insurance for the Europe tour?
A travel insurance policy is mandatory for travelers who need to apply for a Schengen visa. You must have the needed coverage for the entire period of your stay in Europe.
Which are the most romantic honeymoon places in Europe?
Europe is all about romance. Whether it's Western Europe, Central Europe, or Eastern Europe, there's romance in every corner of Europe, and the continent offers an array of tailor-made international honeymoon packages. Paris, Bordeaux, Nice, Madrid, Florence, Venice, Prague, Greece, and Amsterdam are some of the most popular ones. From blooming tulip fields, sandy beaches, sun-bathed towns to shimmering waterways, there's a lot in these destinations that make them ideal for a trip to Europe.
Famous Beaches to visit in Europe on your honeymoon
Check out these beautiful beaches that are perfect for your honeymoon places in Europe:
Santorini- Red Beach, Perissa Beach, Kamari Beach and Perivolos Beach.
Tenerife- Abama Beach, Fanabe Beach, Los Guios and Playa La Arena Beach.
Capri- Marina Piccola Beach, Saracen Tower Beach and Cala Grande Beach.
Madeira- Calheta Beach, Machico Beach and Prainha Beach.
Corsica- Calvi Beach, Arinella Beach, Loto Beach and Saleccia Beach.
Ibiza- Aguas Blancas Beach, Cala d'Hort Beach and Las Salinas Beach.
Famous outdoor activities that couples can enjoy in Europe
Sail around the Greek Islands

Go on a canal tour in Amsterdam

Rewind on the unspoiled beaches of Montenegro

Enjoy a romantic Gondola Ride in Venice

Go summer skiing in Saas-Fee

Go on a hot air balloon ride in Cappadocia

Explore different islands in the Mediterranean Sea
1. Venice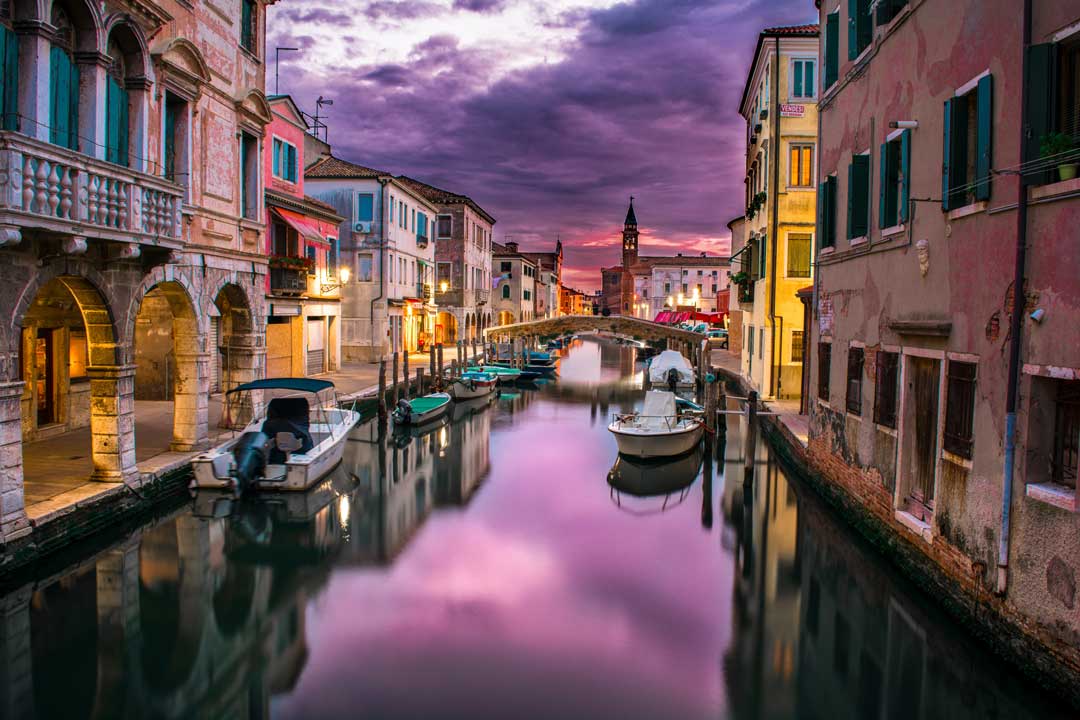 The charm of Venice appeals to all honeymooners. I am sure serenading your lady love on one of the most romantic gondola rides has been on your bucket list for a long time. The ancient floating city of Venice is, indeed, must visit in a lifetime. 
What to do on your honeymoon in Venice?
Visit the St. Mark's Basilica.
Feed the pigeons and take photographs at St. Mark's Square.
Take a romantic Gondola ride on the Canale Grande.
Stop for a photoshoot at the Rialto Bridge.
Delve into some history at the Doge's Palace and the Galleria dell' Accademia.
How to reach 
To reach Venice, you can take a flight from any of the major Indian cities with one or two layovers in between. The flight duration could be approximately 11 hours.
Culinary delights of Venice
Sarde in saor – Delectable dish that is sweet and sour in taste
Baccala mantecato- A fish-based antipasti 
Risotto al Nero di Seppia- Fresh seafood risotto 
2. Rome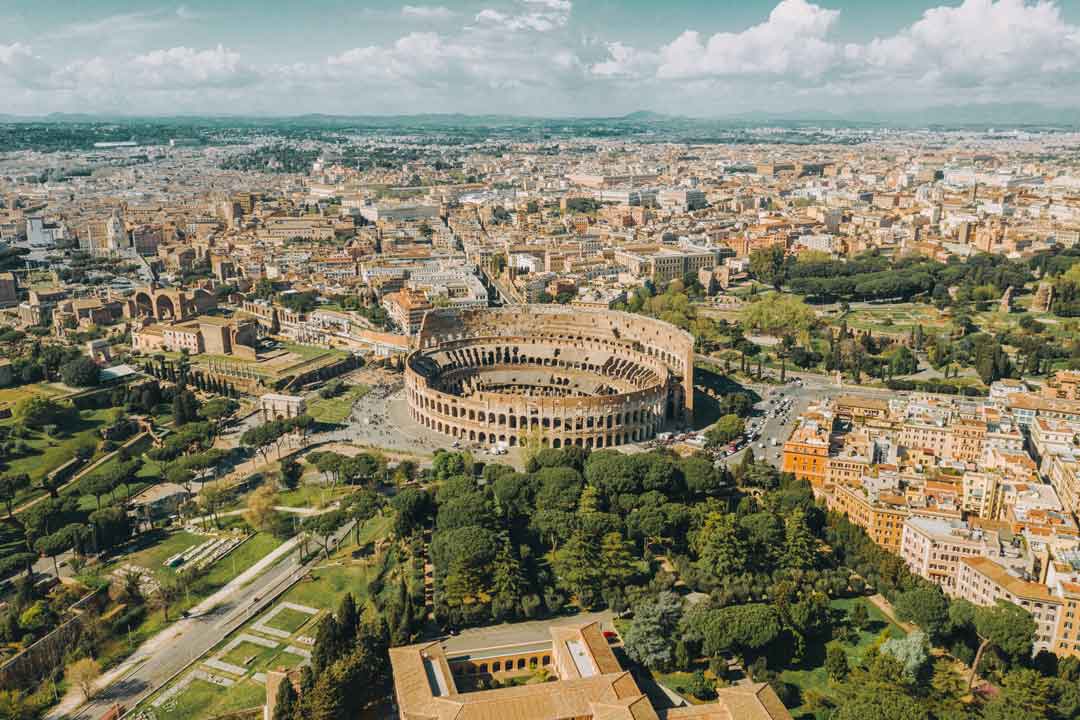 If you and your partner love history and cultural heritage sites then Rome is one of the best honeymoon destinations in Europe for you. Rome is home to some of the most exquisite historical sites, a paradise for the globetrotters.
What to do on your honeymoon in Rome?
Take a tour of the world-famous Colosseum, which is one of the Seven Wonders of the World.
Tour the Vatican and admire the Sistine Chapel.
Visit the St. Peter's Basilica, the most important church in the world.
Take lots of photos at the St. Peter's square.
Throw a coin at the Trevi fountain.
Spend some time observing the city walk past you at the Spanish steps.
How to reach Rome
There are direct flights from India to the Leonardo da Vinci–Fiumicino Airport. Rome. The flight takes approximately 8 hours. 
Culinary delights of Rome
Alesso di Bollito – A simmered dish made from beef.
Cacio e Pepe – This pasta is an iconic dish of Rome
Gelato – Ice cream scoop in natural flavours
3. Paris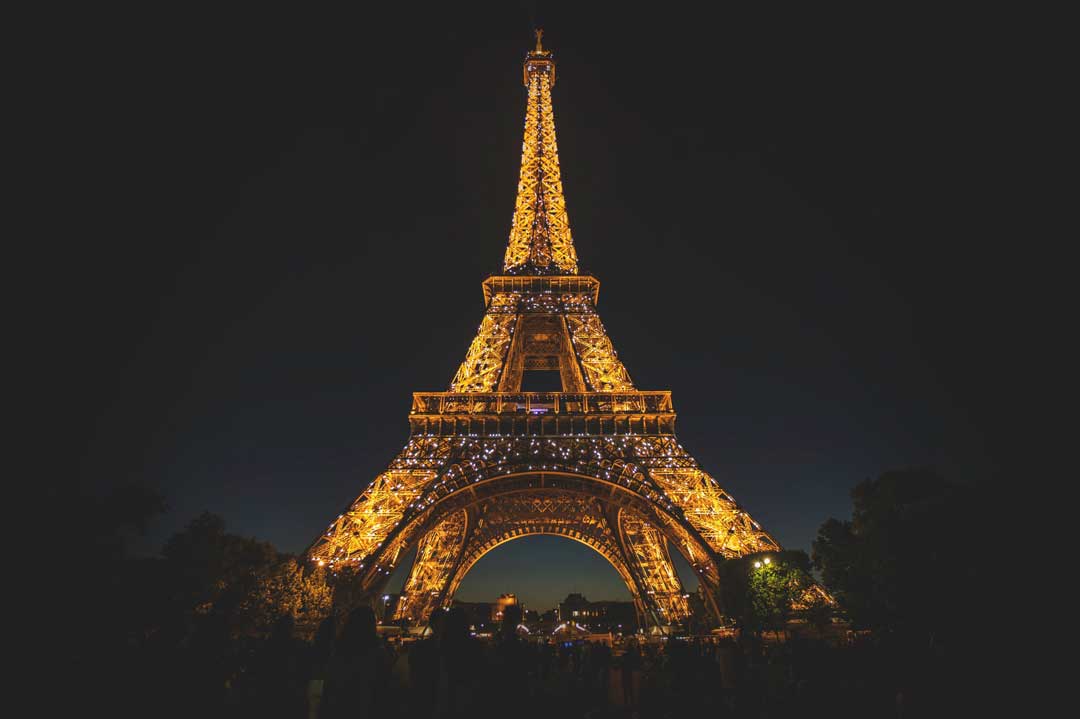 Paris is called the "City of Love" and this is because of many reasons. Paris France is home to some of the most romantic sights in the world. Situated on the Seine River the city has one of the best settings in the world that will make you fall in love with the ambiance. There are many famous landmarks for honeymooners in Paris to explore and many culinary delights to try out.
What to do on your honeymoon in Paris
Take lots and lots of photos at the Eiffel Tower.
Enjoy the largest art museums in the world when you visit The Louvre Museum.
Walk on the touristy Champs-Elysees and shop to your heart's content.
See the grandest and the oldest cathedral Notre Dame Cathedral.
Spend your evening at the Moulin Rouge which is the most famous cabaret in the whole world.
Shop for artwork and books at Bouquinistes.
Visit the famous monument Arc De Triomphe for architecture
Take the Seine River cruise. 
How to reach 
There are direct flights from the major cities of India to Paris Charles de Gaulle Airport. The flight duration is roughly 8 hours.
Culinary delights of Paris 
French onion soup – Soup made with onion and meat stock
Coq au vin- Chicken braised with lardons, mushrooms, wine and sometimes garlic
Cassoulet is a slow-cooked casserole meat
Chocolate soufflé is a dish made with egg yolks and beaten egg whites
Flamiche is a pastry tart that is puffed and made with cream and leeks
Nicoise salad made of tomatoes, hard-boiled eggs, Niçoise olives and anchovies, dressed with olive oil.
4. Switzerland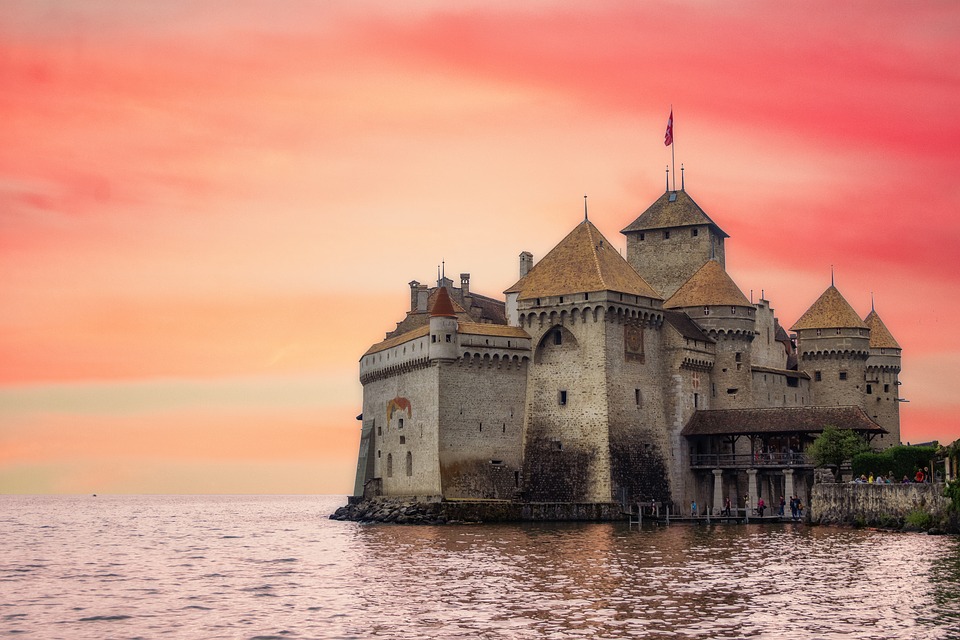 Snow-capped mountains, Alpine meadows and turquoise lakes make Switzerland one of the top honeymoon destinations in Europe. There are many activities and natural sightseeing attractions in Switzerland for couples to enjoy.
What to do on your honeymoon in Switzerland
Go on a train ride to the highest station in Europe – Jungfraujoch.
Hike in the Alps Mountain.
Go to Vaud for a wine tasting tour.
Visit the pointed peak as well as the highest mountain in the Alps – The Matterhorn.
Visit Interlaken and the summer holiday resorts.
Lucerne lets you experience a sparkling blue lake that is surrounded by mountains. You can enjoy yourself in a car-free old town that leaves you spellbound with its historic buildings and quaint streets.
Visit the largest alpine lake – Lake Geneva.
St Mortiz is a must-visit on your Switzerland list.
Take a tour to the largest fall in Central Europe – The Rhine Falls.
Do not miss taking a tour of the popular shooting destinations when in Switzerland.
How to reach 
There are no direct flights from India to Switzerland. The flight timing is approximately 10-14 hours with a layover in Dubai, Abu Dhabi, Istanbul, Helsinki, Muscat, or Doha. 
Culinary delights of Switzerland
Cheese fondue – Melted cheese that is served with bread cubes.
Raclette – Melted cheese served with Gschwellti or jacket potatoes, onion and cocktail gherkins along with pickled fruit.
Swiss chocolate – A must-try delicacy when in Switzerland.
Birchermüesli – Made of oat flakes, condensed milk, lemon juice, hazelnuts, almonds, and apples.
5. Santorini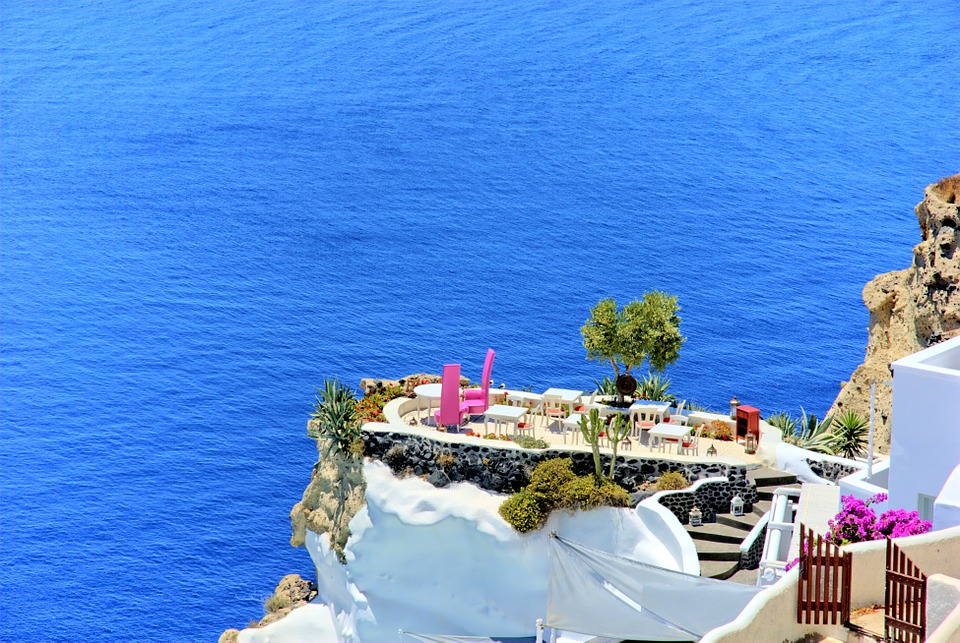 Santorini is a beautiful island in Greece and this island is in the Cyclades group of Greek islands. The picture-perfect destination by the bright azure waters of the Mediterranean Sea, Santorini charms you with its blue and white buildings. The island is located in the middle of the Aegean Sea and there are many reasons to visit this destination on your honeymoon.
What to do on your honeymoon in Santorini
Take a seat and watch the most beautiful sunset on Earth at Oia.
Take a swim on the volcanic beaches.
Hike all the way from Fira to Oia.
Taste the wine at the Santorini winery
Visit the Akrotiri Lighthouse and see the ruins at Akrotiri.
Take a walk in the quaint village of Pyrgos.
Sleep in a luxurious windmill.
How to reach Santorini
Some flights operate from the major airports in India to Athens. From Athens, you can either book a cruise to reach the Santorini port which takes 8 hours. Else you can take a flight from Athens to Santorini. The flight takes approximately 45 minutes.
Culinary delights of Santorini
Fava me Koukia – A dish made of mashed up fava beans 
Tomato Keftedes – Tomato fritters
Saganaki- These are fried cheeses that are filled in filo pastry and are covered with honey
Keftedes/Kofta which is ground meat and like a sausage
Greek Salad
6. Istanbul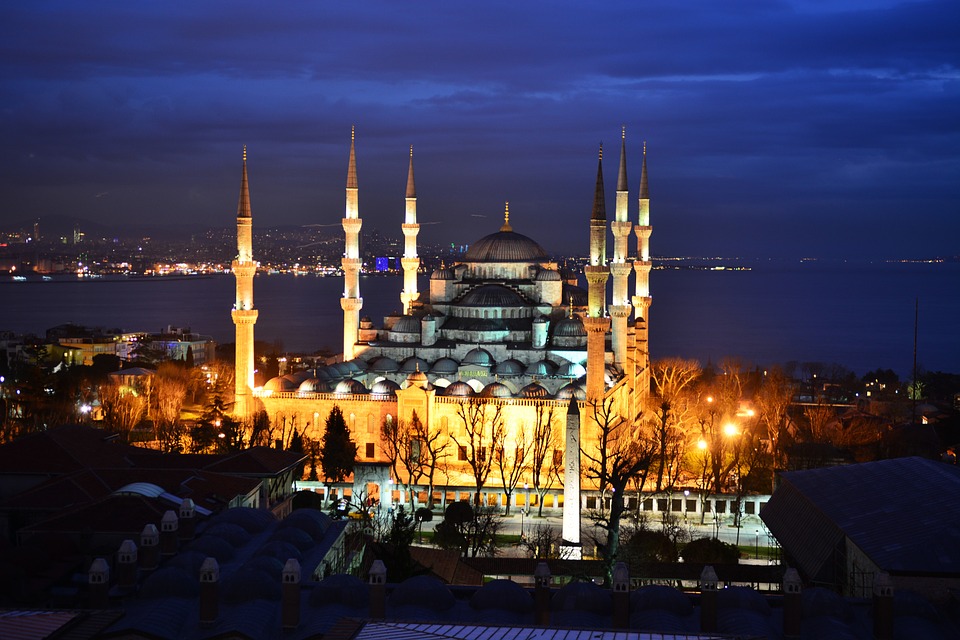 Visit two continents at the same time on your honeymoon to Istanbul. Istanbul in Turkey is the perfect blend of the ancient and modern civilisations and you will love its history, beautiful architecture, and lip-smacking food.
What to do on your honeymoon in Istanbul
Visit Hagia Sophia, which is one of the world's most beautiful architectural icons.
Topkapi Palace was the main residence and administrative headquarters of the Ottoman sultans
Take a cruise on the Bosphorus River and get a complete view of the city. 
Basilica cistern should be visited to see the fascinating history of Istanbul under the ground.
Shop for spices and carpets at the Grand Bazaar.
Dolmabahçe Palace which was the main administrative centre of the Ottoman empire 
The historic Blue Mosque of Istanbul 
Visit the Galata Tower to get a 360-degree panoramic view of Istanbul.
Try a traditional hammam.
Shop and visit some upmarket restaurants at Taksim square.
How to reach 
Istanbul is well connected with the major cities in India. The flight time is approximately 8 hours for a non-stop flight and you land at Ataturk airport.
Culinary delights of Istanbul
Döner- This is a Turkish classic dish and it comes warped in a lavash bread or on a pide bread that is served with butter, tomato sauce and yoghurt
İçli Köfte – meatball is a delicious Turkish treat and it has a delicate and crispy shell. It is made of minced meat
Lahmacun- This crispy and thin round of dough has a minced meat topping. It is wrongly referred to as Turkish pizza
Meze – Try out the exotic spread of mezes like muhammara, fava, and köpoğlu
Baklava – The perfect Turkish dessert which is a must-try when in Istanbul
7. Cappadocia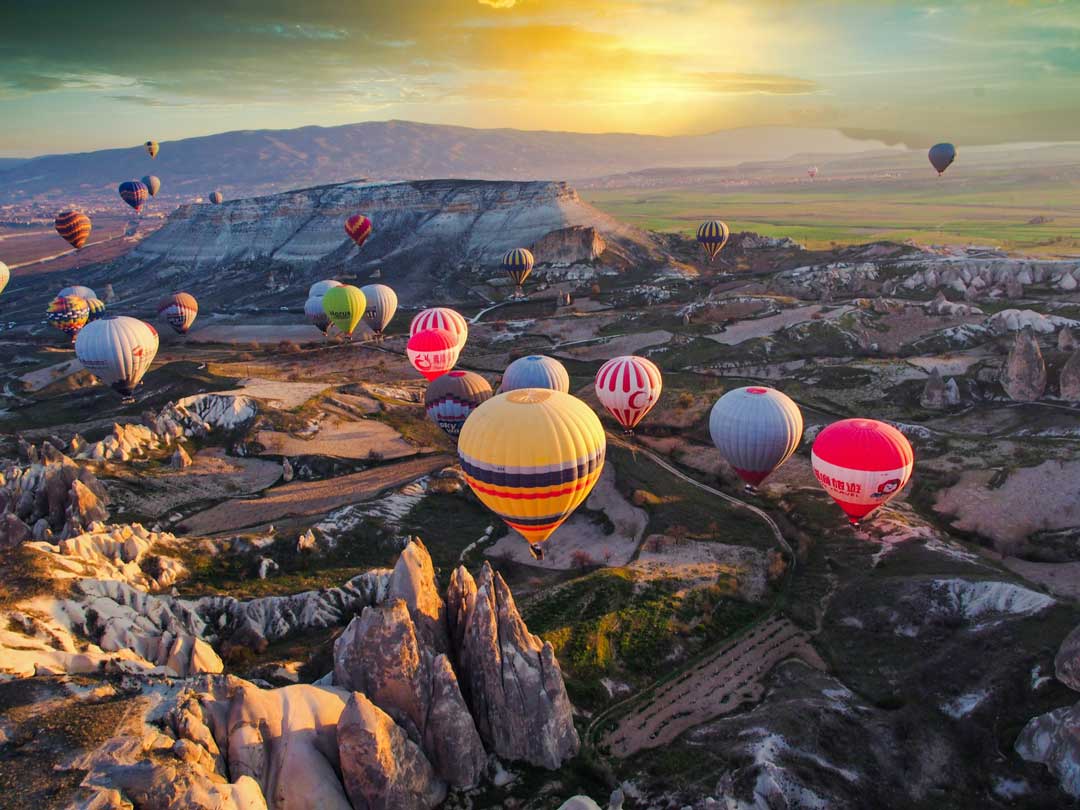 Cappadocia is a fairy tale destination in Turkey for honeymooners where you get to stay in cave hotels and go hot air ballooning. Enjoy the fairy chimneys and the rock suites which is what makes Cappadocia a destination to include in your package for Europe.
What to do on your honeymoon in Cappadocia
Visit the romantic cities of Cappadocia. What will stun you to know is that there are not just one or two but 36 of them.
Spend time at the Goreme Open Air Museum which has more than 30 chapels and churches that have been carved with rocks.
Pasabag Monks Valley is a must-visit to see the fairy chimneys.
Devrent Valley is a place that should be a part of your itinerary when in Cappadocia. Look at the rock formations and see if it resembles an animal.
Stay for at least a day in the cave hotels.
Go horse riding and explore the unique landscapes of Cappadocia.
Set aside a night to soak in the Turkish culture.
Take an early morning ride on a hot air balloon.
How to reach 
There are direct flights that connect Istanbul with the popular cities in India. From Istanbul, you need to take a flight to Cappadocia. It takes roughly 1 hour and 20 minutes to reach Cappadocia from Istanbul.
Culinary delights of Cappadocia
Menemen – A yummy delicacy of onions, tomatoes, pepper, and scrambled eggs
Pekmez – A delicious and sweet grape molasses
Karasık Pide – A delicacy of ground beef and vegetables
Lahmacun – A crusty dish of mixed vegetables
Yaprak Sarma is made of stuffed grape leaves
8. Florence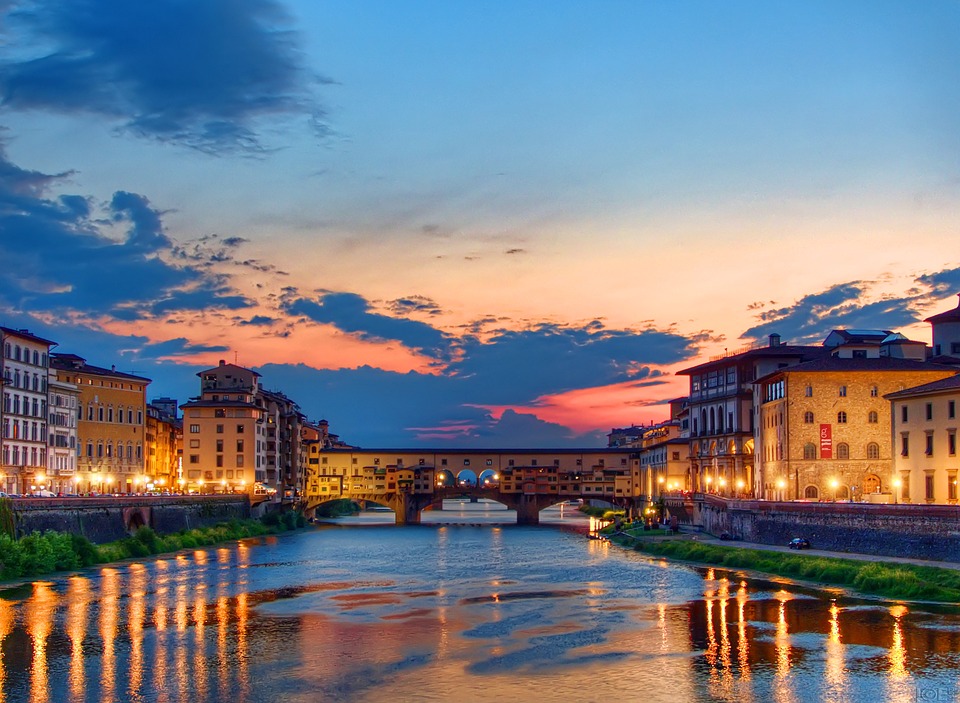 Florence in Italy is an ideal destination for honeymooners. The heart of Tuscany offers a lot of charming sights ranging from the city's Renaissance architecture, the serene Arno River, and the world-class collection of artistic masterpieces in the museum collections. 
What to do on your honeymoon in Florence
Do a walking tour of Florence.
Tour the Duomo Cathedral.
Florence is a great place with lots of vineyards offering Wine Tasting tours. 
Explore the architectural marvels at the Palazzo Strozzi. 
Visit the Gucci Garden, a museum dedicated to the iconic Italian fashion house.
Go shopping at the largest market in Florence, San Lorenzo Market.
Take a guided tour of the magnificent Medici Chapels.
Head to Piazzale Michelangelo for a panoramic view of the city
How to reach 
Florence is well connected with the major cities in India. The flight time is approximately 16 hours for a 1-stop flight and you land at Peretola Aeroporto di Firenze-Peretola.
Culinary delights of Florence 
Bisctecca Alla Fiorentina – It is a traditionally cooked Florentine steak, priced per kilo.
Lampredotto – It is a sandwich made with thinly sliced tripe that's been boiled in broth, seasoned, and served either on a plate or in a sandwich.
Papardelle al cinghiale – Pappardelle is a long, wide, flat pasta usually paired with a heavy sauce, such as a ragu. Cinghiale is wild boar but the dish can also be made with wild hare, goose, or rabbit.
9. Madeira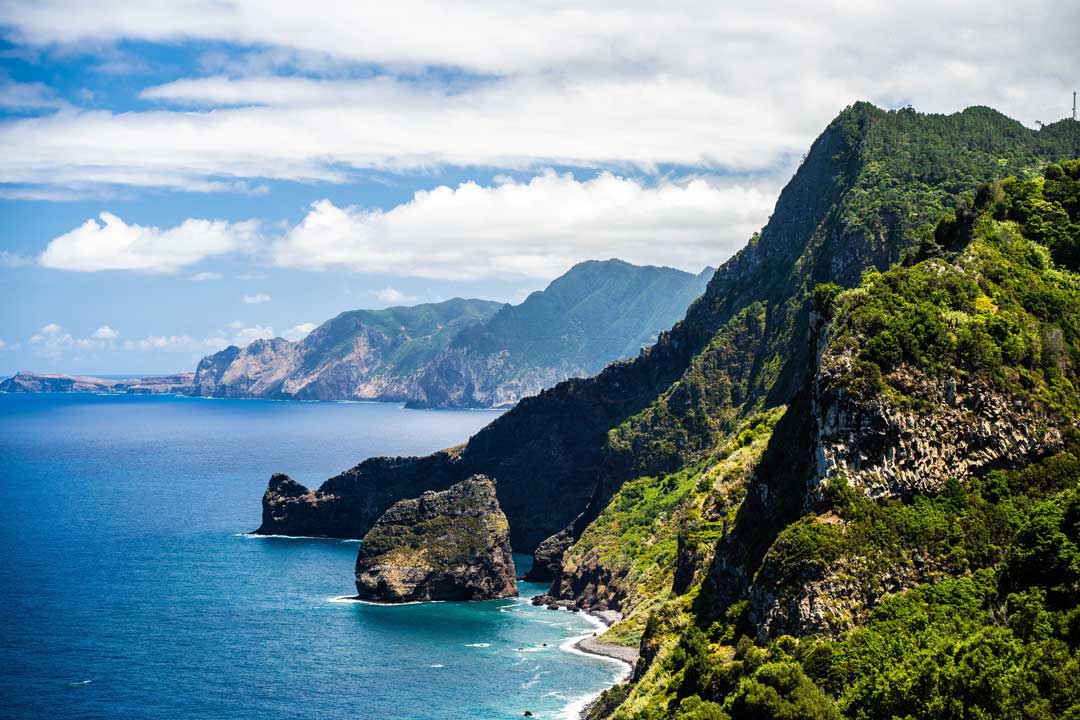 Madeira is a spectacular subtropical archipelago comprising 4 islands and one of the romantic honeymoon destinations in Europe. Characterised by lush green and volcanic landscape, Madeira located in the beautiful country of Portugal is revered for its wine, high cliffs, and pebble beaches.
What to do on your honeymoon in Madeira
See the major attractions of Madeira including the Cabo Girão cliffs, Capela de São Vicente basalt cave, and the Sé Cathedral
Enjoy a Madeira coach tour
Indulge in water skiing
Diving and surfing in the Atlantic 
Explore the underwater nature reserves at the Garajau coastline
How to reach
The quickest way to reach Madeira is through a 90-minute TAP flight from Lisbon. 
Culinary delights of Madeira
Espetada Madeirense – made with beef cubes in a laurel skewer and grilled on wood or charcoal.
Filete de Espada (Scabbard Filet) – The most typical fish of Madeira Island is the black scabbard fish "Espada", which swims in deep waters and has a fearsome appearance, at least when viewed in the market. However, it is also very tasty, especially when prepared in the "Madeiran Way", with passion fruit and banana sauce.
Lapas (Limpets) – A Madeiran specialty, much appreciated by locals and visitors. The limpets "Lapas" are cooked upwards in a frying pan of their own and their taste increases when splashed with fresh lemon and butter.
Prego no Bolo do Caco – The "Prego" (steak sandwich): grilled steak, served on traditional Madeiran Bolo do Caco. The 'Special Prego' includes lettuce, tomato, ham, and cheese, sometimes served with fries. 
10. St. Tropez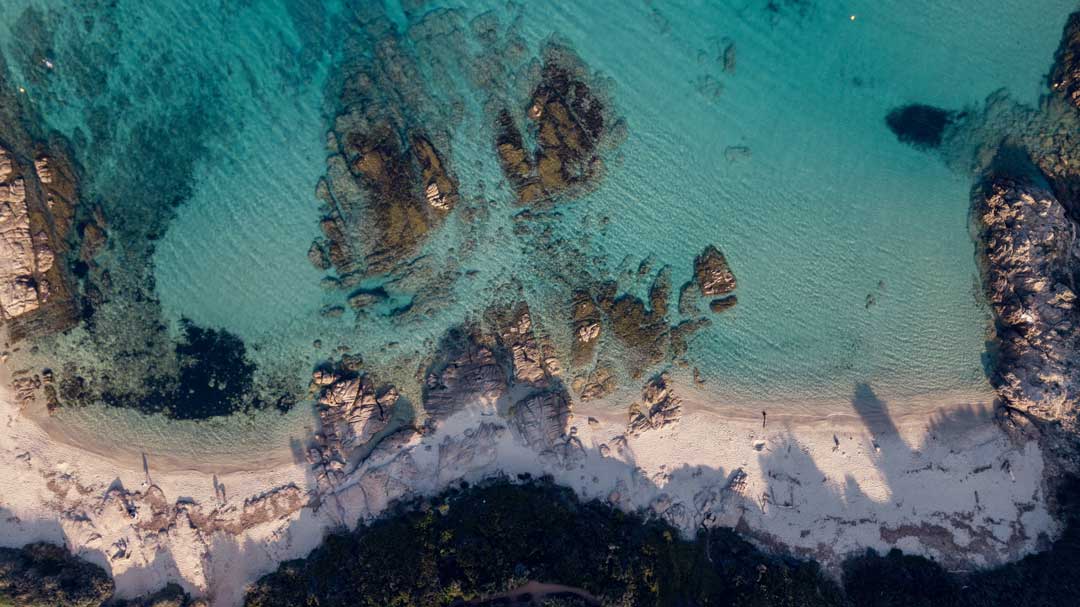 St. Tropez is one of the most glamorous places to visit in Europe for a honeymoon. Located on the dazzling French Riviera in southeastern France, this seaside town and its charm never fail to impress honeymooners.
What to do on your honeymoon in St. Tropez
Visit the Musee de l'Annonciade, the Old Town or Vieille Ville, Citadelle, and the old Provencal town of Ramatuelle
Hit the hottest nightclub of Les Caves du Roy
Visit the famous Nikki Beach
Checkout just 4,500 rare species of butterflies at La Maison des Papillons
How to reach 
La Mole Airport is located 18 km away from St Tropez.
Culinary delights of St. Tropez
Beignets de Fleurs de Courgettes – Fried Courgette flowers.
Bouillabaisse – Traditional Provencal fish stew, originating from Marseille.
Calisson – A traditional French candy originating in Aix-en-Provence.
Daube – A traditional and hearty Provencal style beef stew.
11. Corfu Islands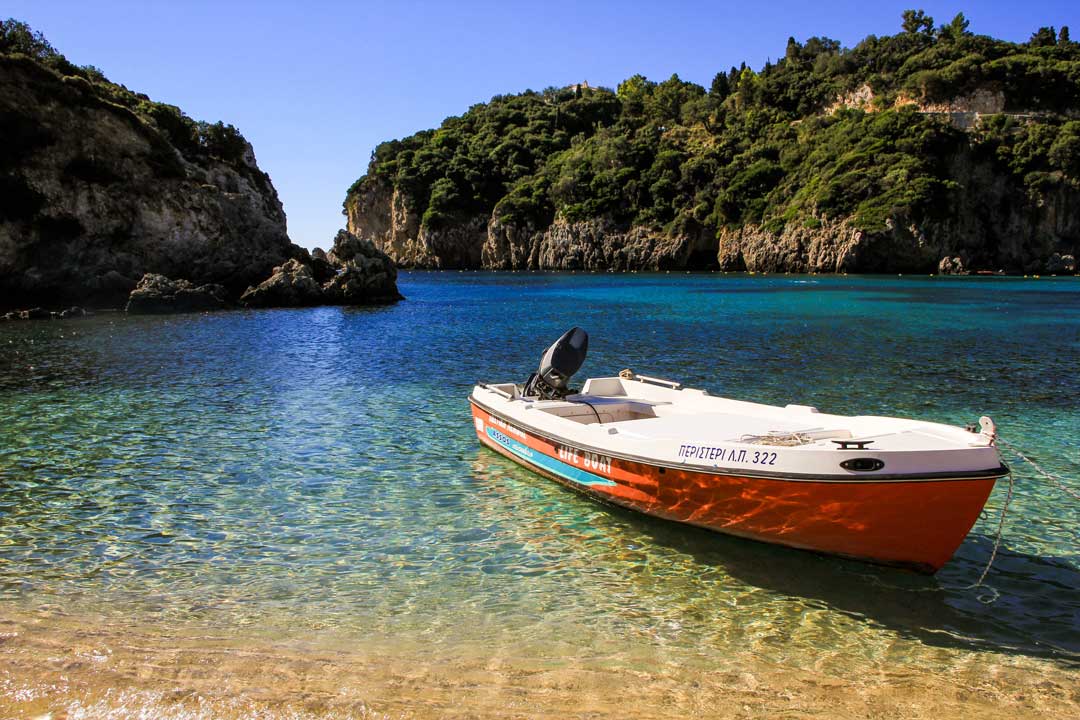 Corfu is popularly known to be one of the most romantic honeymoon destinations in Europe. It is such a perfect island Corfu in Greece feels like a destination straight out of dreams. It is the second-largest Greek island and stands out for its cosmopolitan Old Town, spectacular sandy beaches, and beautiful landscapes.
What to do in Corfu Islands on your honeymoon
Hit the Glyfada Beach and the Kassiopi Beach
Explore the Old Fortress and the Church of Agios Spiridon
Visit the Archaeological Museum
Drive up to Mount Pantokrator
How to reach Corfu Islands
One can take normal or fast ferries that transfer travelers every hour from the mainland of Igoumenítsa to the Corfu Islands. It takes 75 minutes on average to reach Corfu from there.
Culinary delights of Corfu 
Stakofisi – wind-dried cod, which captures the salt in the air as it dries. The cod is then sautéed with onion and red pepper before stewing in sweetened tomato sauce.
Fish Bourdeto – Though this dish is made with whatever fish is available, the traditional Corfiot dish includes onion, red pepper, and lemon juice. It's a very Mediterranean way of eating a healthy fish dish.
Fish Bianco – Sea bass is simmered in white wine, and then is placed on top of potatoes that were first pan-fried, then simmered in white wine and, yes, garlic. 
Pastrokio Eggplant – In Corfu, eggplant is fried up with cheese, pork, salami, sliced boiled eggs, and then baked in the oven topped with tomato sauce.
12. Granada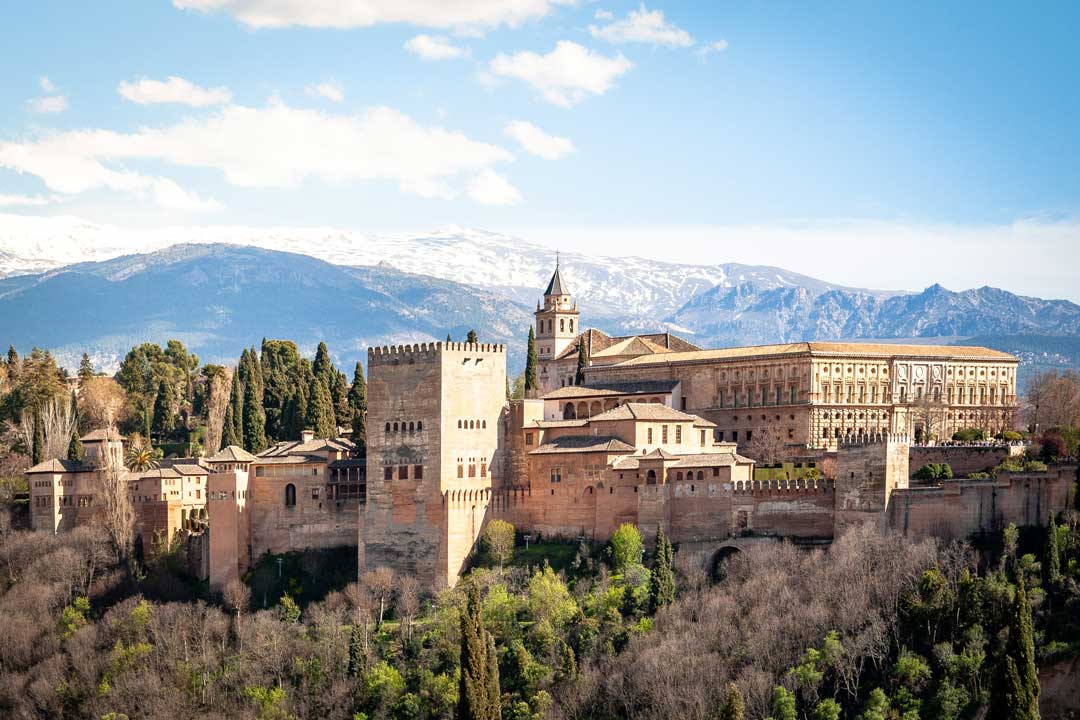 Located between the Sierra Nevada Mountains, Granada is a quaint city located in southern Spain. Revel in the beauty and splendor of this natural gem once home to the Moorish empire. One of the country's most frequented tourist centers, Granada also contains many notable architectural and artistic monuments.
What to do in Granada on your honeymoon 
Watch a flamenco show by African gypsies
Indulge in shopping on the Moroccan street
Go hiking at the Sierra Nevada National Park.
Visit the major attractions of Granada including the Alhambra, the Neighborhood of the Albaicín, and Plaza de San Nicolas
Pamper yourself at the Arab Baths
How to reach Granada
To reach Granada via air, one has to catch an international flight en route to Barcelona or Madrid and board a domestic flight to Granada.
Culinary delights of Granada
Rabo de toro – slow-braised bull or oxtail that has ancient Roman origins.
Gazpacho- cold tomato soup and its bready brother Salmorejo, which is topped with ham and boiled egg.
Berejenas con Miel de Caña – battered and fried eggplant sticks doused in "cane honey", that is, cane sugar molasses that have the fragrance of caramel and the slight after-taste of licorice.
Patatas a lo Pobre – fry-up of thinly sliced potatoes, onions, red and green peppers, and egg. Particularly satisfying in the winter months.
Huevos Rotos – fries covered in runny "broken eggs" are elevated to new heights by the local cured ham, the omnipresent jamón serrano.
13. Cinque Terre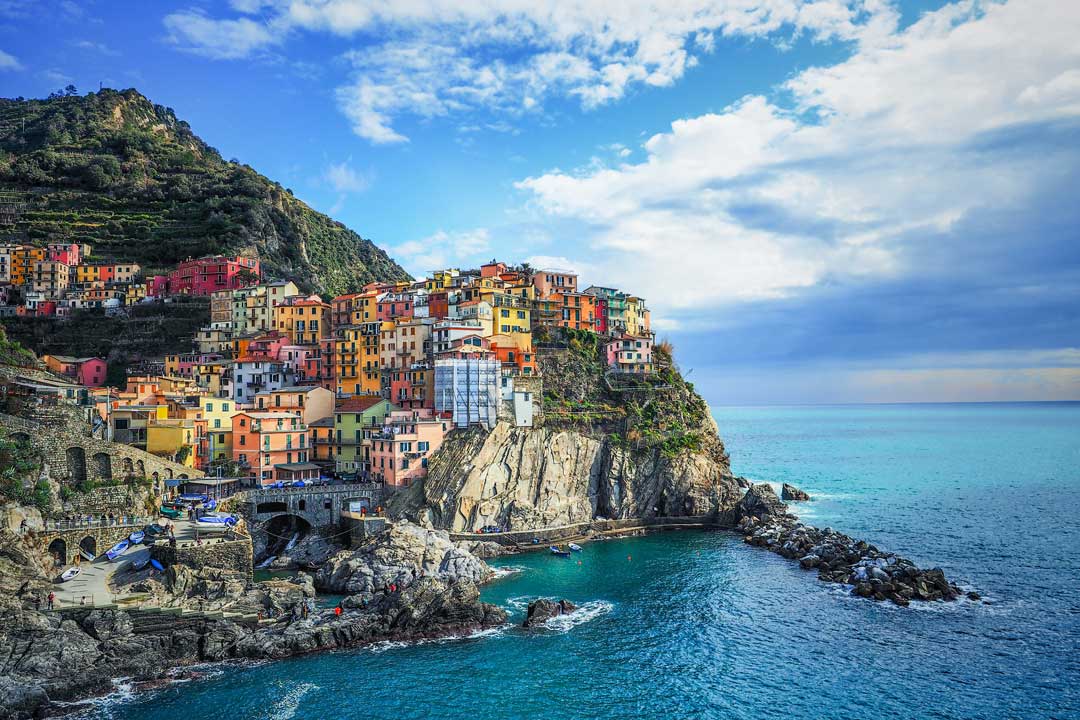 Located on the Italian west coast, Cinque Terre actually means 'Five Lands' which refers to its five vibrant and exciting towns. Rising above the beautiful azure waters of the Mediterranean Sea, Cinque Terre attracts honeymooners for its romantic atmosphere and colorful landscape.
What to do on your honeymoon in Cinque Terre 
Hiking is best experienced at the most popular coastal trail
Enjoy scuba diving and snorkeling in Riomaggiore
Go paragliding in Monterosso
See the tourist hotspots of Cinque Terre including Corniglia and Manarola
Try some kayaking in Vernazza
How to reach
The nearest airports are the Genoa International Airport and the Pisa International Airport.
Culinary delights of Cinque Terre
Focaccia – the light, lofty hybrid of pizza and bread found all over Italy—originated in the Ligurian city of Genoa.
Pasta with Pesto – Pesto—the savory sauce made of basil, pine nuts, olive oil, garlic, salt, and parmesan or Pecorino cheese—was first developed in Liguria. 
Anchovies – Anchovies are ubiquitous across the Cinque Terre and are served fried, marinated, salt-cured, or with pasta.
Fritto Misto – On the street, these portions of lightly fried fish, shellfish, and vegetables are sold in paper cones, priced according to their ingredients. 
14. Lisbon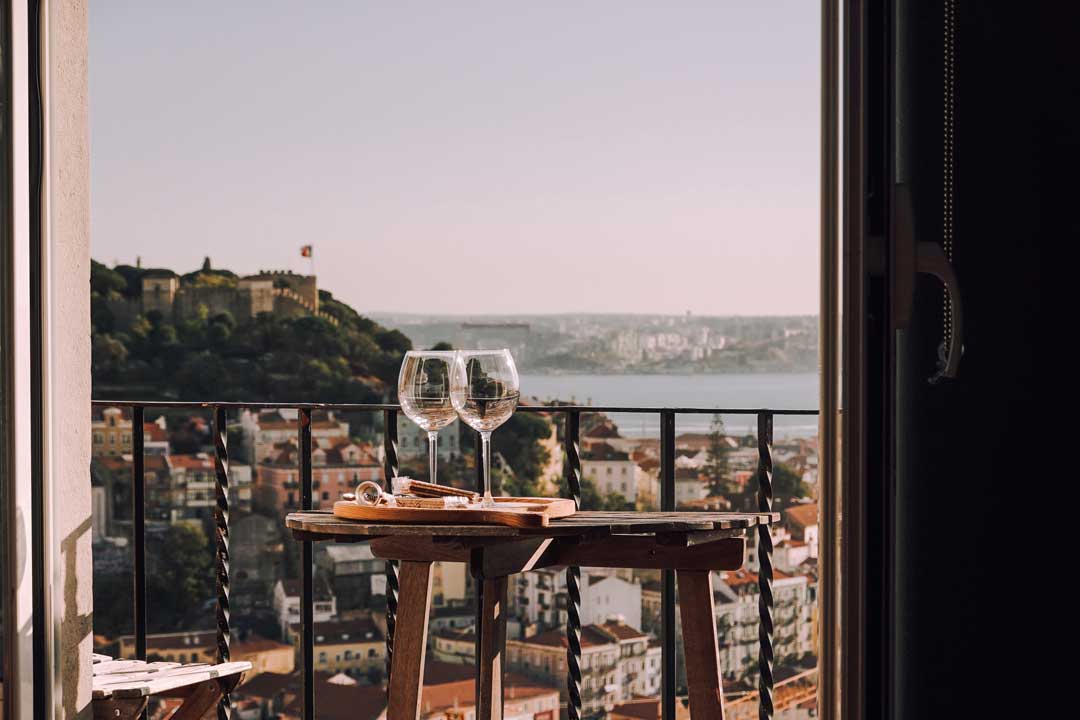 Nestled at the top of the famous seven hills, Lisbon attracts tourists in large numbers for the centuries-old and marvelous architectural wonders and a laid-back lifestyle apt for an amazing vacation. Beautiful architecture, sumptuous food, wine, and museums in abundance are what make Lisbon an amazing destination for your honeymoon.
What to do on your honeymoon in Lisbon
View the amazing skyline from St. George's Castle 
Explore the Fado clubs in Bairro Alto
Enjoy scintillating views from the Santa Justa Elevator 
Sunbathe at the Cascais beaches
Visit the tourist hotspots of Lisbon including the UNESCO world heritage site of the Mosteiro dos Jerónimos, Torre de Belém, Museu Coleção Berardo, Convento de Carmo and Núcleo Arqueológico da Rua dos Correeiros
How to reach
The Portela Airport in Portugal is the international airport of Lisbon. Take the Aerobus from the airport anytime between 7 am to 9 pm and reach the city within 20 minutes. You can also take a train from Madrid or Paris and get down at the Oriente Station.
Culinary delights of Lisbon
Bacalhau à bras – shredded codfish with fried potato, onion, and scrambled eggs. Usually, the dish is topped with a sprinkle of black olives and chopped parsley.
Carne de Porco Alentejana – cubed pork is first marinated in an aromatic sauce of white wine, paprika, garlic, cilantro, salt, and pepper. 
Polvo à Lagareiro – grilled octopus served with grilled potatoes, sprinkled with cooked garlic, and drizzled with olive oil.
Franco no Churrasco – grilled chicken or barbecue chicken.
15. Vienna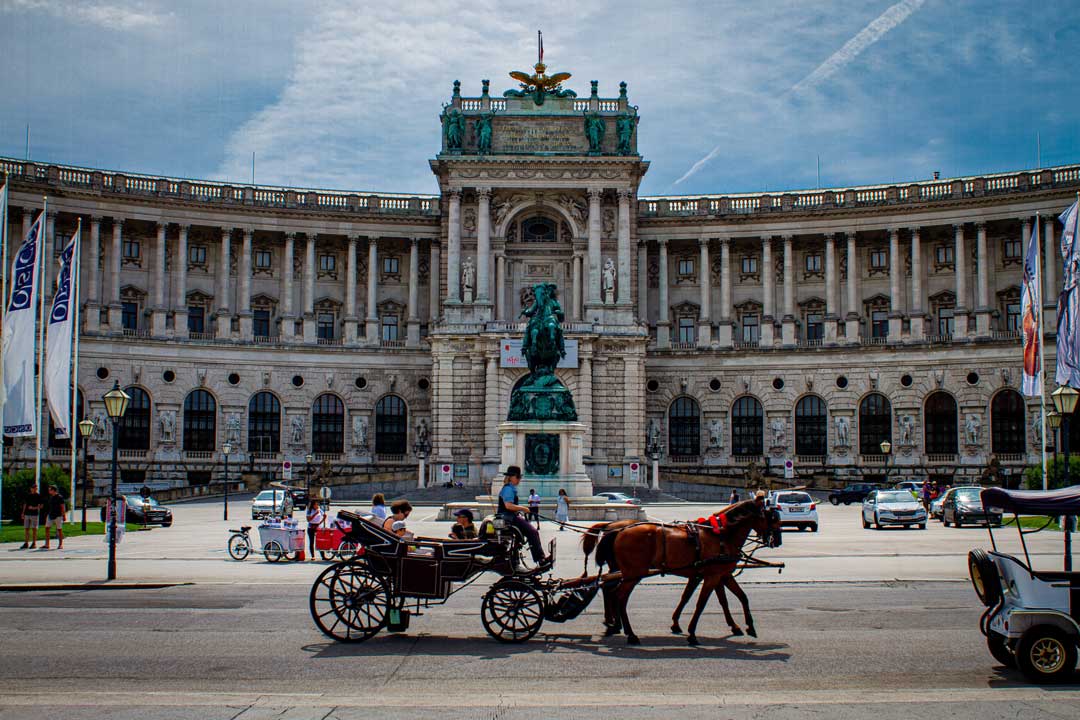 Vienna carries forward the artistic and historical legacy of Freud, Mozart, and Beethoven, and is indeed a charmer that offers its visitors a great quality lifestyle and is also rooted deep in the rich culture. It is known across the world as the City of Music characterized by its Baroque streetscapes and aristocratic palaces setting Vienna a class apart from Austria.
What to do on your honeymoon in Vienna 
Visit the largest open-air food market in Naschmarkt
Stroll through the largest musical park of Stadtpark
Explore the major attractions including St. Stephen's Cathedral, Kunsthistorisches Museum, Schonbrunn Palace, House of Music, State Opera House, and Belvedere Palace
Taste some highest quality wines at Viennese vino 
Enjoy a ride on the Riesenrad or the 19th-century giant Ferris wheel
How to reach 
You can get to Vienna from 172 destinations across 73 countries via 70 plus airlines. Use public transport from Vienna International Airport to reach the 16 kilometers away city quickly and comfortably.
Culinary delights of Vienna 
Kaiserschmarrn – heavy sweet pancake, often with raisins, which is chopped up and dusted with icing sugar and served with stewed plums or stewed apple on the side.
Viennese Apfelstrudel – flaky pastry that is lined with apple filling and qualifies as vegetarian Austrian food
Wiener Schnitzel – a yummy fried delight and is served with a side of fried potatoes and sour cream and onions. 
Knödel – the savoury Knödel are served as a side dish or even as meatballs in soup, while the best of sweet Knödel is a variety made up of plums.
Tafelspitz – made up of beef boiled in a broth of vegetables and spices. The beef is then served with minced apples and horseradish or sour cream with chives. 
16. The Canary Islands

Situated off the southwestern Moroccan coast in the North Atlantic Ocean, the Canary Islands are an impeccable combination of crystal clear beaches, luxurious accommodations, and lush natural parks. The amazing underwater world and the soft sands of the Canary Islands are a perfect match for those willing to try out some fun watersports on their honeymoon.
What to do on your honeymoon in the Canary Islands
Go for snorkeling, scuba diving, and kayaking at Gran Canaria
Climb a volcano in Fuerteventura 
See the major attractions of the island in Timanfaya National Park in Lanzarote, Mount Teide and Las Canadas National Park in Tenerife, and Maspalomas Sand Dunes in Gran Canaria
Check out the black sand beach of Playa el Bullullo in Tenerife
How to reach 
Gran Canaria, Tenerife & Lanzarote of the Canary Islands have international airports. You can also get to the Canary Islands via boat from the ports of Las Palmas and Tenerife.
Culinary delights of the Canary Islands
Mojo Picón – a spicy sauce composed of garlic, olive oil, red or green pepper, cumin, salt, and vinegar. This traditional sauce is served with nearly every dish on the islands. 
Papas arrugadas – Bolied potatoes served with a generous serving of mojo picón and voulá. A simple but unique dish, which beautifully sums up the archipelago in one bite.
Almogrote – Almogroteis a flavorsome dip typical of the small island of La Gomera and is made with the leftovers of matured cheese, hot pepper, and paprika, all blended together with the iconic Spanish ingredients: olive oil and garlic. 
Gofio – A flour made from roasted grains, mainly wheat and some varieties of maize gofio is a highly versatile food that can be used in many forms, being served with soups, sauces, and even as ice cream.
17. Tuscany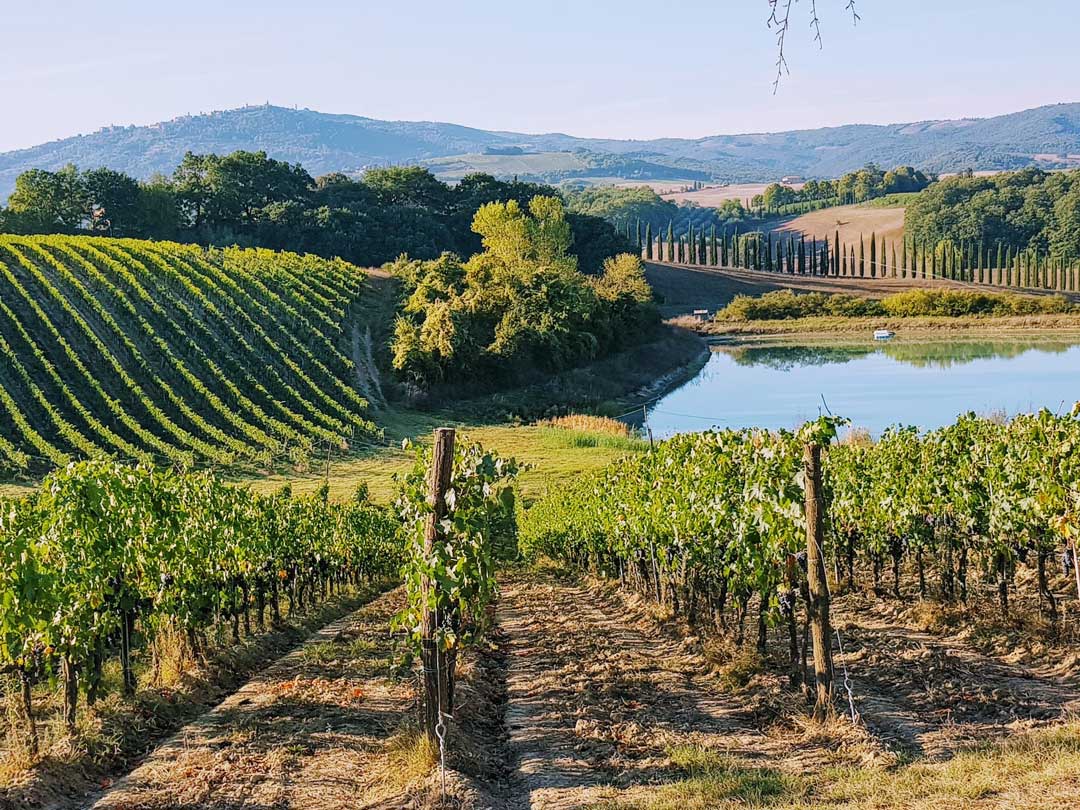 Owing much to the movie called "Under the Tuscan Sun", the Italian countryside of Tuscany has been brought into the limelight. The beautiful place has always been known for being the perfect place for romance. The honeymooners have always loved the heavenly combination of the majestic hills and sprawling vineyards. 
What to do on your honeymoon in Tuscany 
Admire the art in the countless museums
Adore the Gothic architecture in Siena
Tour the 17th century estate of Ciacci Piccolomini d'Aragona 
Shop for jewelry and antiques at the Lucca Antique Market
How to reach 
Tuscany is best connected by flight to the nearest cities of Milan and Rome. From the closest international airports, one can take the train or rent a car to get to Tuscany.
Culinary delights of Tuscany
Ribollita – a traditional Tuscan bread soup made by boiling bread, cabbage, Tuscan Kale, Kidney beans, carrots, potatoes, and onions.
Cavallucci – chewy Italian biscuits made with almond, anise, flour, coriander, and candied fruits. 
Biscetts Alla Florentine – Florentine traditional streak cooked with al Sangue on a grill.
18. Opatija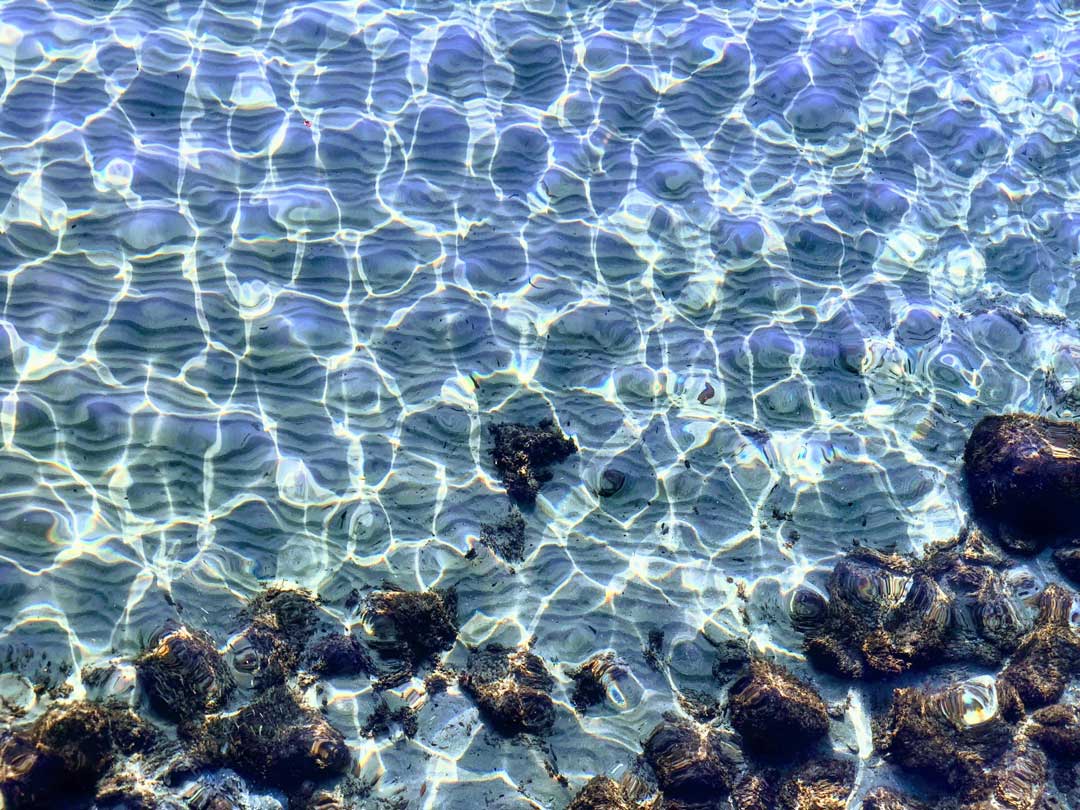 Whether you are looking to indulge in a place of natural wellness or admire rich history & architecture and walk hand in hand with your new spouse through some magnificent 19th-century buildings, Opatija is a great choice with an ideal location amidst the beautiful mountains and the lively sea.
What to do on your honeymoon in Opatija 
Walk along the 12 km long coastal promenade of Lungomare
The 15th century St. Jacob's Church is a must-visit
Admire the rich historic, classical, and baroque style buildings
Explore 300 species of trees and plants at Agava park
How to reach
Rijeka Airport, the nearest airport to Opatija is just two hours away. The city is just 5 hours away from most parts of Europe.
Culinary delights of Opatija
Cod paste – It has such a delicate and light taste that it's not easy to guess what it is made of at the first tasting. Typically, local restaurants serve this paste with fresh bread.
Prosciutto ham – is the main meat delicacy that can be tasted not only in restaurants but also at local grocery markets.
19. Andalucia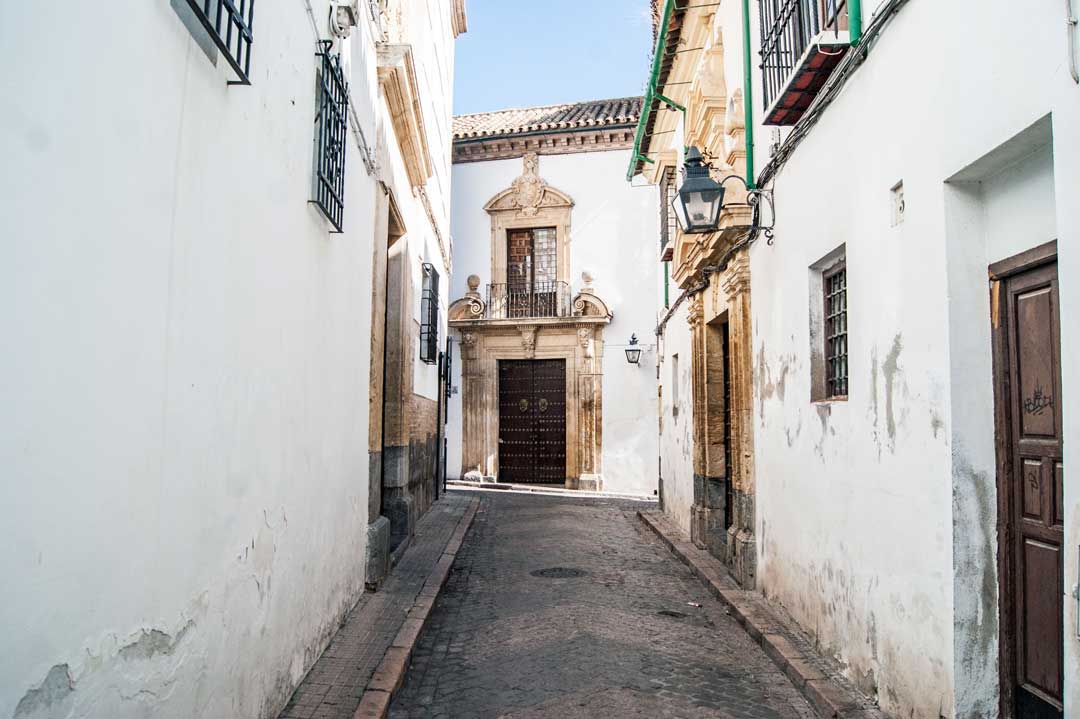 Portraying the artworks of the 19th century, comprising numerous operas and the romantic environs, Andalucia paints the overall synonymic picture of Spain. Deeply rooted in culture and being much more passionate, Andalucia is so far one of the best honeymoon destinations in Europe.
What to do on your honeymoon in Andalucia
Climb on top of La Giralda the gothic and baroque style bell tower
Explore the nightlife and shop away at Puerto Banús
Admire the nature reserves and wetlands at Doñana National Park
See the 200 works of Pablo Picasso at Picasso Museum Málaga
How to reach
You can hire a private car from the airport or the train station at affordable rates. Andalucia is well connected through buses.
Culinary delights of Andalucia
Gazpacho Soup – the traditional Gazpacho recipe is made of raw vegetables such as garlic, onion, plenty of tomatoes, peppers, and cucumbers. Some add bread, others take out the garlic or onion.
Bellota Ham – Rich in omega 3 fats and the absence of pesticides, the Iberian black pork meat is considered a healthy Andalusia tapa.
Mojama – marinated in salt for 2 days, the filets of tuna fish are afterward dried in the sun and in the wind before being ready for sale. It can be eaten as an appetizer or as a snack with a beer. 
20. Akureyri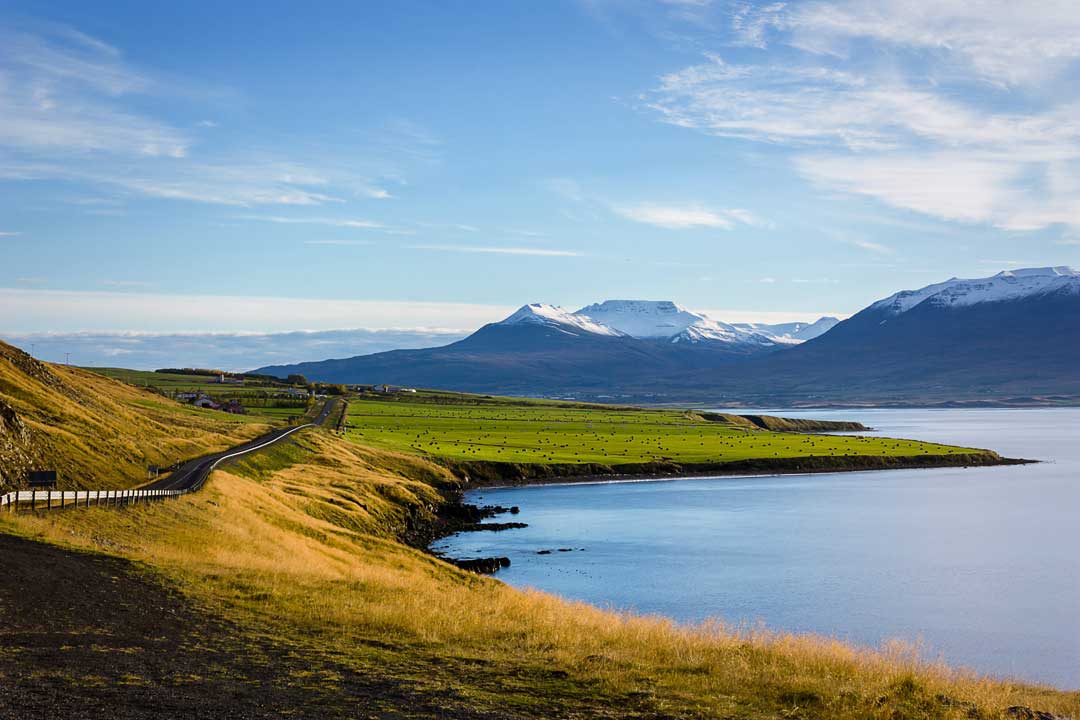 Set beautifully on the banks of Eyjafjörður fjord, Akureyri is the second largest town located underneath a string of highest peaks in Iceland. Full of enthralling natural attractions and thrilling activities, Akureyri makes an ideal honeymoon destination for the love birds in North Iceland.
What to do on your honeymoon in Akureyri
Go whale watching in the Arctic waters
Enjoy skiing at its best in Hlídarfjall
Hike the river canyon between the Dettifoss and Selfoss waterfalls
Fall in love with Northern Lights
Explore the dramatic ice cave of Lofthellir and eat at the rooftop restaurant of Strikið
How to reach
You can reach Akureyri via flights from Reykjavik city airport. A bus journey from Reykjavik to Akureyri will take about 6 hours and a car ride would take about 5 hours. 
Culinary delights of Akureyri 
Hakarl – Kæstur hákarl ("treated shark") is the one infamous Icelandic dish most tourists are made to try at least once.
Harðfiskur – basically fish jerky made from wind-dried fish (often cod, haddock, or seawolf).
Plokkfiskur – Fish stew, or plokkfiskur, consists of boiled fresh cod or haddock fillets, mashed together with potatoes and a roux-based white sauce.
FAQs when visiting Europe on your honeymoon.
a. List the seasons in Europe.
Spring is from March to May
Summer is from June to August
Autumn is from September to November
Winter is from December to February
Each season in Europe has something different to offer. Enjoy the greenery in the spring season, laze on a beach in the summer season, see the red and orange shades of leaves in the Autumn season, or enjoy the snow in the winter season.
b. What kind of food will I get in Europe?
You get all kinds of food in different parts of Europe – from meat-based to vegetarian and even vegan.  
c. What should I shop from Europe to bring back home?
If you are a fashion lover then Europe is a paradise for you. From clothes to accessories, you will be spoiled with choices. From high street to top fashion brands, Europe has a great selection for every fashion buyer. 
d. Best honeymoon places in Europe in January
There are plenty of destinations ideal for a honeymoon in Europe during the winter. 
You can enjoy the winter sun in some of the more temperate climate regions like the Greek Islands or the Italian Coastal region including places like Cinque Terre and the Amalfi coast. 
Enjoy the Winter Wonderland of Zermatt in Switzerland. This Alpine ski village is what honeymoon dreams look like. 
You can also choose Finland for an epic honeymoon highlighted by the Northern Lights and filled with cold-weather adventures. 
e. Cheap honeymoon places in Europe
Many affordable and cheap destinations in Europe are perfect for young honeymooners. Our holiday specialists will tailor-make your trip according to your budget and preferences and get the best deals in the market for you. 
Choose Flying Squirrel Holidays for Your Next Holiday in Europe 
The continent offers the most popular and diverse options including the most magical honeymoon places in Europe. Choose from our Europe honeymoon packages and gift your partner a memorable romantic getaway to one of these exotic honeymoon places in Europe. 
To experience a magical honeymoon get in touch with Flying Squirrel Holidays, one of the best travel companies that specialize in designing custom-made holiday packages. connect@flyingsquirrelholidays.com