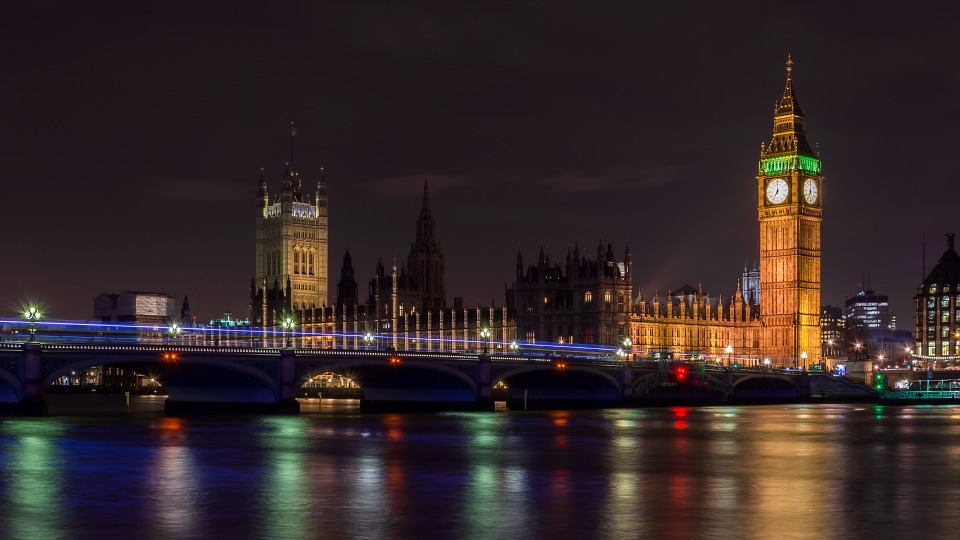 London – An Eternal Holiday destination
Posted on By Blog Admin
It is difficult to give one reason or even a dozen why you should visit London. It is one of the world's most visted cities. Those of us who have been to London once, keep coming back, like moths to a flame – and each time we discover something new.
Cosmopolitan, young, buzzing and ever colourful – London has it all, from world class museums and art galleries, from fashion hotspots to the greats of stage and theatre, from food, shopping and the meandering Thames. You cannot possibly pack everything in one visit.
For like Rome, London wasn't built in a day. But like passing ships in the night, you can always come back for more. 
To help you plan your London city tour package, we have put together some information for you. 
When is it a good time to visit London?
London is an all-year round destination. The summer months of June-August are popular as its summer holidays for most of the western world. Weather is bright and sunny and even the Londoners love this part of the year. Tourist attractions can get crowded and accommodation can be more expensive too.
If you want to avoid the crowd, enjoy nice weather and a pocket friendly London holiday package, you can choose spring time (March-May) or Autumn (September-October).
How much does a London trip cost from India?
London is a destination for everyone and all budgets. Whether you are looking for pocket-friendly holiday or a want to indulge in a luxury holiday , our experts will customize the perfect London holiday package for you.
 Quick View:

 1. Flight connectivity and visa processing
 2. Accommodation options in London
 3. Must see attractions in London
 4. Things to do in London
 5. The must try delicacies in London
 6. What should your London package look like
 7. Festivals celebrated in London
 8. National holidays in London
 9. Traveller's checklist when travelling to London
10. Indian embassy address
11. Tips for travelling in London
12. Frequently Asked Questions

Flight connectivity to London from India
London is well connected with India. There are domestic airlines like Air India that offer cheap flight rates to London from India. You can choose to travel from Delhi, Mumbai, Kolkata, Chennai, and Bangalore to London. It takes approximately 9 hours to reach London from India.
Visa processing for London
Indians need to apply for a UK visa to travel to London. A tourist visa can be issued to you for three or six months. The duration of your tourist visa is at the sole discretion of the issuing authority. The fees for a UK visa are INR 8990 and it takes 15 working days to get processed.
Accommodation options in London
London has a plethora of options and you are sure to get accommodation of your choice here. The London holiday package that you choose will give you information about the category of hotel where you will be staying in London. 
Mandarin Oriental Hyde Park, London – Premium – INR85000/night

Bulgari hotel – Premium – INR92000/night

Intercontinental London 02 –5 star- INR 17000/night

M by Montcalm Shoreditch London tech city – 5 star- 25000

Holiday Inn London Kensington High St. – 4 star – INR 10000/night

Park lane mews hotel –4 star- INR 10000/night
Must see attractions in London
When you choose the London packages from India make sure that it covers all of these must see attractions in London.
Things to do in London
Your London trip package should cover most of these to-do things in London.
Brick Lane is a place where you can meet the Bangladeshi community settled in London. The place has signs in Bengali as well as English.

Enjoy a walk tour at Hyde Park is the most famous park in London.

Camden is in north London and it is famous for its cultural neighbourhood.

Shoreditch is for those who want to experience London's nightlife.

The Thames is the longest river in England and you should take a cruise on the Thames River in London.

Baker Street is a cultural staple to be visited when in London.

Piccadilly Circus was a popular commercial hub of London and can be traced with the bright lights.

Oxford Street is the busiest shopping street and a must visit in your Europe tour.
Kings cross should be a part of your package if you are a Harry Potter fan. Visit Platform number 9 ¾ here.


Watch musicals at the Apollo Victoria Theatre or the Lyceum Theatre.

Visit Trafalgar square in the city of Westminster.

Visit Shakespeare's Birthplace at Stratford-upon-Avon.

Take a day trip from London to see the mysterious Stonehenge and the Roman baths.

Take a ride on the iconic hop on hop off bus and London taxi.
The must try delicacies in London
Savour the famous English breakfast when in London

Fish and chips to relish the Britishers favourite dish

Meat Pie

Sunday roast

Roast duck

Chicken tikka masala
What should your London package look like?
Here is a sample itinerary of a package to London.
Day 1 – Pick up from the airport and check-in at the hotel. Evening free to walk around or just relax at the hotel.
Day 2 – Visit the Buckingham palace which is the official residence of the Queen. You get to see the change of guards which is a 45-minutes show that happens outside the gates of the Palace. Then take a short walk to reach the famous park in London, Hyde Park. While returning back you get to see Westminster Abbey, Big Ben and the House of Parliament.
Day 3 – Head to the Tower of London to see the crown jewels and the Kohinoor. Then visit one of the famous churches in London, the St Paul's Cathedral. The last stop today is the British Museum where you get to see some of the most remarkable collections.
Day 4 – Spend this day at Madame Tussauds where you get to see the wax statues of famous celebrities. The next stop today is Baker Street where you get to visit the Sherlock Holmes Museum.
Day 5 – Today you get to see the Queen's weekend residence, the Windsor Castle. Your next stop is the mysterious Stonehenge. Also, visit the famous Roman Bath.
Day 6 – Visit Greenwich which is the place from where the Prime Meridian runs. Your next stop is the Tate Modern where you get to see the modern and contemporary British art forms. Later, get a bird's eye view of London when you take a ride on the London Eye. Your day ends with a river cruise on the Thames River.
Day 7 – Get to see the Hampton Court Palace where you can appreciate the Baroque and the Tudor architecture. Then visit the Wimbledon Lawn museum.
Day 8 – Today tour the famous Lord's Cricket Ground. Next, spend some time at the London Zoo where you get to enjoy the gorillas and the penguins along with other animals and birds. The last destination is Kew Gardens.
Day 9 – Spend the day in London as you please. You may want to go shopping or spend some time soaking in the beauty of London.
Day 10 – Depart from London with loads of memories.
Festivals celebrated in London
British Summer Time – Musical festival in London at Hyde Park.

Citadel – A musical festival celebrated at Gunnersbury Park, London in the month of August.

The Great British Beer Festival is a must visit when in London in the month of August. It is held at Olympia, London.

Notting Hill Carnival is a spectacular carnival and it is attended by one million people each year. It is held in the last week of August in Notting Hill London.
National holidays in London
Here is the list of the national holidays in London. Most of the attractions will be closed on national holidays so make sure that you book your London tour package accordingly.
New Year's Day

Good Friday

Easter Monday

Early May Bank Holiday

Spring Bank Day

Christmas Day

Boxing Day
Traveller's checklist when travelling to London
In the excitement to go to London to make sure that you do not forget the essentials that you will need in the London trip. Here is your traveller's checklist.
Wallet

Travel documents

Medications

Chargers and adapter and other necessary technologies

Backpack

Sunglasses

Clothes as per the season

Makeup kit

First aid kit

Feminine hygiene

Toiletries

Umbrella

Comfortable shoes
Indian embassy address and contact no. in London
India House Aldwych WC2B 4NA
London (Standard time zone: UTC/GMT +1 hours)
Tel.: 020 7836 8484
Fax: 020 7836 4331
Tips to keep in mind when travelling to London
Make sure that you choose your London tour package as per the tips mentioned below.
Stay in the central part of London.

Book your travel package in advance.

You will not be able to see everything in one trip so you should not try to squeeze in all.

Include free attractions in London.

Pre-booking saves you time and money to see the London attractions.
FAQs when travelling to London
1. Can I get Indian food in London?
Indian food is available across London and most of the Indian food restaurants are also reasonably priced. In fact, you will easily be able to spot an Indian restaurant when you are touring in London.
Did you know that chicken tikka masala is now the national dish of the United Kingdom along with the original fish and chips?
2. What are the Oyster card and the London pass?
These are separate cards. If you want to travel and adventure through London then the visitor oyster card is something that you should purchase. The London pass is for sightseeing that is tailored for the visitors for exploring the city.
3. What souvenirs can you buy from London to get home to India?
Nowadays most items are available online and you can buy pretty much everything in India. you may buy London logo mugs and t-shirts to gift to your relative in India. However, make sure that you do not buy them from the Central part of London where they are expensive.  You should instead choose to buy them from the suburbs and the non-touristy places.
4. Where to shop in London?

Covent Garden
Harrods
Bond Street
Oxford Street
The Knightsbridge Estate
Selfridges
Carnaby Street
Sloane Street
5. Does it rain in London all the time?
No, it does not. However, the weather in London changes quickly and thus you should always be ready with an umbrella. Download the BBC weather app to know the rain forecast.
Conclusion
London is a place that you should plan to visit once in your lifetime. Our travel experts can design customized London tour package for you. The package is carefully crafted to offer you an organised and hassle-free holiday in London. The itinerary is detailed with transfers, accommodation and activities well taken care of. You can choose from our predesigned packages or get in touch with us if you want the package to be customised for you.