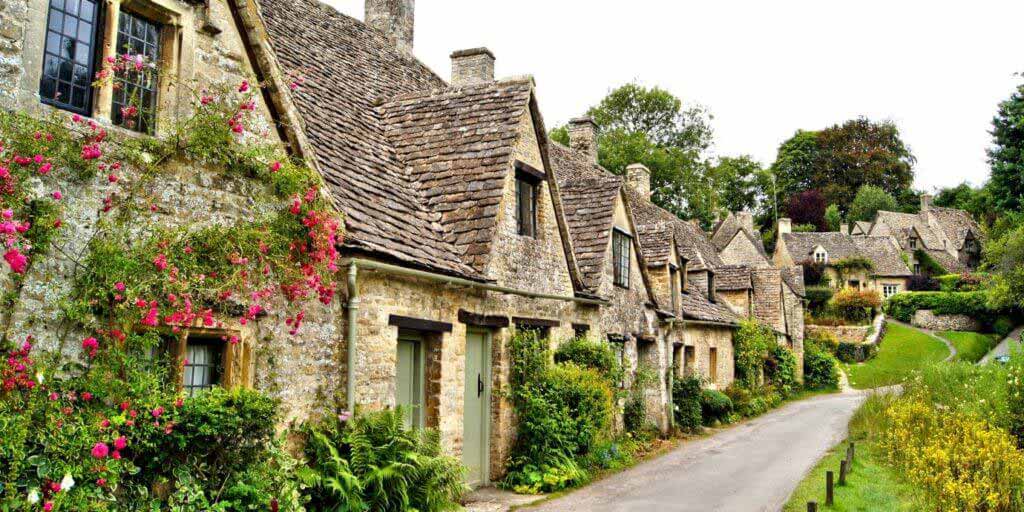 7 Stunning European Countrysides For Customized Holidays
Posted on By Blog Admin
Europe's lush greenery, picturesque mountains, tempting cuisine, shared history, and elegant architecture makes it a traveller's paradise. But Europe has a lot more to offer than this. Do you wish to go off the beaten track on your next customized holidays to Europe? Here are 7 stunning European villages worth a visit to soak in its exquisite natural beauty, awe at its tranquil ambience, interact with warn locals, savour delicious local delicacies and more.
Provence, France
Landscape of vineyards and lavender fields that stretches from the shores of the Mediterranean all the way into the French hills, Provence is gorgeous. Grab a table on the terrace at Les Deux Garcons before retiring in the nearby village of Les Baux-de-Provence at Domaine de Manville. The 100-acre farm estate turned hotel has a next-level gourmet restaurant, shaded pool, and plenty of joie de vivre.
Reine, Norway
Popularly voted as Norway's most beautiful village, Reine is a fishing village on the scenic arctic island of Moskenesoya. This cozy wilderness features sapphire bays that sit at the edge of breathtaking mountains and towering fjords. Some of its fisherman's cabins have been transformed into cozy visitors' cottages with views of the Norwegian Sea and night sky vistas, including the charismatic Northern Lights. Opt for customized holidays and enjoy a vacation like never before!
Tuscany, Italy
For a glimpse of the quintessential European countrysides, explore Tuscany. The rolling, picturesque patchwork of vineyards and villages that comprise Italy's heartland remains one of the world's most celebrated regions with some remarkable World Heritage Sites, from Pisa's Cathedral square to the historic town centers of San Gimignano and Siena.
Douro Valley, Portugal
Douro Valley is a wine lover's paradise. The valley is anchored by the river Douro, a beautiful setting for some of the area's best sights.  Explore its restaurants serving rural cuisine and Regua's Wine Museum while you spend a relaxing holiday in Portugal. Get in touch with trip planners specializing in customized holidays for such exclusive experiences.
Portree, Scotland
Portree is the largest town on Scotland's Isle of Skye, a bustling port as well as a thriving cultural center, though the population is less than 2,500. The harbor is the focal point, featuring a number of pubs, seafood restaurants and spectacular views across the bay. It's one of the best places to base your stay if you plan to explore this incredibly scenic wild region, due to its close proximity to some of the most breathtaking and unique attractions, including rock formations like the Old Man of Storr, Kilt Rock, and the extraordinary pinnacles of the Quaraing.
Hallstatt, Austria
Hallstatt is one of Austria's oldest settlements also considered a treasure trove of human history and one of Austria's most picturesque towns, with its gorgeous setting on the bank of the Hallstätter See, between the pristine lake and a lush mountain, dramatically rising from the water's edge.
Marsaxlokk, Malta
Marsaxlokk is a traditional fishing village located in the Southeastern part of Malta. This village is famed for its fishing market and colorful boats bobbing on its harbor. As Marsaxlokk a nice fishing village you can enjoy delicious seafood there. This village has a number of good restaurants and cafes.
Europe has a lot more to explore. For your personalized itinerary get in touch with our holiday experts at +91-33-4052-5777. We specialize in customized holidays in any part of the world.