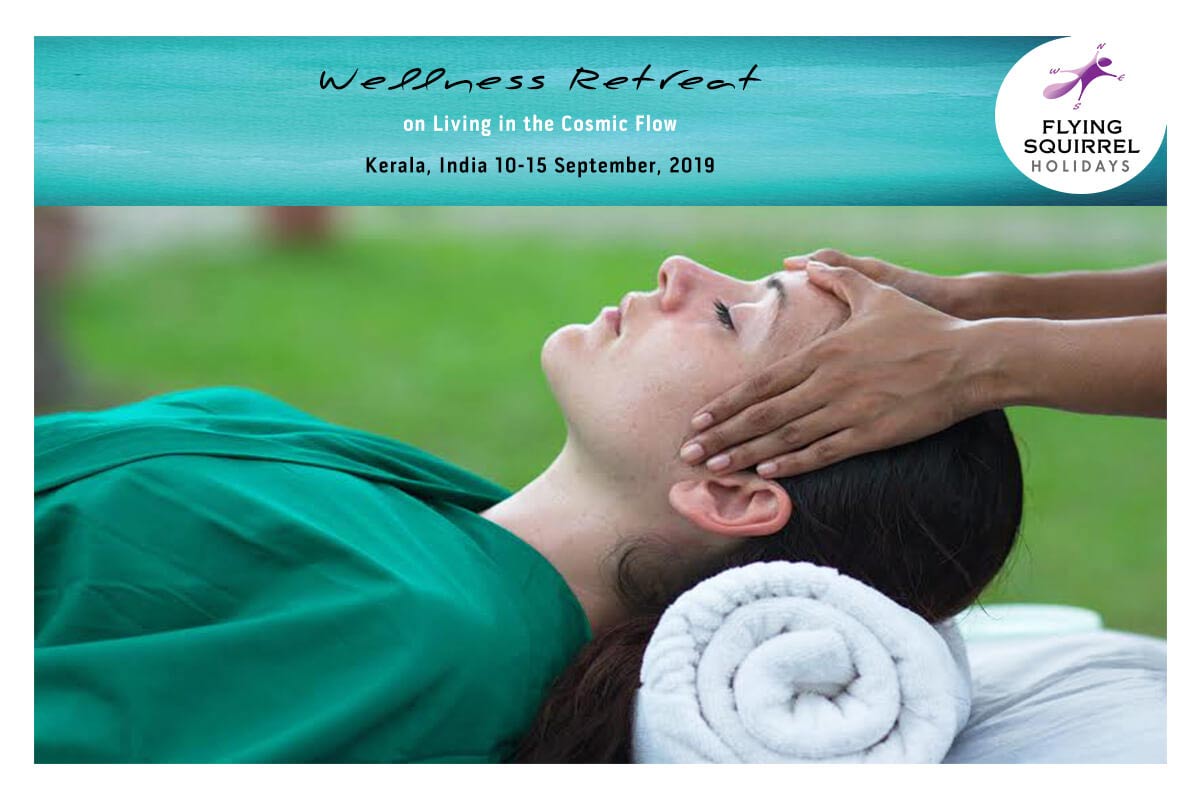 5 Things To Look For In A Wellness Retreat
Posted on By Blog Admin
Wellness holidays are setting the trends for new age travel experiences across the globe. Offering solutions to the qualms of modern lifestyle, wellness vacations are increasingly gaining popularity. Modern, fast-paced lifestyle comes with setbacks such as anxiety and depression. A wellness holiday promises a holistic life by helping you attract the elements of positive, peace, and happiness in your life.
Though you'll come across several different types of wellness retreats all over the world, there are certain pointers to look for while shortlisting the ones you would spend your time and money on. Also, a wellness retreat is quite different from a health and fitness holiday or a yoga retreat. So, what should a wellness retreat offer you? Here's your checklist:
Guided meditation by a wellness consultant:
It's always beneficial to learn from the experts. Different forms of meditation has a varied purpose and practices. There are Kundalini meditation, Chakra meditation, full-moon meditation and more to choose from. Your practice depends solely on your purpose.
Our upcoming 'Wellness Retreat on Living in the Cosmic Flow' is themed to help you attract the positive energies of the universe through 'sadhana' to achieve enlightenment. The sun ensures our wellness, its cosmic energy purifies and heals us. It is possible to attract the cosmic energy in our life through "sadhana" and lead a life filled with joy, prosperity and inner bliss. 'Sadhana', practiced through chants and meditation, introspective reflection and mindfulness, body movements and breath work, leads to better clarity, focus and attainment of peace and heightened consciousness.
Regular Yoga sessions:
The benefits of yoga are far-fetched. A wellness retreat must offer you yoga sessions on a regular basis to help you imbibe it in your lifestyle back home as well. Yoga sessions twice a day keeps health problems at bay!
Organic meals:
Increasing usage of insecticides and pesticides have put the health benefits of farm produce to questionable doubts. Researchers have been indicating on the percentage of gluten in food products leading to health hazards. Thus, nutritionists across the world suggest to switch to organic meals prepared with products of organic farming. These are completely devoid of harmful chemicals or gluten to maximize the benefits of healthy eating. Choose a wellness retreat that introduces you to a life of organic meals.
Ayurveda therapies:
This one is special to India. Nothing like a wellness retreat offering you Ayurveda therapies as well. Ayurveda dates back to 5,000 years. A scientific practice focused on holistic healing with natural products and methods. Benefits of Ayurveda are multifarious and a perfect way to heal your body, mind and soul.
Customization:
Well, most wellness holidays are designed with the one-size-fits-all approach. But how about a wellness retreat that's specially tailor-made to suit individual preferences? Sounds interesting, right?
At our wellness retreat each participant with be entitled to doctor's consultation and based on individual requirement you can enjoy the benefits of Ayurveda therapies.
There are all these and more at the specially curated wellness retreat on "Living in the Cosmic Flow" from September 10-15, 2019 at the beautiful Ayurveda resort, Somatheeram in Kerala in association with wellness specialist Tanuka Gupta.
To more about this retreat visit https://flyingsquirrelholidays.com/destination/wellness-retreat-2019 or call us at +9133 40525777
Limited spots.