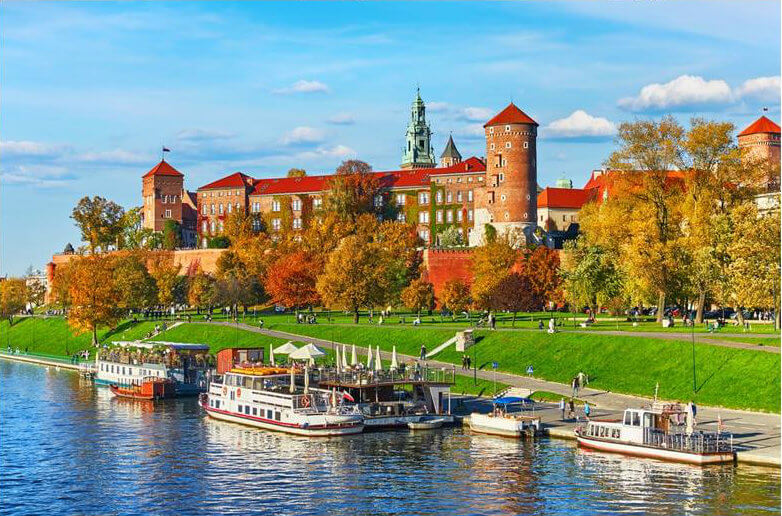 5 Stunning Destinations To Spend Your Summer Holidays In Europe
Posted on By Blog Admin
Do you desire to travel to exotic European destinations this summer vacation with your friends and family? Europe is always on our bucket list. It offers unspoiled environs and lots of adventures for travel addicts, and you must plan to visit this destination that offers a perfect blend of fun and relaxation. A visit to the many places in Europe lets you unwind, and takes the mind off from the hectic routine of everyday life.
So, are you ready to discover some of the most amazing and scenic destinations of Europe for summer 2019? Here are the top 5 options for your perfect summer holiday in Europe.
Porto, Portugal
A must visit place in Europe during summer is the beautiful coastal Porto nestled in northwest Portugal. Renowned for its port wine, this place is the second largest city in Portugal. You can simply relax at the wonderful beaches that adorn this place, or take lots of Insta-worthy pictures with the colorful buildings as your backdrop. Do not forget to relish the rich history of this place. The buzzing nightlife is something that your fun loving soul shouldn't miss out on!
Crete, Greece
Do you often dream of visiting Greece? Then this year, make it to the beautiful island of Crete in Greece. The relaxing beaches with crystal clear waters will make you fall in love with this historical place. The conventional villages, massive canyons and serenity of Crete makes this a perfect summer destination!
Isle of Skye, Scotland
If you want to be right in the lap of nature, this is the place in Europe to be in during summer. The high-rising mountains, majestic cliffs make this place totally exquisite! Reckoned as the second largest of all islands in Scotland, you can also experience the blend of the traditional and contemporary lifestyle here by visiting the medieval castles, and enjoying scintillating nightlife.
Bergen, Norway
Fond of glaciers? Then this summer, pack your bags and head straight to Bergen of Norway. It is the abode of glaciers and fjords, and is the second largest city in Norway. The familiar small-town charm is evident here, filled with art galleries, museums, craft shops while restaurants and pubs also make it a very charming place to spend a few days.
Brasov, Romania
Surrounded by the mighty Carpathian mountains on all sides, Brasov is a peaceful and small city in the region of Transylvania. The world-class Gothic architecture is reflected in the beautiful churches and buildings. Also, if you love adventure, you get to bask in the glory of trekking and skydiving here!
So, what are you waiting for? Choose one of the best tour and travel companies in Kolkata and get ready to embark on a summer special Europe trip this year!