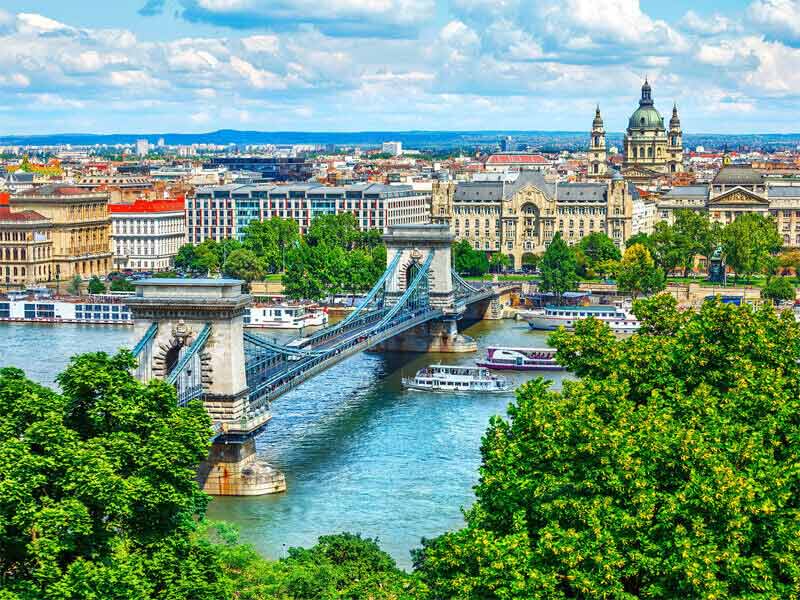 19 Travel Facts You Must Know Before Visiting Europe
Posted on By Blog Admin
Planning a tour to Europe's picturesque destinations? If yes, are you well-informed about your preferred travel destination? Well, we often travel to faraway lands without understanding their culture and customs. As James Michener puts it, "If you reject the food, ignore the customs, fear the religion and avoid the people, you might better stay at home." So, when the travel bug bites you and you start searching for the best tour operator for customized holidays to Europe online, you must also gather comprehensive information about your travel destination. Travel enlightens the mind, imparts knowledge and lets you experience the best of mankind.
Simplifying the process for you, here's a list of 19 interesting facts you must know before visiting Europe:

Disneyland in Paris is Europe's most visited attraction.
Do you know Europe has rain forests too? Visit one of the last rain-forests of Europe – the Perucica in Bosnia is an absolute scenic beauty.
The Volga River in Russia is the longest one in Europe.
Belgium has the world's densest rail network.
Russia has over 13,000 uninhabited scenic villages.
Europe's largest active volcano is Mount Etna, located in Sicilia, in the southern part of Italy.
After the Pentagon in Washington DC, the Romanian Palace of Parliament in Bucharest is the second largest building in the world.
Russians domesticate foxes.
Bulgarians express approval and consent by shaking their heads instead of nodding.
In Switzerland, natives don't flush the toilet after 10 pm as part of the country's anti-noise pollution policy.
Doner kebab is a popular delicacy in Istanbul but do you know there are more restaurants selling doner kebabs in Berlin than in Istanbul?

If you get to have a drink with localities in Hungary, make sure not to clink glasses.
Italians don't prefer to drink cappuccino after 11 in the morning.
Brussels airport sells maximum number of chocolates than any other location on Earth. Wish to travel? Plan with the best tour operator for customized holidays to Europe.
Do you know that croissant was first baked in Austria and not in France?
Water is costlier than beer in the Czech Republic.
There are no mosquitoes in Iceland and hence a Zika-free zone.
In Wales you shall find a town with the longest name called Lanfairpwllgwyngyllgogerychwyrndrobwllllantysiliogo
There's a Victor Hugo Street in every town in France.
Well, that's not all, there's more to know from while your begin planning your itinerary with the best tour operator for customized holidays to Europe. Make a difference while you travel next time to exotic destinations across the globe.