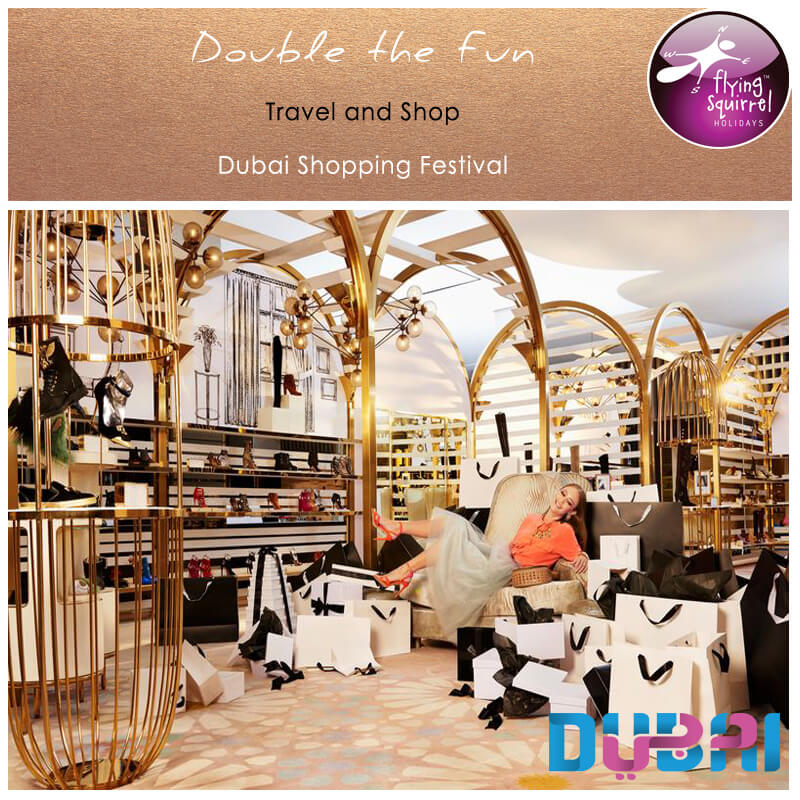 Why Dubai Is the Ultimate Shopping Destination for Solo Women Travellers?
Posted on By Blog Admin
As women world over have become more empowered, they now choose to dicover new places themselves, traveling solo to explore, relax and pursue interests. In recent times, many of our clients, especially women, expressed a willingness to travel solo to Dubai. According to recent news, Dubai is part of the United Arab Emirates (UAE), which ranks second in the list of the world's safest countries to travel according to a study was complied by the British organisation Which?. Women in Dubai feel safe and respected, and more than anything they enjoy the wonderful opportunity to shop and relax here. Dubai is, indeed a shopper's paradise. From luxurious malls to traditional souks, Dubai never fails to enchant travellers who love shopping. Whether you prefer designer clothing, or high street brands or traditional Arabic or Persian handicraft, there's something to satisfy everyone visiting Dubai.
Every year in December Dubai hosts the Dubai Shopping Festival. This year the event celebrates its 24th year and is all set to welcome visitors between 26th of December 2018 and 26th of January 2019. With jaw-dropping discounts and the variety of products on sale, shoppers from all over the world makes it to the festival. Besides women traveling solo, Dubai Shopping Festival is also a great opportunity for the whole family to visit as the emirate offers great fun for children as well. DSF has a summer equivalent called Dubai Summer Surprises.
Where to shop in Dubai?
1)The Dubai Mall
As the world's largest retail, leisure and entertainment destination, The Dubai Mall should be the first stop on any shopaholic's list. With more than 1,200 stores, it's home to all of the world's biggest brands, from clothing and accessories to housewares and electronics.
2) Mall of the Emirates
This opulent shopping center boasts the best selection of shops, with several department stores, including the swish Harvey Nichols, dozens of chic boutiques, fantastic shoe and accessory stores, and cosmetic brands that can help you have a complete makeover . There is also a massive Virgin Megastore and Borders bookshop, cinemas and theater, art galleries, a theater, Ski Dubai and superb restaurants, including Emporio Armani Caffe and Almaz by Momo and more.
3) WAFI Mall
Designed like an Egyptian pyramid complex, WAFI features a plethora of upscale fashion and lifestyle stores. It's also home to Khan Murjan, a covered souk (Arabian market) selling wares exclusively from the Arab world — fantastic for souvenirs and gifts.
4)  Spice and gold souqs
While Dubai boasts an abundance of sleek shopping malls, the bustling souqs (traditional Arabian bazaars) are actually what Dubai has historically been famous for. At Deira's Covered souqs, you can shop for spices and gold jewellery. From cinnamom sticks and other traditional spices, this place is a veritable treasure trove. You can also find shops selling traditional costumes, sheesha pipes, Arabian antiques and more. There is a textile souq at Bur Dubai and one at Karama that has the shops selling Aladdin lamps, Yemeni khanjars (daggers), Bedouin silver jewellery from Oman, colorful Moroccan lamps, sequined and beaded cushion covers and bedspreads from India, and mother-of-pearl inlaid boxes and furniture from Syria.
So, this January, if you are planning a solo trip and looking for a much needed retail therapy, visit Dubai with our special dubai tour package from india . For a completely personalized itinerary, get in touch with our holiday experts.