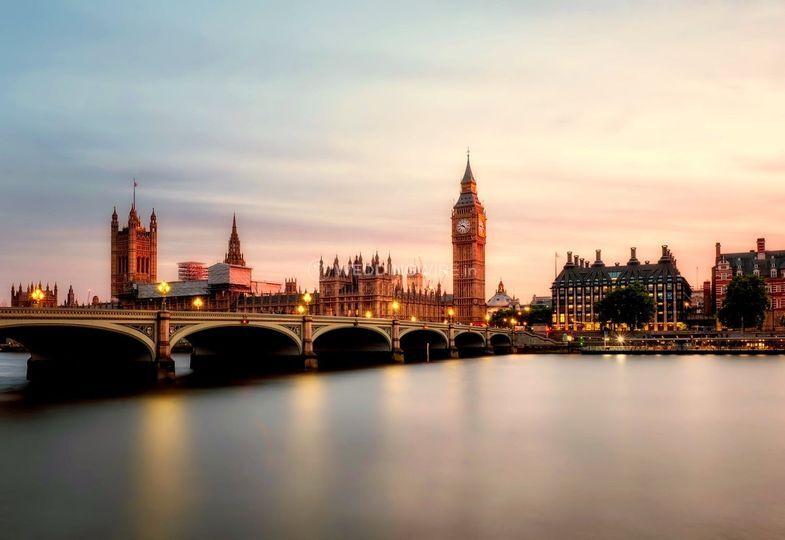 UK Tour Packages From India
Posted on By Blog Admin
There's nothing like a grand trip to the United Kingdom that's made up of England, Scotland, Wales and Northern Ireland. From bustling cities, where you can enjoy your afternoon tea to the rolling green countryside or discovering stately homes and historical mansions, there's enough and more to explore in a UK tour package from India. Our UK package holidays promise to take you through an age of glorious history while offering lots of fun and leisure opportunities
Best Time to Visit the United Kingdom
Spring, Summer and Autumn are the best time to visit the UK as the weather remains fairly dry. Summers can be hot with clear skies. The warm months means you could go on hikes or cycle rides and enjoy a picnic. Spring season too would bring a lot of colour to nature, like cherry blossoms.
Flights for UK Trip from India
Flights that travel from India to London are Air India, British Airways, Qatar Airways, Oman Air, Etihad Airways and Emirates. On average, flights take 9 hours and 30 minutes to reach The United Kingdom.
Visa Application
If you are a tourist, you should apply for a Standard Visitor visa. A Standard Visitor visa costs £95. Complete the application form online, schedule the visa appointment after you collect the required documents. After the scheduled visa interview, the processing takes a period of three weeks to 3 months.
For any further query, get in touch with us.
Best Places to visit in the UK
1.  London
It is difficult to give one reason or even a dozen reasons why you should visit London. It is one of the world's greatest cities. London is cosmopolitan, young, buzzing and ever colourful – from world-class museums and art galleries, from fashion hotspots to the greats of stage and theatre, from food, shopping and the meandering Thames, the choices you will have as a tourist are endless. From the British Museum to Natural History, from TATE Modern to the Changing of the Guards at Buckingham Palace – you just turn up and enjoy.

Things to Do
Cruise on the River Thames
Get enchanted with the virtual world of magic at Warner Bros Museum
Head to Stratford Upon Avon to watch a Shakespearean play
Bird's eye view of Britain's cityscape from the London eye
Watch Change of Guards at Buckingham Palace
Watch a cricket match at Lords
Hotels
Amba Hotel, Marble Arch- Avg. price INR 19600/ night
Park Plaza Westminster Bridge- Avg. Price INR 14800/ night
Assembly Hotel, London- Avg. Price INR 13090/ night
Grand Royale London Hyde Park- Avg. price INR 10200/ night
Park Grand Paddington Court Lodge- Avg. price INR 9,060
Popular Restaurants
Amrutha Lounge- From crispy pakoras to stir-fry noddles and delicious desserts like lemon-blueberry cheesecakes, Amrutha Lounge is a great place to dine out.
The Ledbury- A Michelin Star restaurant, popular items in the menu include squid and barley risotto, pumpkin tart and chicory ice-cream
Bar 61 Restaurant- One of the best tapas restaurant at Streatham, popular for its soft interior apart from the food
Westerns Laundry- Famous for a varied selection of wine, vermouth and gin that accompanies delicious seafood
Luca- With an amazing array of food and wine, popular items here includes parmesan chips, squid ink pasta and delicious crab items.
St John- A smokehouse, now whitewashed and serves simple British fares.
2.  Edinburgh
When you arrive in Edinburgh, have a hearty breakfast of Full Scottish, ditch any fancy footwear and put on some good walking shoes. For Edinburgh is all about walking, discovering and falling in love. From the historic narrow wynds of the Old Town that houses the Royal Mile to the sweeping Georgian elegance of the New Town, the city is buzzing, captivating and festive whatever the season. So we will start right from the top. Make your way up the Royal Mile and come face to face with Edinburgh Castle. The beautiful Edinburgh is filled with many cafes, restaurants, stores and art galleries.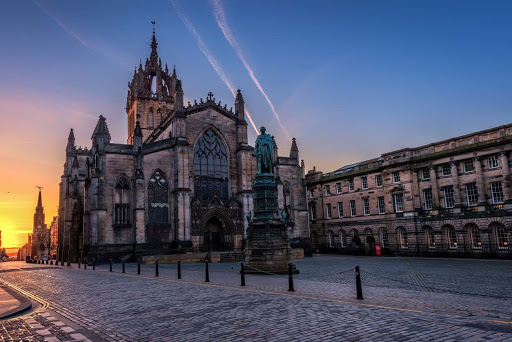 Things to Do
Visit the grand Edinburgh Castle
Hike up to Carlton Hill for the sweeping experience of the Edinburgh skyline and the royal castle
Visit the Greyfriars Kirkyard and learn the tale of Bobby, the loyal dog
Enjoy whiskey sampling at the Edinburgh Whiskey Experience
Go hiking up Arthur's Seat
Stroll through the Royal Miles
Enjoy a picnic on the meadows close to Edinburgh University
Hotels
Waldorf Astoria, Edinburgh- Avg. price INR 16,500/ night
Hilton Edinburgh Carlton- Avg. price INR 12,300/ night
The Angels Share Hotels and Bar- Avg. price INR 11,300/ night
Courtyard by Marriott, Edinburgh- Avg. price INR 8400/ night
Radisson Blu Hotel, Edinburgh- Avg. price INR 14,500/ night
Popular Restaurants
The Magnum Restaurant, Albany Street- A haven for Scottish cuisines with good service
The Table- A small quaint restaurant for 10 people, served by a solitary chef who excels in modern European cuisines
Forage & Chatter- Another restaurant where you would find an abundance of Sottish delight and amazing starters
Aizle- Serving modern European delicacy by adept chefs
New Chapter- A family-run restaurant in Edinburgh with great starters, main courses and unforgettable cocktails
3. Bath
The first city in England to be designated a UNESCO World Heritage site, Bath is special for many reasons. The city boasts the famous Roman Baths that inspired its name – natural hot springs that were once used for public bathing – and beautiful Georgian architecture – from the 15th century Bath Abbey to the romantic Pulteney Bridge. You will also visit the Pump Room and have the opportunity to sip the waters in this enchanting neo-classical salon. Sitting on the scenic slopes of the River Avon, it's easy to see why Bath draws so many visitors each year!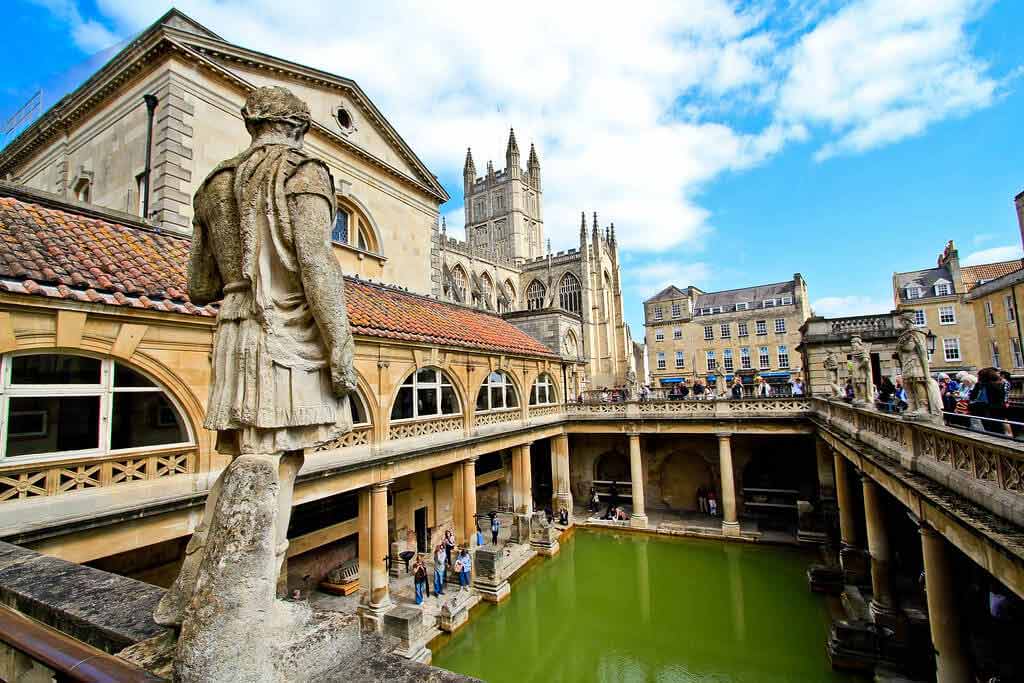 Take a dip in Thermae Spa
Take a walk around the Royal Crescent
Visit the Pulteney Bridge, take some out for lunch at one of the restaurants inside the bridge. There are only four bridges in the world like this.
Climb up Bath's Abbey Tower
Enjoy eating out at the pump room restaurants
Shop at Bath's Christmas market
Hotels
The Gainsborough Bath Spa- Avg. price INR 18050/night
Harington's Hotel- Avg. price INR 11000/ night
Francis Hotel Bath- Avg. price INR 10000/ night
The Bird Bath- Avg. price INR 10,000/ night
Apex City of Bath Hotel- Avg. price INR 9900/ night
Popular Restaurants
Sotto Sotto- Vaulted cellars, lit with candles for a perfect ambience
Must try: Herb-crusted lamb in a rich red wine sauce, and sweet potato gnocchi with fresh sea bass.
Menu Gordon Jones- An array of global wines and delectable European multicuisine food
The Circus Restaurant- Georgian décor and serves amazing British food
4. Stonehenge and Salisbury
Our next stop is a world heritage site – the Stonehenge! These curiously placed towering rocks have stood on the Salisbury Plain in Wiltshire for over 5,000 years and still baffle people today as to how they got there. Is it a religious temple? An astronomical clock? The clues are there for you
to unravel another mystery.
Salisbury is 16 kilometres from Bath and home to the Little Salisbury hill and cathedrals dating back to 12206.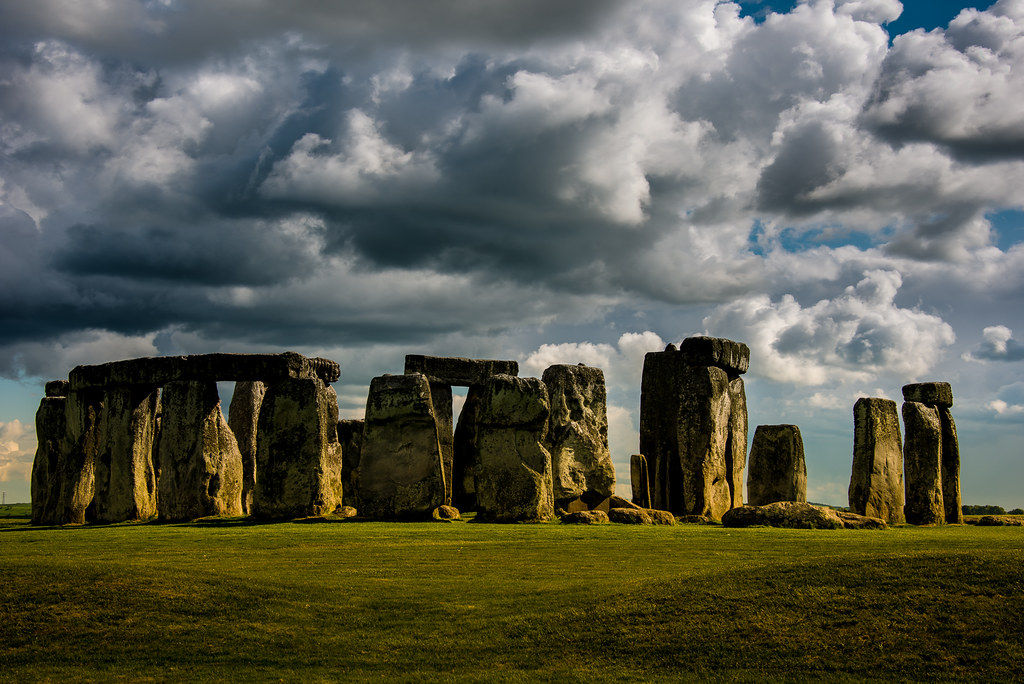 Hotels-Salisbury
Mercure Salisbury White Heart Hotel- Avg. price INR 8000/ night
Best Western The Red Lion Hotel- Avg. price INR 10,050
Popular Restaurants- Salisbury
Côte Brasserie- All-day French brasserie serving authentic French cuisines
Prezzo Italian Restaurant- Popular with youngsters, this joint is famed for their fresh-baked pizzas and pasta
Byron- Serves great American snacks like burgers
Things to do (Stonehenge and Salisbury)
Get amazed by the Magna Carta
Take a walk to the stunning Lamer Tree Gardens in Salisbury to find exotic peacock, pheasants and other exotic birds
Enjoy being a witness to Salisbury International Arts Festival in Spring through orchestras, lectures and film screenings and recitals
Take a safari across Salisbury Plains
Take the Salisbury Cathedral tour
Visit the Amesbury History centre at Stonehenge
Travel through the Stonehenge Public Footpath
Hotels-Stonehenge
Stonehenge Cottages- Avg. price INR 9000/ night
Cricket Field House- Avg. price INR 9050/ night
Stonehenge Inn- Avg. price INR 7600/ night
Popular Restaurants-Stonehenge
Agora- Excellent Mediterranean and Turkish delicacies
Piazza- Great Italian meals, with great service
La Lupa- Offers delicious vegetarian and gluten-free options
5. Cotswolds
Close to The Bath and Windsor, lies this picturesque district. Travel back in time as you journey through Cotswolds.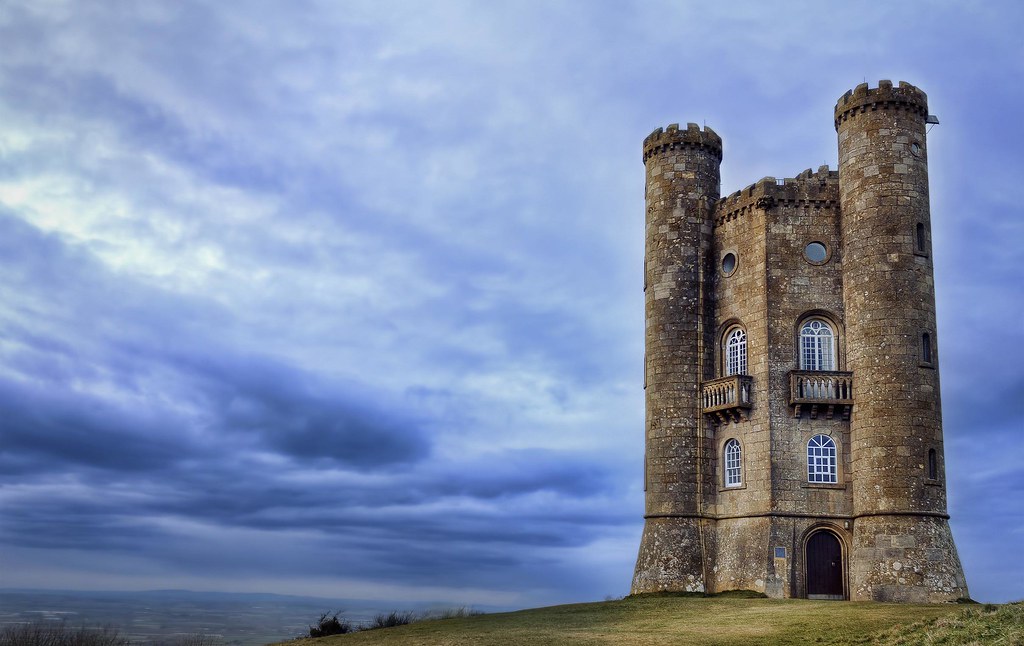 Things to Do
Walk the Cotswolds Way, an amazing nature trail
Do visit the 'Lower Slaughter' village as it is known as the 'Most Romantic Village of Britain'. If you have time, enjoy some bread making at the Old Mill.
Explore the 1000 years old Sudeley Castle and it's adjoining gardens
Spend a day in pretty Blockley village or visit the Warwick castle
Hunt for antiques in Cotswolds' Cirencester
Go shopping in Cheltenham
Hotels- Cotswolds
Barnsley House- INR 24,400/ night
Wheatsheaf Inn- INR 13,200/ night
The Frogmill- Avg. price INR 10,500/night
The Porch House- Avg. price INR 9000/ night
Popular Restaurants- Cotswolds
The Inn at Fossebridge- Georgian themed rooms, free breakfast
Rose Tree- Traditional British cuisine and drinks
6. Lake District
The Lake District National Park is in the northwest corner of England, has beautiful mountains, valleys, villages, towns, coastline and of course lakes!
It is a popular vacation destination, and once you are here, you have a choice between Coniston, Buttermere, the Hill Top and the Honister Slate Mine.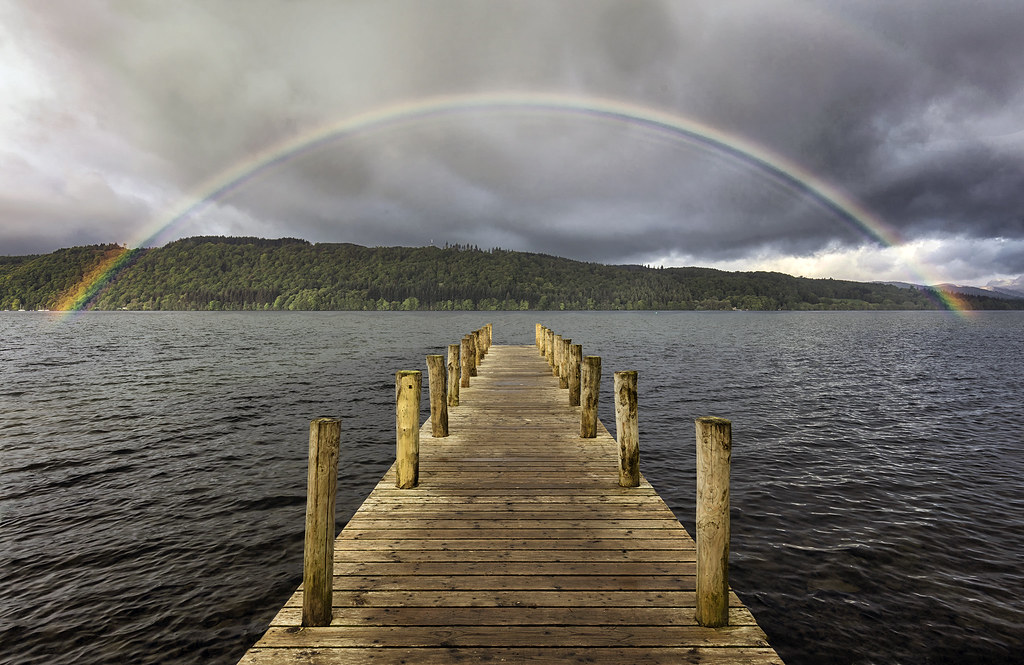 Things to Do
Go stargazing at Lake District's Low Gillerthwaite
Try eating a Grasmere gingerbread invented by Sarah Nelson
Take a stroll around Lake Buttermere
Climb up a fell at Orrest Head
Take a bike trip or walk to explore UK's Whinlatter mountain forest
Pay a visit to Wordsworth's home at Dove Cottage
Try electric biking by the lake banks or explore the Castelrigg Stone Circle
Hotels- Lake District
Low wood Bay Resort- INR 14,300/ night
Castle Green Hotel- INR 8,400/ nights
Popular Restaurants- Lake District
Gilpin Hotel & Lake House- Charming country House hotel serving delicious food with wine
Fellinis- A cosy cafe serving comfort staple food alongside cocktails & coffee
7. York
As one of the most popular tourist attractions in the UK, you can click photographs to cherish while travelling through York. With stained glass windows enveloping this Gothic city, York is home to some of the best cathedrals of ancient times.

Things to Do
Sunbathe at St. Mary's Abbey and Botanical Gardens
Take a quiet walk around river Ouse
Visit the city walls to get the best views of Yorkshire
Visit the York Mister for free with a York card and have a look around the ancient libraries in the city
Get a spectacular view below from Clifford's Tower
Enjoy tea & scones from Betty's Cafe tea rooms
Picnic at Rowntree National Park
Hotels
The Judge's Lodging- Avg. price INR 11,000/ night
The Grand York- Avg. price INR 10,450/night
Park Inn by Radisson- Avg. price INR 8000/ night
Popular Restaurants
Melton's Restaurant- An upscale restaurant with modern British cuisines. Do try their cured duck liver parfait
Skosh- Modern British cuisines which include New Yorkshire tasting menu
Buongiorno York- Cosy Sardinian restaurant, with good wine
8. Oxford
This age-old University city beckons you to be a witness to it's silent, erudite charm.
Walk through the city to immerse yourself into the 12th-century royalty.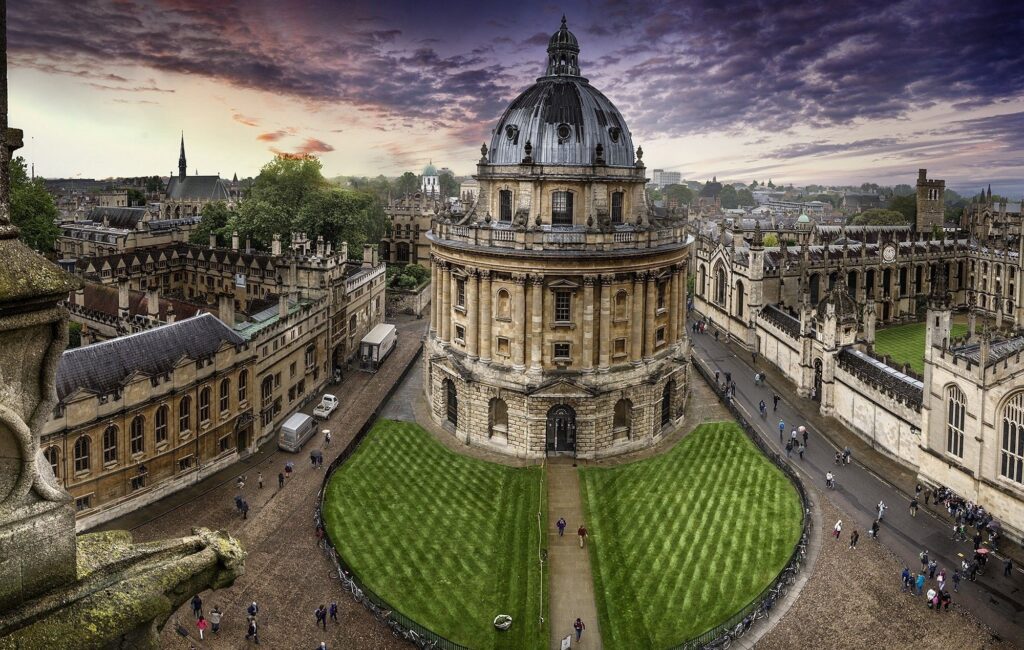 Things to Do
Take a trip atop Carfax Tower, offering fine views of the city centre
Get photographed at the iconic Radcliffe Square
Visit the Botanic Garden with more than 6000 kinds of plants
Take a tour of the Harry Potter school premises around Oxford University
Enjoy a gig at the Jericho Tavern
Visit Harcourt Arboretum from the University premises if you wish to watch bluebells in full bloom
Enjoy yourself at the famous ice-cream café of George and Davis
Take a movie break at the Ultimate Picture Palace
Hotels
The Old Black Horse- Avg. price INR 11,800
The Burlington House- Avg. price INR 9600
Jury's Inn, Oxford– Avg. price INR 7800
Popular Restaurants
Oli's Thai- Cozy restaurant serving delicious Thai cuisines
Spiced Roots Restaurant- A classic Caribbean restaurant, with a large array of rum and cocktail
Pierre Victoire- French bistro serving conventional European and fine French cuisines
9. Cambridge
Named after the river Cam, like Oxford, this too is a prestigious University City, reflecting her erudite side to her visitors.

Things to Do
Visit King's College Chapel for her fascinating indoor artistry
Enjoy a guided cruise along river Cam (punting) and get a nice view of the University areas
Stroll through Botanical Garden
Relax at the Grantchester garden
Take a university tour around the prestigious Cambridge
Enjoy delicious homemade cakes at Fitzbillies
Go shopping at the local market square
Visit the marvellous Bridge of Sighs, Queen Victoria's favourite spot
Take a tour of St. John's College or Corpus Christi College
Enjoy the barbecue ribs at Smokeworks
Hotels
Double Tree Suites by Hilton Hotel, Boston- Avg. price INR 11000/ night
Kimpton Marlowe Hotel- Avg. price INR 10,300/ night
Holiday Inn Express and Suites, Boston- Avg. price INR 9300/ night
Popular Restaurants
Trinity Restaurant- Contemporary seafood and meat with amazing cocktails
Restaurant 22- A pretty Victorian fine-dining restaurant
Midsummer House- Victorian riverside restaurant serving French fare
10. Liverpool
A splendid maritime city, Liverpool is also the home of Beatles. Travel through this stylish cityscape and explore her grandeur.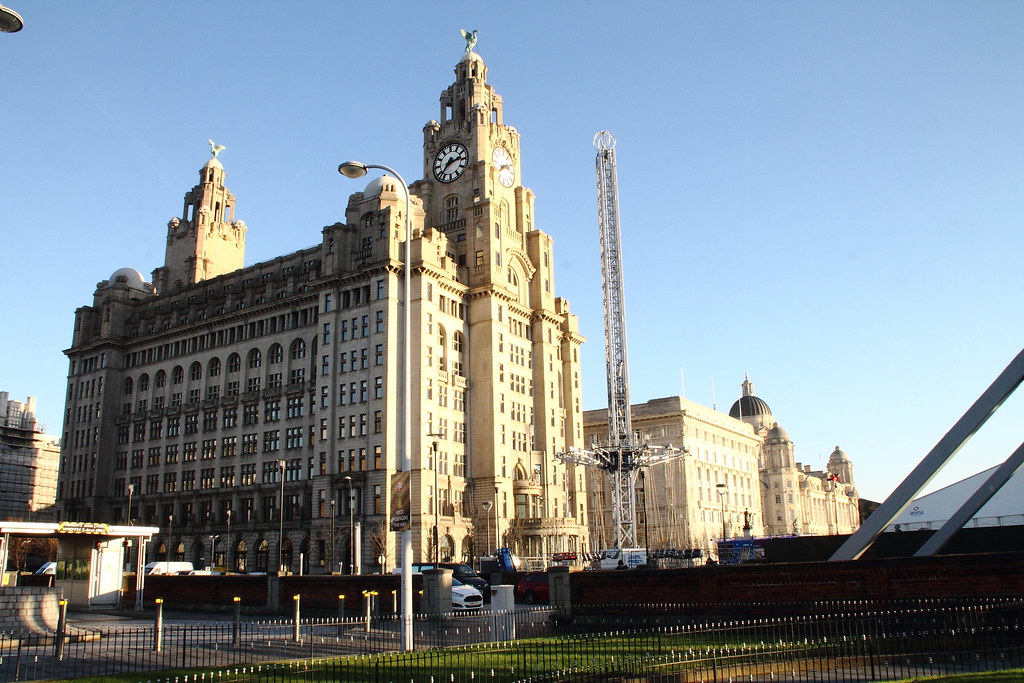 Things to Do
Take a trip to the museum, The Beatles Story, in Liverpool o Take a stadium tour of Anfield, home of Liverpool FC
Visit the Crosby and the Formby beaches
Spend some time at Albert dock
Climb on the Mercy Ferry to enjoy some time on the river
Climb atop the observation deck of Radio City Tower for a bird's eye view below
Visit the picturesque Sefton Park for a day out
Go shopping on Bold Street
Enjoy live music at the legendary Cavern Club where the Beatles played once
From stunning startups to great street food, a trip to the Baltic Triangle assures you of great fun
Hotels
The Shanky Hotel- Avg. price INR 8,300/ night
Liverpool Marriott Hotel City Centre- Avg. price INR 7500/ night
Hilton Liverpool City Center- Avg. price INR 7400/night
Popular Restaurants
Rosky- This unique grey-toned eatery is famed for unique dishes like tamarind treacle fries or disco cauli
Maray Liverpool- Famed for their exotic dishes and cocktails
The Art School Restaurant- A fine-dining restaurant, with tastefully decorated interiors
11. Manchester
The rich industrial city in the Northwest of England, Manchester was once famed for her thriving business in textiles. Known once as the second city in England, the city is now a happening hub of culture and art.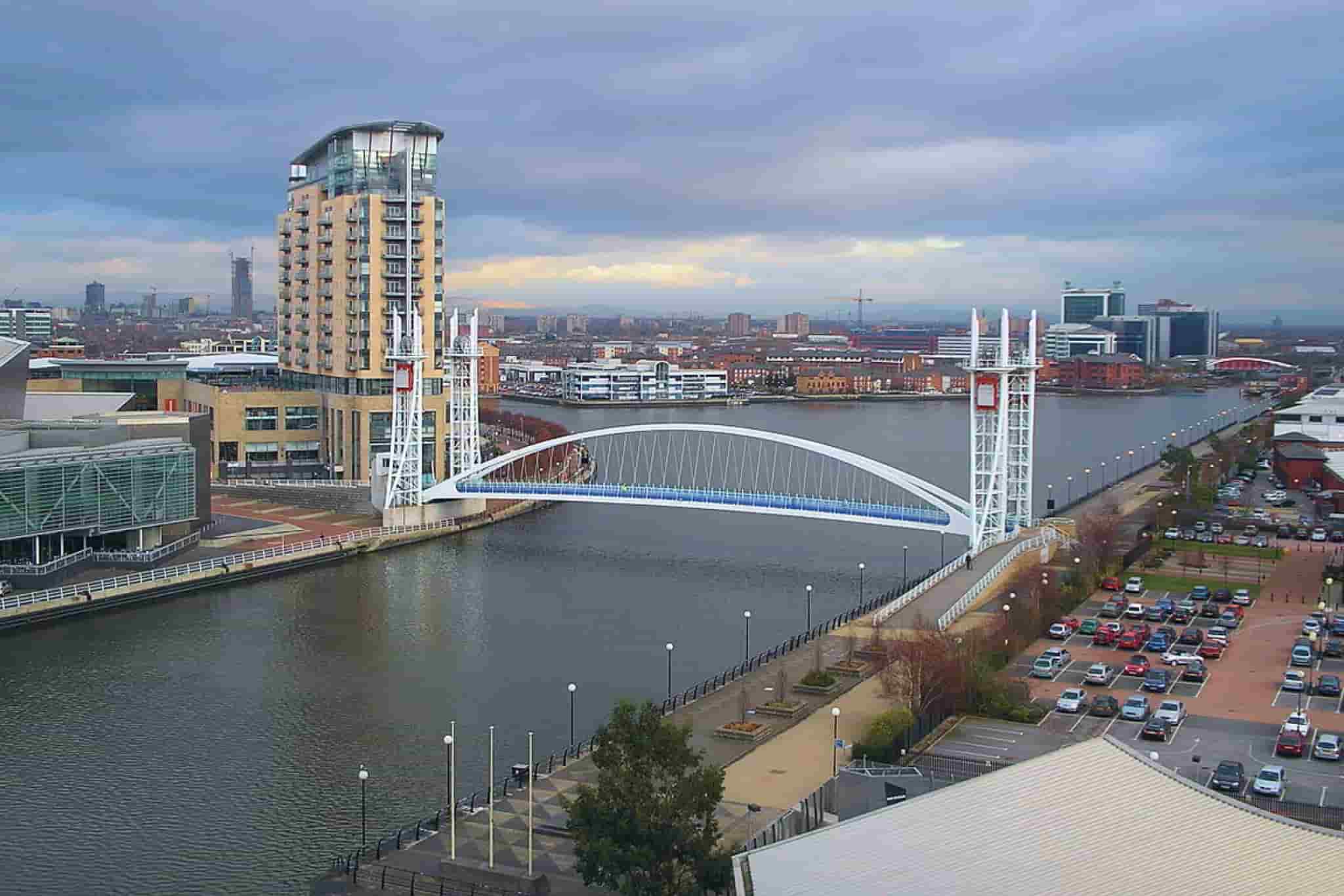 Things to Do
Don't miss visiting one of the most popular night out destinations in the world, The Warehouse Project
Visit the popular Pankhurst Centre, the socio-political hub of women suffragettes
Meet the country's best stand up comedians at Frog and Bucket
Fix a visit to the Manchester Art Gallery and the Whitworth Art Gallery between your trip
Grab some coffee and croffin (a cross between croissant and muffin) at Pollen in Ancoats. Plus there are a host of cafes, bars and pizzerias here for you to choose from in Ancoats
Learn some art skills or take home a souvenir from the Manchester Crafts and Design Centre
Take a stadium tour of the Old Trafford
Go gin tasting, offered by the Manchester Gin
Hotels
Manchester Piccadilly- Avg. price 12,000/ night
Ibis Styles Manchester Portland- Avg. price INR 11,700/ night
The Midland- Avg. price INR 8,400/night
Popular Restaurants
James Martin, Manchester- Modern European cuisines with a casino
Goucho Manchester- An argentine restaurant with superb steaks and desserts
Fazenda Manchester- A well known Brazilian restaurant, famed for their meat delicacies
Must-Try Cuisines in the UK
Fish and Chips– We would begin our list with this staple snack- Battered fried fish with fried chips, commonly called Fish and Chips, popular throughout the country.
Complete English Breakfast- A complete English breakfast consists of bacon, sausages, baked beans, eggs, toast, mushrooms, tomatoes, hash browns and black puddings.
Sunday Roast- The famous meal consists of roasted meat and potatoes, Yorkshire pudding, vegetables (broccoli, sprouts, parsnips, beans or cauliflower) and gravy
Shepherd's Pie/ Cottage Pie- A favourite dish of the Brits, minced lamb/ beef along with potatoes, carrots, tomatoes and onions which are placed on top of the meat pie like fillings.
Steak and Kidney Pie- Last but never the least, this is a Must-Try dish while you are in the UK. This is an extremely delicious pie filled with beef, kidney, gravy and fried onion.
2 Weeks Relaxed Itinerary for UK Trip
Day 1- London
Stop 1: Spend an hour on Tower Bridge, London across the Thames
Stop 2: Take a short walk from the south bank to visit the historic HMS Belfast
Stop 3: Climb up the 95 storey skyscraper, The Shard for a bird's-eye view of London
Stop 4: Take a cruise towards the Westminster Pier ( Parliament)
Stop 5: Travel to the famous burial site, Westminster Abbey
Stop 6: Enter the famous Churchill War Rooms, from where Winston Churchill directed Britain during World War II.
Stop 7: Head towards No. 10 Downing Street, the home of the British Prime Minister.
Stop 8: Pay a visit to one of the most iconic landmarks of London, Trafalgar Square
Stop 9: Afternoon High Tea at Berkeley
Day 2- London
Stop 1: Tour through the Staterooms of Kensington Palace, the royal residence.
Stop 2: Enjoy some quality time at the Royal Albert concert hall.
Stop 3: Take a look at ancient artefacts, at the world's largest museum of decorative art, Victoria and Albert Museum
Stop 4: Finally, a witness for the Change of Guards ceremony at the Royal Buckingham Palace
Day 3 and 4 – Oxford and the Cotswolds
Day 3- Oxford
Stop 1: Take a tour through this building segment of Bodleian Library, The Radcliffe Camera
Stop 2: Take time to visit the famous Oxford Castle and Prison. Climbing up St. George's tower for a magnificent view of the city of Oxford. See the remains of St. George's castles town by taking an underground route.
Stop 3: Stop to photograph the Bridge of Sighs, connecting Hertford College and New College Lane.
Stop 4: Stop to admire the greenery of the Botanical Garden at the University
Stop 5: Take a wellness walk around the lush Port Meadow and you can find grazing ponies too.
Overnight at Oxford
Day 4- Cotswolds
Stop 1: Bourton-on-the-Water is touted as the most scenic village of Cotswolds. Hence, don't miss stopping at 'The Venice of Cotswolds'.
Stop 2- Pay a visit to Stow-on-the-Wold, the largest village of Cotswolds. There is a quaint church apart from boutique stores to historic stokes meant for punishment Stop 3- Tour the small market town of Chedworth
Day 5- Manchester
Stop 1: Take a trip to the gothic, Manchester Cathedral
Stop 2: Stop to visit the legendary National Football Museum
Stop 3: Get acquainted with ancient English literature at John Ryland Library
Stop 4: Take a guided tour around the People's History Museum to know about British political history.
Overnight at Manchester
Day 6- York
Get the York City to pass for travelling through the day
Stop 1: Take a guided tour of the heritage York Minster
Stop 2: Enjoy a chocolate tasting at York's Chocolate Shop
Stop 3: Stroll around Shambles or go shopping
Stop 4: Explore the ruins of Clifford's Tower
Stop 5: Get to know about the history of Vikings at Jorvik
Stop 6: Enjoy a fun tour at York Dungeon
Overnight at York
Day 7- Windermere
Stop 1: Stop to paddle on the lake at Brockhole
Stop 2: Enjoy a picnic at Fell Foot Park
Stop 3: Visit Lakes Aquarium, UK's largest collection of freshwater fishes
Stop 4: Take a tour of the residence of the famous author, Beatrix Potter
Stop 5: End your day with a visit to the spacious Wray Castle
Day 8- Lake District
Stop 1: Get scintillating natural views from Casteriggs Stone Circle
Stop 2: Cruise on Lake
Stop 3: Enjoy lunch in the village of Keswick
Day 9- Edinburgh
Stop 1: Take a royal tour around the ancient Edinburgh Castle
Stop 2: The Royal Mile is the bustling road running from the castle towards Hollyrood. Stop here for a quick bite.
Stop 3: Stop at the majestic St. Giles Cathedral
Stop 4: Travel around Tron Kirk, the now malfunctioned church
Stop 5: Visit the Palace of the Scottish Queen at the Holyrood Castle and the ruins of Holyrood Abbey
Stop 6: Visit the National Museum of Scotland
Overnight at Edinburgh
Day 10- Liverpool
Stop 1: Explore the Beatles' Story
Stop 2: Visit the Museum of Liverpool to explore her ancient heritage
Stop 3: Stop at Pier Head to view the iconic Liver Building
Stop 4: End with shopping at Liverpool
Overnight at Liverpool
Day 11- Cardiff
Stop 1: Cardiff Bay
Stop 2: Caerphilly Castle
Stop 3: St. Fagan's National History Museum
Stop 4: Barry Island
Stop 5: Whitmore Bay
Day 12-13 Bristol and Bath
Stop 1: Visit casinos or go skating at the Millennium Square
Stop 2: Discover Bristol's history at the M'SHED museum
Stop 3: Visit Bristol Cathedral and Bristol Museum
Stop 4: Clifton Village (Visit the Suspension Bridge, Giant Cave and Observatory)
Day 13- Bath
Stop 1: Visit Bath Abbey, an amazing 400+-year-old architectural art with amazing stained glass artistry indoors
Stop 2: Pulteney Bridge is majestic with cafes and restaurants to rest in between
Stop 3: Admire the architecture of Royal Crescent
Stop 4: Enter the Fashion Museum for a sneak-peek into the history of fashion
Stop 5: Visit the Assembly Rooms Ballroom
Stop 6: Bath Street Food market in the evening
Day 14- Stonehenge and Salisbury
Stop 1: A trip to the Salisbury Cathedral
Stop 2: Pay a visit to the Magna Carta Chapter House, preserving one of the 4 Magna Carta, the most famous symbols of justice and human rights in the world
Stop 3: Visit Cathedral Close, the largest cathedral in Britain
Stop 4: Lunch at the Haunch of Venison Restaurant
Stop 5: Walking around Salisbury High Street and shopping at Salisbury Charter Market
Stop 6: Afternoon at the gardens of Queen Elizabeth Park
Stop 7: Enjoy a fun-filled nightlife and dinner at The Chapel Nightclub
Day 15- Back to London
Checklist to Travel to the UK
Windproof Umbrella and Rain jackets- These come handy to protect yourself during a drizzle or heavy rains in the country.
3-Pin Power Adapter especially for UK- Compared to the United States, UK consumes more power and thus devices need an adapter for stability.
Good VPN (Virtual Private Network)- This adds a layer of encryption to your data and protects your data. You can use NordVPN to protect your private data from being stolen.
Nice and Comfortable Flat Shoes for Women- A pair of nice flats can help you travel with ease on the cobbled streets or brick lanes.
Neck Wallets to Guard against Pickpockets- This wallet, worn underneath a shirt, can protect documents and valuables against pickpockets or theft.
Lipstick-sized Portable Chargers- Portable chargers can carry multiple charges to help you recharge your devices several times before having to replenish its power supply
Solid Shampoos to avoid Mess- You can easily carry them in your suitcases without fear of leakage
Rolling Suitcases for easy Transport through Cobbled Streets- This easy the difficulty of your luggage transportation from the rough cobbled terrains of London to your hotels
Packing Cubes for organised storage- These are nylon boxes that come in various sizes to effectively pack your clothing and accessories.
FAQs for UK Travel
1. What should I do If my luggage is stolen or lost en-route?
You can visit Primark to buy articles of clothing at good discount rates in that case.
2. Can you suggest some good day-trips from London?
You can travel to Oxford, Cambridge, Bath, Brighton, Glastonbury, Wales, Stonehenge and Brighton as these are popular areas for a day trip from London.
3. Can I travel on Sundays?
The main areas of sightseeing in London are open on Sundays and are less crowded than on weekdays.
The other tourist areas, which are covered during day trips from London are open on Sundays.
Just to notify you that access to St. Paul's Cathedral or Westminster Abbey are completely restricted due to church services on Sunday.
Address of Indian Embassy, The United Kingdom
India House, Aldwych, London WC2B 4NA, United
Kingdom Phone: +44 20 8629 5950
Address of Indian Embassy in Scotland
Rutland Square, Edinburgh EH1 2BB
Phone: +44-131-229214
Answer to the Call of Britain's Beauty
Visit Great Britain to discover her royal heritage with Flying Squirrel Holidays. With us, "it's taken care of." For any query regarding UK packages, get in touch with us at connect@flyingsquirrelholidays.com or call us at +91 3340525777 for any query.