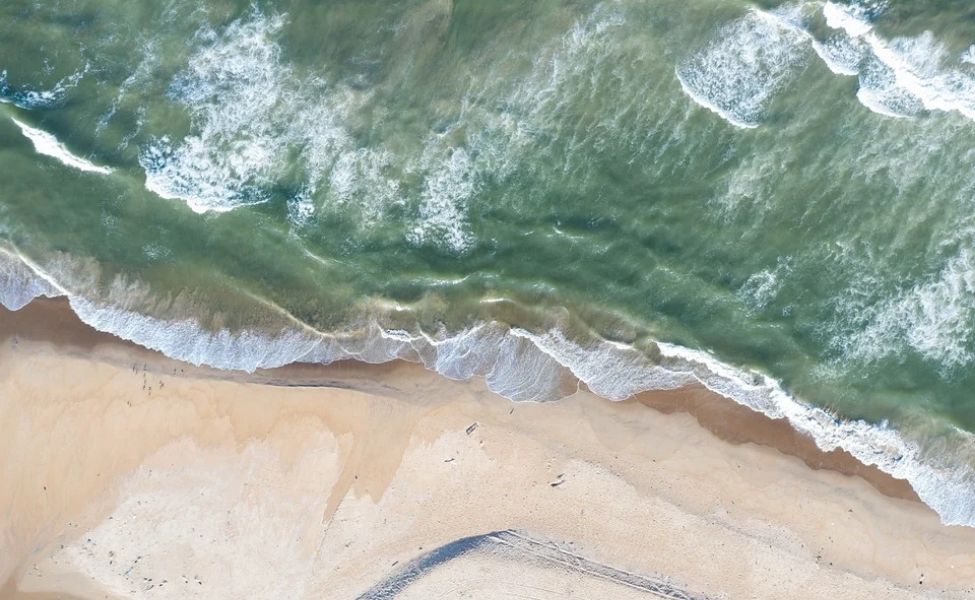 Goa in December: 5 Reasons you Should Travel Goa in December
Posted on By Blog Admin
Heading to Goa this festive season?
Well, you picked a great destination to join in the celebrations! Goa is synonymous with fun and relaxation and there is no better time to visit Goa than the month of December. From beaches to sunbathing to loud and lavish parties, Goa in December has it all. And there's Christmas and New Year, do I need to say more?
From cool beach parties to lavish evenings at resorts, sparkling nightclubs, and casinos, is the time you experience a slice of luxury holidays to Goa. December nights in Goa are the best time to party, so indulge yourself in many different activities to explore the destination in the best possible manner.
How to reach Goa?
Goa is well connected with all major Indian cities. It's a short flight from Mumbai.
Visa Information
International travelers can apply for visa through https://indianvisaonline.gov.in/
You need to upload the documents along with the application form on the official website and the e-Visa would be delivered on your e-mail in around 96 hours. The payment can be electronically made via debit/credit card. e-Tourist Visa fee is around 35 pounds or $43 or 39 Euros per person excluding interchange charges for debit/credit cards. The e-Visa is valid from the date of arrival and cannot be extended.
For further queries, you can get in touch with us.
Things to do in Goa in December
Sunbathing- Goa and beach are synonymous to each other. Soak up the sun on these palm-fringed beaches and enjoy swimming in the sea. Some of the best beaches in Goa are Baga, Candolim, Vagator, Colva and Palolem etc.
Christmas Celebrations- Goa looks the most beautiful during Christmas. Streets and beaches are decorated with strings of lights, stars, ribbons and Christmas trees making it the most delightful time of the year. At Christmas Eve, you can visit the Churches, have cakes and pudding at the bakeries and have sumptuous Christmas dinner savouring the favourite Goan delicacies.
New Year Parties- Goa hosts the most vibrant and happening New Year parties. Almost all the beaches have their own celebration, but Anjuna Beach being one of the best places to throw the most awesome party in Goa with fireworks, super enthusiast crowd, live music, ambiance and delicious food.
Nightlife- Goa offers the best pubs, clubs and beach shacks. You can experience nightlife at Baga Beach, Calangute Beach and Arpora Beach which offers party scenes with electrifying beats, music, food and free booze hours. You can go party all night at some of the best clubs like Tito's Club & Britto's Bar and Restaurant, Club Cubana, Club Antoos, LPK and SinQ etc.
Casinos- Witness the lavishness on huge boats and ships docked in River Mandovi where you can try your luck at the casinos. The casinos receive maximum crowd in the month of December. You can enjoy unlimited drinks and food offered by the casinos till you play. It can be one of the best experiences to try in Goa. The most popular casinos include Casino Paradise, Casino Pride, Deltin Royale and Deltin Jaqk.
Saturday Night Markets- If you want to enjoy shopping late at night, you can head to Saturday Night Markets, like the Aguada Market or Arpora where you can purchase the best and cheap things from dresses to bags and more. The market sets up in the evening around 7 and goes on till dusk in the morning.
Night Cruise- Night Cruises are one of the most popular activities among international tourists. Experience the splendor of the Goan landscape at night on the Mandovi River cruise, see wildlife and bird activity on the shores of the river and enjoy dinner on a private boat whilst gliding through the placid river.
Goan Delicacies-Whether you are into sea-food, cakes and pastries or just food, all and sundry, Goa has delicacies no other place can offer and you won't complain! A visit to Goa in December is incomplete without being mesmerized by its scintillating buffet of seafood. Some of the must-try delicacies in December in Goa are roast turkey, pork sorpotel, plum cakes, stuffed chicken and a variety of grilled seafood.
Exclusive Experiences for your Goa Vacation in December
Sunburn Music Festival- Time to get up and shake a leg! Goa's biggest electronic music festival is sure to be an absolute party with a great line up of international artists. With International DJs, foot-tapping music, dance, food and fun, Sunburn's been the crux of December tourism in Goa since its inception!
Vh1's Supersonic Goa Festival-If you are planning to party till your heart's content, then this is the place to be! Paul Van Dyk, The Chainsmokers, Maya Jane Cole, Calyx and Teebee, and so many more, Goa gets loaded with music every year in December. If you love music, you have got to be here. It is held on the Candolim Beach.
Silent Noise Party-One of the coolest things to do in Goa in December is attending the silent noise party in Palolem, Goa. The headphones keep you grooving all night long, without disturbing anyone around. So, party as much as you want with being conscious of the environment and people around. It is a unique experience to party, nevertheless.
Luxurious Beach Resorts to Stay in December in Goa
The vast stretch of famous Goan beaches and the lavish parties hosted by exotic resorts comes to mind when we think of vacation to Goa in December. While there's absolutely more to this place like digging in the kalamari delights at the beach cafes and more.
The best Resorts to stay in December in Goa are:
Pousada Tauma- A 5 star property, Pousada Tauma is among the finest luxury beach resorts of Goa. It is a theme based resort that offers a lavish holiday experience with its wonderful ambiance, excellent decor, and finger-licking food. Copper Bowl restaurant, Pousanda Beach sea front restaurant, the relaxing pool and the beautiful beach view are some of the specialties of this place.
Prices start from INR 21,000 per night.
Taj Exotica- Taj Exotica lies on a private beach overlooking the Arabian Sea. Lush gardens, flower patios, old-world architecture and large banquet halls all greet you here.
Prices start from INR 14,000 per night.
Park Hyatt Goa Resort and Spa- Taj Exotica lies on a private beach overlooking the Arabian Sea. It comprises of lush gardens, flower patios, old-world architecture and large banquet halls.
Prices start from INR 9,300 per night.
Holiday Inn Resort-The Holiday Inn Resort offers stunning views of the sea and the beach. It is close to the Arabian Sea, known for its huge resort area with equally luxurious rooms and class of the art facilities. It offers exclusive Thai spa and relaxing aroma massage, beach-side candlelit private dining and Beach Grill dining. Prices start from INR 8,000 per night.
Best Restaurants to Dine in December in Goa
Plenty of places in Goa host special Christmas dinner buffets where you can come and dine on exquisite Goan delicacies to your heart's content. In most places, the dinner arrangement is usually accompanied with live performances, music, and other ceremonies.
The best restaurants to dine in are:
S.E.A- This restaurant offers the best dishes of South-East Asia. Some of the best dishes that they offer are panang pork curry, chilli crab, prawn spring rolls and black pepper mutton. The menu also has an innovative list of cocktails like Vitamin S.E.A, tequila with mango pickle and cactus alert etc.
The Awadh House- An authentic Lucknowi restaurant with royal experience you must surely try out the tender kebabs and fragrant biryani.
Café Mira- It is not uncommon for vegetarians to feel left out in Goa. This café is perfect if they are looking for a vegetarian thali or some tangy chaat.
Ping's Orient Café- This Vietnamese beer garden cafe should definitely be on your list if you're looking for some delicious Asian street food and craft beers. The menu features Asian favorites like miso soup and raw mango salad, as well as bar snacks like wasabi shrimp and tofu bao.
Tips when traveling to Goa
Currency- The currency of India is Indian Rupee (INR). It is preferable to carry currency with you.
Transport-There is multiple options like rent a bike or car, take a bus, ride a ferry, or opt for a motorcycle taxi- a unique mode of transport. You can also take auto rickshaws or cabs.
Mobile network and SIM card- The major mobile service providers are Airtel and Vodafone.
Power plugs- You need power plugs and socket of C and D type.
Safety- Goa remains essentially a safe destination for travelers. So long as you adhere to a few basic and common-sense safety precautions, you should stay safe and secure in Goa.