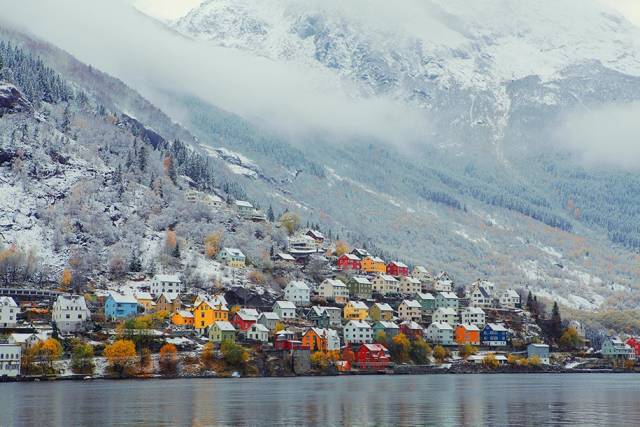 Top Five Things To Try On A Holiday To Scandinavia
Posted on By Blog Admin
Still in a dilemma where to travel next? Here's some food for thought. Head to Scandinavia this holiday season, and you will never be able to forget the beauty of Nordic countries, The beauty of Scandinavia with its picturesque cities, lakes and forests, and glacierscatering to the tastes of all kinds of travelers!
Now that we have inspired you for a Scandinavian vacation, let us guide you with a few tips on the five most important things to try on a Scandinavian vacation. You don't just travel all the way up north to experience the cities, but also to explore nature, landscapes, art and history of these countries.
Norway: Witness the Aurora Borealis


The Aurora Borealis, or what we popularly call as the Northern Lights, are unquestionably one of the best attractions of Scandinavia, and Tromso in Norway is perhaps the finest place to watch this. Polar Regions are the only places where you can witness this phenomenal display of natural light. This extraordinary show of coloured flames in the sky will transform your idea of nature and its mysteries forever.


Denmark: Visit the Great Castles and Walk through the Royal Garden in Copenhagen
Denmark has a history of being one of the oldest monarchies in the world, and this legacy is well-preserved in its large array of fine castles, old manor houses, and exotic gardens, lovingly preserving the legends of Danish royalty.
The wonderful Royal Gardens near Copenhagen showcases the influence of French designs on Danish architecture, and provides an aura of tranquility

Denmark: Experience the Legoland in Billund


If you are in Denmark, and particularly if you are visiting with family and kids, a visit to Denmark's most famous amusement park, The Legoland, is a must. With more than 60 million Lego bricks conjuring up a fantastic world of imagination, as well as various rides for all age groups, this place promises to provide fun and action for all age groups. Whatever you see around in this place – cars, boats, trains, building — everything is built from Lego blocks in incredible detail.




Norway and Iceland: Go Whale Watching


We have all watched dolphins in seas and water parks. How about some whale watching? Whale safari is extremely popular among tourists in Norway and Iceland.And if you are adventurous enough, you can also enroll for special safaris where you can swim with the whales.
Sweden: Tour through Stockholm


Stockholm rates as one of the finest attractions in Scandinavia, so a Scandinavian vacation will be incomplete without a tour of this capital city. A walk down Stockholm will offer you with interesting sights and sounds, particularly that of the famous Swedish music and open-air orchestra recitations.
Scandinavian public transport system is well connected, with boats and trains skirting along the region offering mesmerizing scenic views. So pack your bags right away and brace yourself for an unforgettable vacation.