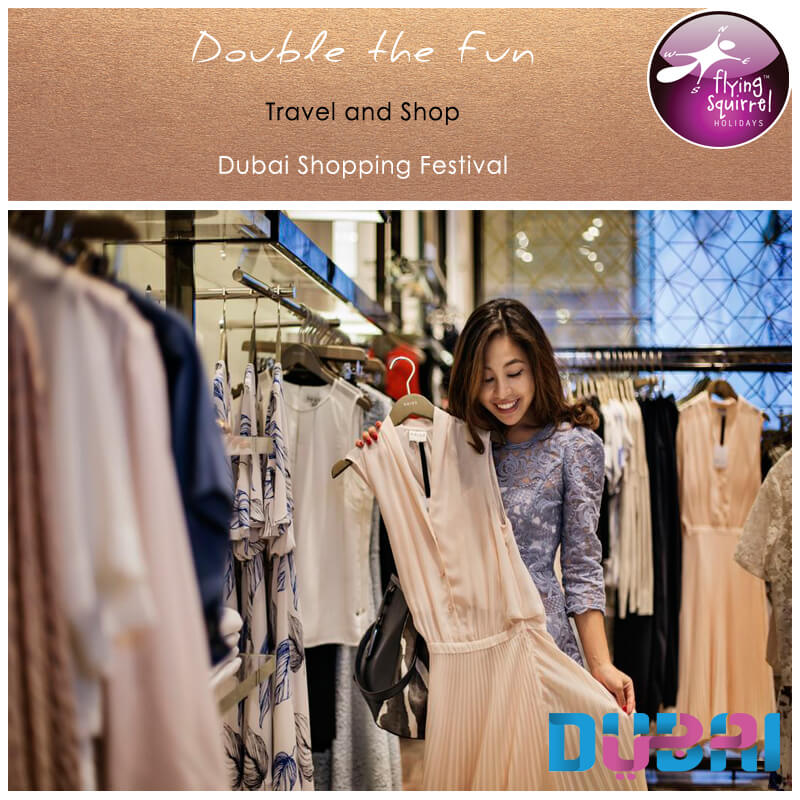 Shoppers' Paradise, Dubai – The Shopping Festival 2019, City Of Gold & More
Posted on By Blog Admin
As a popular international shopping destination across the globe, Dubai is all set to welcome tourists and residents to its biggest annual shopping event, the Dubai Shopping Festival in December. According to a latest report by CBRE, published in May 2018, Dubai beats London as a shopping destination favored by engaged shoppers worldwide. In recent times, a number of new brands have entered Dubai's retail space. The emirate is dotted with lavish shopping malls, with the world's largest one, The Dubai Mall, being the most popular as also the Mall of the emirates.
What began as a local shopping event in Dubai has now turned into a celebration attracting travelers from every nook and corner of the world. DSF 2018-2019 promises a lot of entertainment programmes and events for visitors, and also marks the 10th birthday celebration of the Dubai Mall.
This retail bonanza will kick off from December 26 to January 26. Now in its 24th edition, the month-long shopping festival comes with huge sales, deals and discounts. You'll be able to bag bargains from more than 700 brands across 3200 outlets. From ultra-modern shopping centres to the more traditional Arabic souks, this is a city bursting with designer goodies, Middle Eastern handicrafts and more. If you are fascinated by the traditional world of silks, spices and Arabian Nights, take a walk down to the old souks. Nestled along the banks of Dubai Creek, these traditional markets still retain much of their original charm. The gold and spice souks are in Deira, and you can hop on to a traditional water boat or abra and cross over to the gold and spice souqs.
Along with the Dubai Shopping Festival, the city also celebrates handicraft from all over the world at the 'Global Village'. The "global" element refers to its 38 pavilions, each representing a different country. Venture into one and you'll find fashion, food, crafts and cultural displays that typify that nation.
And, if are keen to bring back souvenirs for the loved ones, treat them with the special camel milk chocolates or the finest dates (dry fruits), you will find it here. Try bringing home some spices as well. Those Persian rugs and carpets will enhance the beauty of your home too! And, a bottle of perfumed Arabic oil.
With flexible Dubai tourist visa options, you can easily travel to Dubai to be part of this astounding shopping festival. Get in touch with our holiday experts to design the perfect itinerary suiting your travel plans using Dubai tour package from india.
Call us at +91-33-4052-5777.