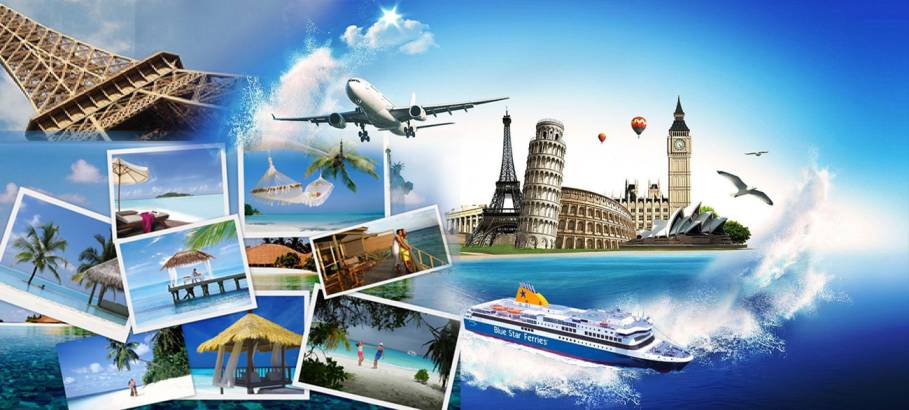 Pack Your Bags & Head For
Posted on By Blog Admin
As summer approaches in full spirit, it is time to leave work behind and head for a holiday to the known and not so known parts of the world. Here are some popular and unique options. Check it out!
Soak In the sun at Maldives and Mauritius



These two island nations, Maldives and Mauritius, have pristine coastlines, reefs, corals, lagoons and an untouched underwater world. Their capital city of Male and Port Louis have the perfect mix of local and global to attract travelers. Enjoy the virgin beaches and relax in the many spas that will spoil you with varied treatments for the mind and body. And what's more, you do not have to apply for a visa to visit these places. It's visa on arrival for Indians.


Get heady with history in Greece and Turkey



If you're interested in classical history, you've got to visit both Turkey and Greece, because the glories of ancient Greece and Rome are spread across both countries.



They were both part of the Ottoman Empire and they share a common history. The old neighbourhoods, the classical buildings, the cobbled roads and the old bazaars and souqs will transport you to another era.
Russia Roulette



If you want a Tzar-like holiday, travel to Moscow and Saint Petersburg in Russia. Or better still go on a trans-Siberian railway expedition. Steeped in history and culture, have a time of your life exploring Moscow. Visit the Red Square and Kremlin, and the St. Vasiliy Cathedral, which was ordered by Ivan the Terrible to mark the 1552 capture of Kazan from Mongol forces. Go shopping at Gum – Moscow's "State Department Store" that takes up almost the entire eastern side of Red Square and take some time out to enjoy the most famous Russian Theater – Bolshoi. In Saint Petersburg explore the riches of Catherine the great.
Cultural Sri Lanka and Myanmar



The binding point of Sri Lanka and Myanmar is their religion which is Theravada Buddhism. The island nation Sri Lanka is the pearl of Indian Ocean with its sprawling beaches, rugged terrain and breathtaking natural beauty. Myanmar has its capital Yangon resplendent with lakes, parks and a bustling market place.


There is also the gilded Shwedagon Pagoda, containing Buddhist relics from the 6th century. Again a must visit for history lovers!
Coorg



Coorg in Karnataka is all about magnificent hills, aromatic coffee and rich spices. It is a beautiful hill station and is called 'Scotland of India' for its mesmerizing beauty and old world charm. Coorg has attractions like the Talakaveri, Bhagamandala, Nisargadhama, Abbey Falls, Dubare, Nagarahole National Park, Iruppu Falls, Tibetan Buddhist Golden Temple and other things. (Explain the attractions)
Heaven on Earth Is Leh Ladakh and Kashmir



There are enough reasons to call Kashmir the heaven on earth with its open lush greenery, snow covered mountains, the Dal Lake, Apple Orchards, Tulip Gardens and saffron fields. Travel just 101 km and you reach Leh, the capital of. Indulge in trekking, bike rides and visit Pangong Tso Lake, Khardungla Pass, Nubra Valley… well the list is endless. Nubra valley is well connected with Xinjiang (China) through Karakoram Pass.



Relax In the Tea Gardens Of North Bengal And Sikkim



North Bengal and Sikkim are famous for tea gardens, national parks and monastries. You will spend your time in the lap of nature with the hills, mountains, rivers and wildlife dotting your days. While North Bengal gives you a chance to taste tea and adventure, Sikkim will give you the chance to see the beautiful Kanchenjunga. The pine forests, meadows, Chhangu Lake, Rumtek monastery, and Nathu-la in Sikkim together make up a vacation which you will remember for lifetime.


Summers are gorgeous, explorations and expeditions are waiting to explode. The only thing you have to do is to come out of your zone and go explore the world.