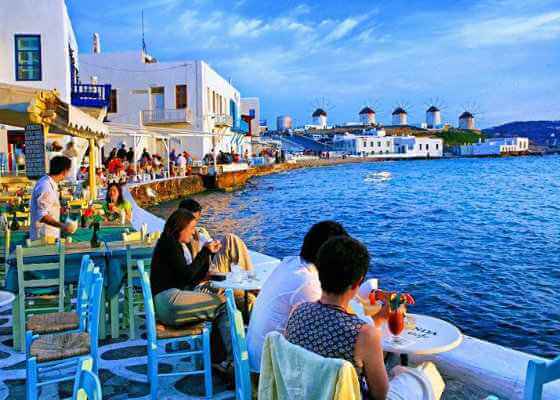 Key Travel Trends For 2019
Posted on By Blog Admin
The travel and tourism sector is a dynamic one and trends keep changing year on year. While last year solo travelling was the buzz, this year has witnessed some new and interesting shifts in the way people travel. For many travelers, holidays equate with wellness and rejuvenation, so taking a wellness holiday seems to be quite popular going sustainable while travelling, keeping in mind the bigger issue of caring for our planet. So let's look at some of the major travel trends this year.
A knack for conscious traveling: Sustainable tourism
There will be almost 1.8 billion people traveling around the world by 2030, which makes responsible planning and management imperative for the travel industry to survive as a whole. As travelers we have to be considerate of the communities and environment we visit, avoid contributing to the plastic problem in many countries of the world, reduce energy consumption, conserve water, educate yourself about people and places, respect cultural differences, be mindful of local customs and dress codes, do not eat endangered species and buy locally made souvenirs. From waste management to heritage preservation, sustainable and eco-friendly tourism reflects the mindfulness of people.
Technology dictating the choice of destinations
The Internet and mobile have changed the way we travel. Augmented reality (AR) or virtual reality (VR) have entered the travel world, and they offer huge possibilities for us – imagine being able to see the cabin on a cruise ship before you travel or being transported to the Great Wall of China. Today, it's possible to "teleport" ourselves to the most remote corners of the globe without getting off the couch. The Everest VR app lets us see the top of the world without having to climb to the top. Hotels are also offering clients special apps that lets them interact with the room's thermostat or control the television in the room. Virtual assistants like Siri and Alexa can tell you the weather in any city, turn the radio on, and tell you distances between places.
The prime pick of wellness holidays
Interestingly, wellness tourism accounts for about 639 billion dollar industry on the global scene today, and this is growing extremely fast! People have taken up traveling as a means to relieve stress, boost well-being and fight mental or physical ailments. Thus, food menus tailored with healthy options in restaurants all over the globe along with yoga and spa centered holidays are definitely in focus.
Take the road less traveled
More and more travel enthusiasts are opting for offbeat locations all around the world. Be it booking an undersea hotel, or a cave resort or an igloo hotel in Scandinavia to watch the beauty of the northern lights, travel junkies are trying their best to do something different and unique, and set new trends for contemporary travelers.
So, whether you plan a Europe tour package from India, or any other specially customized trips through a travel agency like Flying Squirrel Holidays, keep in mind the travel trends to make the most of your trip! Good luck!