List of Countries Indian can Travel Without Passport and Visa in 2022
Posted on By Blog Admin
Worried about Visas and Passports before you travel outside India?
Indian Nationals can travel to countries like Nepal and Bhutan without a passport and visa!
A government-issued photo ID will let you gain entry to these countries. Also, individuals below the age of 15 and above the age of 65 can carry their Aadhaar cards to enter the countries Indians can travel without passport and visa.

Enjoy the strength of the Indian Passport by getting access to many countries worldwide without prior visa approval
As an Indian passport holder you can travel to as many as 58 travel destinations worldwide without prior visa approval. This long list of places Indians can visit without visa includes beautiful countries such as: Maldives, Mauritius, Sri Lanka, Thailand, Macao, Bhutan, Cambodia, Nepal, Kenya, Myanmar, Qatar, Uganda, Iran, Seychelles and Zimbabwe.
List of Countries Indian can Travel without Passport and Visa – Nepal and Bhutan
Travel to Nepal without a Passport
The enchanting country of Nepal is on the list of countries Indians can travel to without passport. Indians who wish to enjoy Nepal tour packages from India can easily travel to Nepal without a visa. They just need to have either a valid passport, a photo ID card issued by the government of India, or an election ID card issued by the Election Commission of India.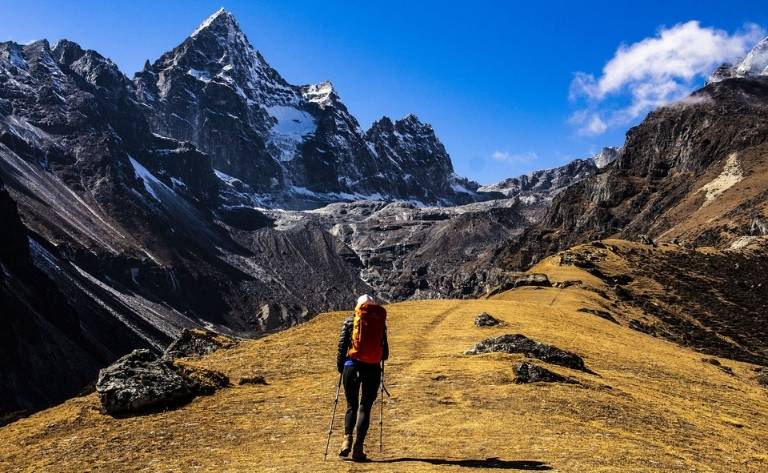 The diversity of attractions found in Nepal is surprising. It is a country where people from all around the world visit hoping to find a spiritual awakening or to rediscover themselves. The land of the highest mountain peak in the entire world, Mount Everest, Nepal can be an adventure for adrenaline seekers.
The culturally rich heritage and the many places of worship for Buddhists make a visit to this country a truly life-changing experience.
Top Places to Visit in Nepal
The capital city of Kathmandu is dotted with many sacred as well as historic places and is a must-visit in Nepal. The Chitwan National Park offers its visitors a reflection of the kind of wildlife found in the country and must be on the bucket list of wildlife enthusiasts.
Trekkers and adrenaline junkies will find a plethora of treks across the country of Nepal, the foremost of them being the Everest, Annapurna and Langtang regions. Pokhara is a hotspot in Nepal for trekkers.
The Best Time to Visit Nepal
The best time to travel to Nepal is between the months of October and December. In this period the country offers clear blue skies and magnificent views of the Himalayas. Until the month of April, the weather remains dry, with varying temperature conditions in different regions.
Travel to Bhutan without a Passport
Indians travelling to Bhutan need to carry either their passport, or a voter identity card, issued by the Election Commission of India. Indian citizens do not require a visa to travel to this neighbouring country but only need to produce a valid photo identification card to gain an entry.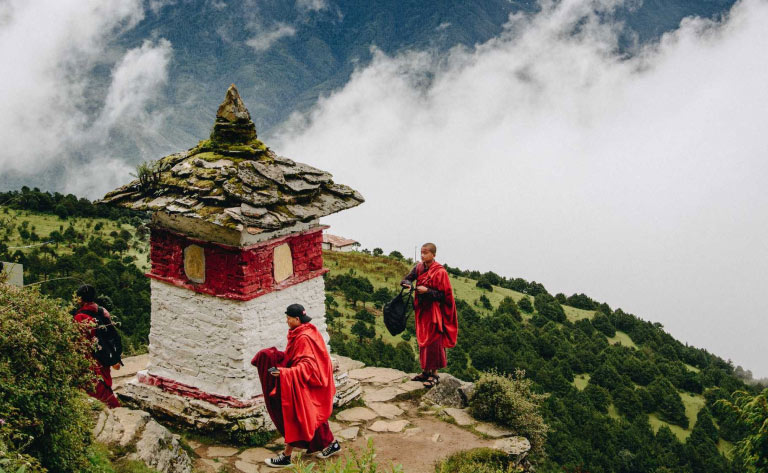 To travel to Bhutan, you only need to take a small step outside your country to explore this gorgeous nation. You will experience a holiday away from all the noise and rush with the magnificent nature surrounding you in this country. 72% of Bhutan is covered in forests that make it not only a carbon-neutral country but the world's only carbon-negative country.
Top Places to Visit in Bhutan
The mystical country of Bhutan is a land where traditional Buddhist culture is beautifully reflected, known as the last Shangri La. It is an ideal destination for family vacations, honeymoon tours, and even for adventures with friends. The capital city of Thimpu lies nestled in the higher ranges of the Himalayan Mountains offering spectacular views of the surrounding greenery and the Raidak River.
The entire region is dotted by majestic fortresses and dzongs and monasteries that can leave its beholder in utter awe of the country's rich history. Other places in Bhutan that beckon to you to be explored include numerous temples, monuments, and museums like Bondey Lhakhang, Khangkhu Lhakhang, Tago Lhakhang, Druk Choeding, and the National Museum.
Paro is a historic town in Bhutan characterized by its peaceful atmosphere, best explored on foot. Other must-see places for tourists in Bhutan include places like Punakha, Trongsa, Jakar, Phobjikha, Wangdue Phodrand in central Bhutan, the Jigme Dorji National Park which is one of the top destinations in Asia for spotting wildlife, and so many others.
Best Time to Travel to Bhutan
The best time to visit Bhutan is between the months of October to December because the weather remains uniformly pleasant in the various regions of the country. The clear sunny skies with the crisp air with a tint of chill surrounding you make your visit a beautiful experience.
What's more, there is a long list of countries where Indians can travel without passport and visa wide open for you to explore! Read on to learn more.
What is Visa on Arrival?
The visa-on-arrival facility is offered to travellers from India to certain travel destinations across the world to get a visa or entry permit while entering the host country. You can visit these countries without applying for a visa beforehand.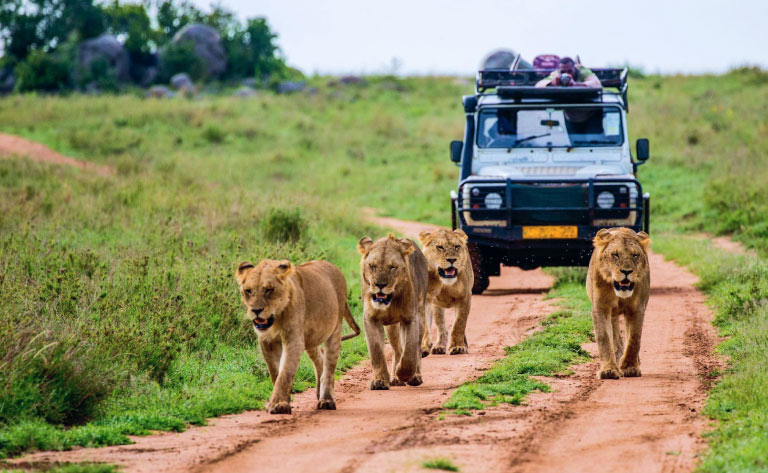 It is to be noted that while most of these countries allow visa free or visa on arrival for Indian passport holders, some particular countries may ask for a permit, e-Visa, and invitation letter and so on for your entry.
List of Countries Indians can Travel Without a Visa
What is the Difference between Visa-free Entry and Visa-free Arrival?
There are certain countries Indians don't need visa to travel to. Now, there may be some confusion in your mind about the terms visa-free entry and visa-free arrival.
Put simply, visa free entry to a country lets one travel to a foreign country without a visa, only carrying identification documents will suffice. In the case of visa-free arrival, one can get the visa on arrival at the entry port of the host country instead of having to go through the visa application process prior to travelling.
Which Countries Offer Visa-on-arrival for Indian Nationals?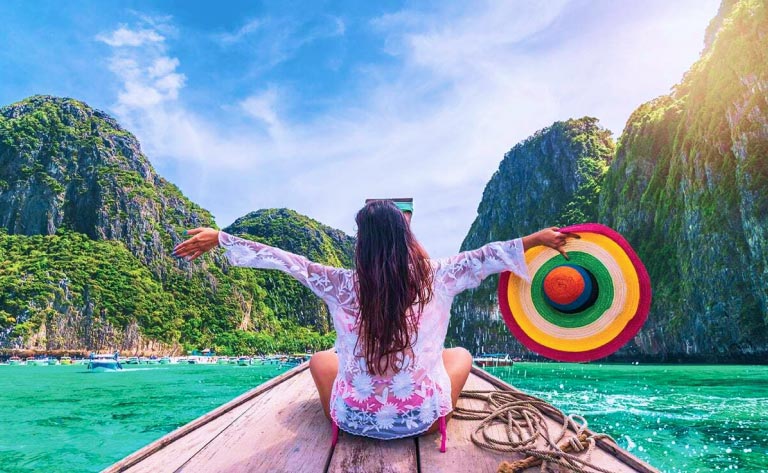 The one thing that greatly confuses us when it comes to international traveling is the visa requirements. But now, even that is taken care of with Flying Squirrel Holidays.
Now, one of the top 10 travel agencies in Kolkata, Flying Squirrel Holidays offer comprehensive visa consultancy services to help you get on your way to exploring the world. Applying for a tourist visa has never been easier. Get in touch with our team of experts on visas for students, work, business, and more.
Save time with visa consultancy services.
Get your visa on the spot – no queues, no paperwork.
We offer easy visa facilitation services, all over the world.
We will take care of all the details of the kind of visa or other documents you will need, to travel. Why dally?
Make your pick from the list of countries Indians can travel without passport and visa. Countries where Indian don't need visas to travel to, or countries that offer you visa facilities after your arrival.
The World is now your oyster, set off on your own adventure.