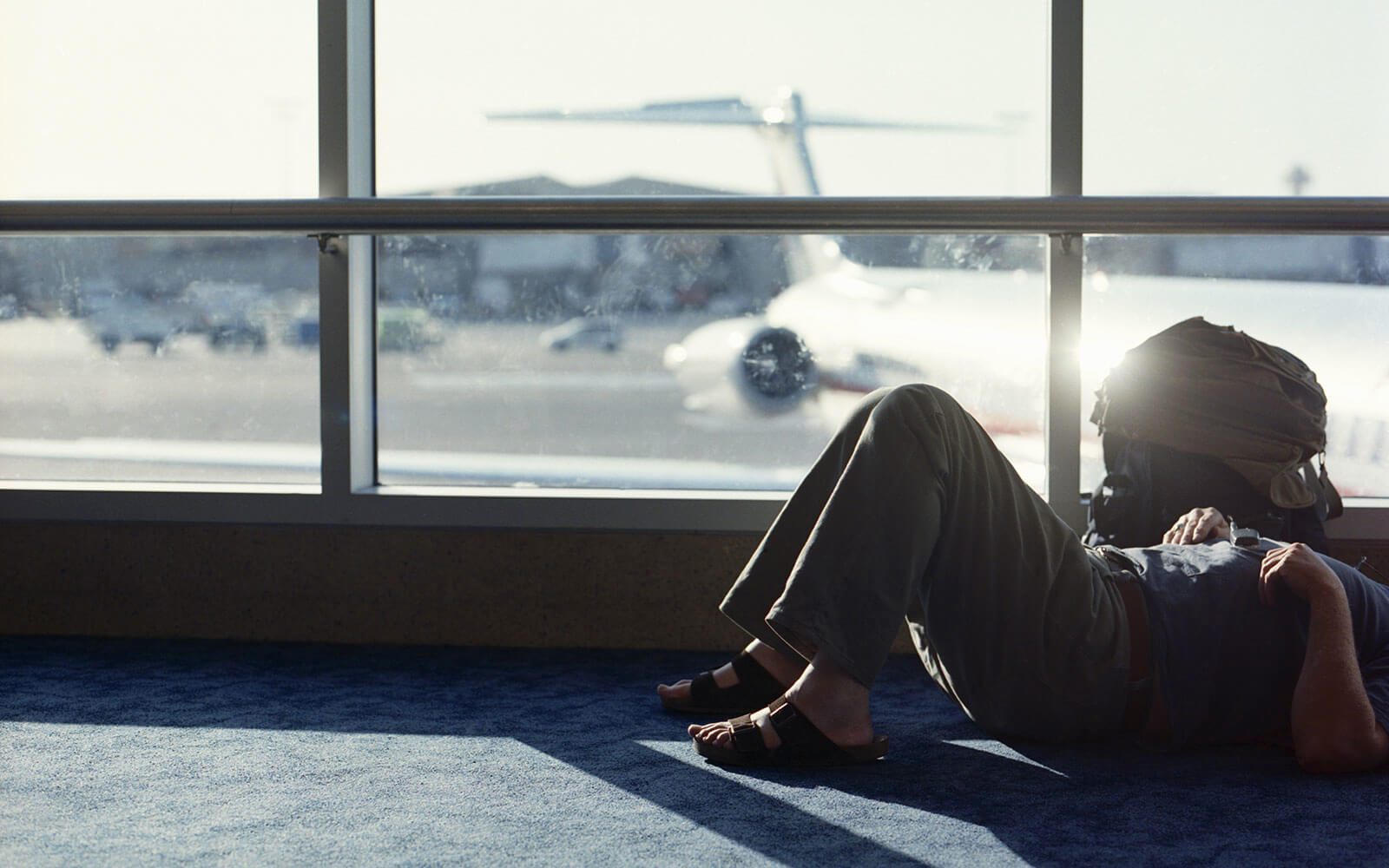 Don't Lag Behind
Posted on By Blog Admin
If your body clock goes for a six when you arrive at a new destination, then it is jet lag you need to take care of. A little bit of careful planning and some right attitude will get you going
Imagine braving a 22-hour flight to travel from India to the United States. You will be crossing several time zones to finally reach your destination. In the excitement of making it to a new country, you might have completely ignored the fact that you could be a victim of jet lag.


You will end up feeling terrible for the first four to five days, feeling sleepy, irritated and dehydrated and completely disoriented. Also known as Time Zone Change Syndrome, jet lag is a combination of fatigue and other symptoms caused by travelling abruptly across different time zones. Simply put it is what happens when you land in Europe and your watch says 7am, but your body says 1am. People experiencing jet lag can also experience a loss of appetite, insomnia and mood swings.
It is often noted by frequent flyers that it makes a difference which direction you are travelling. The body clock is less confused if you are travelling westward, since the west "prolongs" the body clock's experience of its normal day-night cycle. Travelling eastwards, however, runs in direct opposition to the body clock and can create more confusion.
Jet lag can also be dealt with even before you travel. Some of the other things that you need to practice while travelling are as follows:
Stay hydrated, and avoid alcohol: Drink as much water as you can. The re-circulated air in the plane can dry you out, so remain hydrated. Avoid alcohol as it will be dehydrate you even further.



Try to sleep as much as possible: After you have settled in, try to get some sleep. Ignore the film channels, and don't even bother to wait for the food to arrive. Even if you can manage a catnap, it will help you fight jet lag. Wear ear plugs and an eye mask, and maximize the comfort with a pillow supporting your neck and head.
Don't overeat: When you're travelling, make sure you are choosy about what you eat. Overeating can cause uneasiness as the low air pressure in the cabin can make your stomach bloat and can cause discomfort and the inability to rest on the plane.



Walk from time to time: Besides rest-room breaks, get out of your seat, do some simple stretches and move around whenever you are allowed to. Not only will this increase your blood circulation, it will help you to rest better when you are back at your seat.
Don't sleep when you arrive: You will certainly feel tired after travelling for hours altogether, and the temptation to take a quick nap will be strong. But if it's not the local time to hit the bed, then fight it out, even if you look like a zombie moving around. The only way to reset the body clock is to force it into a new time zone. After two or three days in your new habitat, make your own routine, but just after you land keep your eyes open and make it through each day to the end. The best advise is simply to get acclimatized to the local time as quickly as possible. So if you arrive at your destination at noon local time, but 6am your time, eat lunch and not breakfast.



Expose yourself to sunlight: When you arrive expose yourself to daylight and if this is not possible any bright light can help reset your body clock. Light therapy, either in the form of cabin light or a light-emitting visor can also help combat jet lag.
In the end, remember to give yourself some time before you head off for an all important meeting, presentation or celebration in a completely new city. Having some time in hand will relax you, and as a result you will not feel irritable and disoriented. So next time you feel jet lagged, try and keep a positive attitude and try these steps. Rest assured, you'll be able to sail through no matter how many time zones you have to cross.