Top 5 Spiritual Retreats In India
Posted on By Blog Admin
India is known all over the world as the birthplace of Yoga, a place for spiritual rejuvenation, a place where you can reconnect with your soul. There are various ways travellers can find their spiritual connection in India – through yoga, meditation, introspection, and working with the great masters while on the road to spirituality.
More and more people are turning towards spiritual healing centres, in a bid to move away from the stress of life. A well organised spiritual healing retreat can transform a stressed mind to a confident personality. In this blog, we will talk about the best spiritual retreats in India.
Facts about Spiritual Retreats, India
Yoga and Ayurveda were born in India and now their benefits are enjoyed the world over. A visit to the spiritual retreats in India is a life-changing experience, with holistic detoxification of mind and spirit through yoga and meditation. The anti-stress programmes offered by the healing retreats in India attract tourists from each country of the world.
Where to spend time in India for a spiritual retreat during winter?
These are the places to visit during winter in India that can help you as you go on a journey of inner peace.
Yoga Vidya, Karnataka
Sri Aurobindo Ashram in Pondicherry
Lotus of the Desert Retreat, Rajasthan
SatvikSadan, Bhimtal, Uttarakhand
Chakra Activation and Balancing Retreat, Manali
Blue Mango Retreats, Spiti Valley, Himachal Pradesh
Shreyas Retreat, Bangalore
Which are some of the economical yoga retreats in India?
The affordable yoga retreats in India are:
Purple Valley Yoga Retreat, Goa
RishikulYogshala Retreat, Rishikesh
Swan Yoga Retreat, Goa
Santhi Yoga Retreat, Kerala
Bamboo Beach Retreat, Goa
Ayuryoga Eco Ashram, Karnataka
Are there any spiritual retreats in North India?
There are some of the best retreats in North India where you can gain both physical and psychological benefits of yoga. Check them out!
Amatra by the Ganges, Haridwar, Uttarakhand
Ananda in the Himalayas, Garhwal, Uttarakhand
Neemrana Fort Palace, Neemrana, Rajasthan
Windflower Hall, Shimla, Himachal Pradesh
The Terraces, Garhwal, Uttarakhand
Heritage Village Resort & Spa, Gurugram, Haryana
Best Spiritual Retreats, India
Tushita Meditation Centre, Himachal Pradesh
Shreyas Retreat, Bengaluru
Isha Foundation's Ashrama and Yoga Centre, Coimbatore
1. Tushita Meditation Centre, Himachal Pradesh
This is a centre for Buddhist learning (Mahayana Buddhism). The Tushita Meditation centre aims at providing a friendly environment to all, irrespective of backgrounds or religion, amid nature.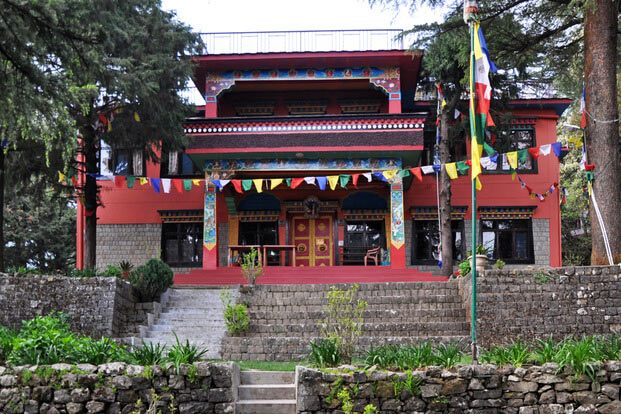 How to Reach
Take a direct flight from Delhi to Dharmshala. From there drive to Tushita in about an hour.
By train, you can reach Pathankot or Chakki Bank station, from where you can travel to McLeod Ganj towards Tushita Meditation Centre
Programme/Courses
Currently, Tushita's Personal Retreat facility being limited is only available for experienced meditators.
This is combined of meditations, visualisation and prayers
The review session is of His Holiness is held after Shri Dalai Lama teaches at his temple
Inclusions
Accommodation (only for group retreats, participants of residential courses and experienced meditator on strict solo retreats)
An extensive library with over 4000 books given as a loan. Items for sale from the library include books, DVD's, CD'S, thankas, prayer beads, posters, cards and transcripts
Movie screening sessions or documentary featuring sessions for 60 to 90 minutes, Monday to Friday at 2 PM
Shops for purchasing daily essentials like toiletries, books, incense sticks, candles, snacks etc
3 healthy vegetarian meals each day
(For those willing to accept Mahayana Buddhism, they can safely consume the food at Tushita, since they are free from egg, meat, fish, garlic, onion and radish)
Price:
Available on request
2. Ananda in the Himalayas
Ananda lies in Uttarakhand, surrounded by abundant natural peace and positivity.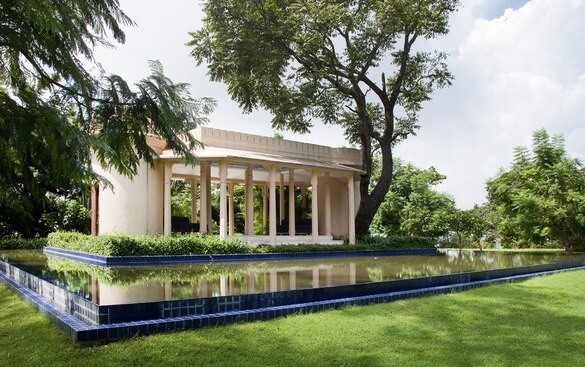 How to Reach
You have to take a flight to Dehradun from any airport in India. From there it almost a 45 minutes drive to Ananda in the Himalayas.
Programmes/Courses
The popular healing programmes offered by Ananda are as follows:
Body and Mind Detox
Body and mind detox programmes are 'Master Cleanse Programme' aiming at healing through uncluttering of your mind and spirit. The three courses under this program include Yogic Detox, Panchakarma and Holistic detox.
This 7 and 21 nights programme makes use of Yoga (Asanas)and Yogic breathing (Pranayama) for holistic healing of mind and body.
This is a 14 and 21 nights programme to completely heal mind and spirit through Ayurvedic treatment.
5, 7, 14 and 21 nights programme, this is Ananda's signature detoxification treatment. This includes the benefit of Ayurvedic therapy, diet, Yoga and meditation.
Stress Management
These programmes help to cleanse your mind and spirit through meditation, Yogasanas and Ayurveda Panchakarma treatment. Ananda has a special stress management program for those seeking holistic healing measures.
Stress Management Programme
This is a 5-14 nights programme, important for providing a positive and stress-free lifestyle to all.
Spiritual Growth
The benefits of spiritual healing include stress reduction, holistic healing and attaining a higher level of consciousness in life through Dhyana meditation technique and Yoga.
This is a 7-21 nights programme to harmonize and reach higher levels of consciousness through meditation retreat.
This is a 5-14 nights programme for complete self-healing through Yogasanas.
Inclusions
Daily Hydrotherapy sessions
Individual fitness and wellness consultation
Weekly Trek
Ananda Rejuvenation Spa Cuisine Meals
Price
Room rates start from INR 32,000/night
3. Blue Mango Retreat, Spiti Valley
The beautiful Blue Mango Retreat, in the heart of Tibet, is possibly the highest altitude retreat in India. With peaceful vibes surrounding the retreat, the planned spiritual programmes allow for perfect mental rejuvenation.

How to Reach
Take the flight from Chandigarh to Kullu. From Kullu airport at Bhuntar, it is a 5-hour drive, through Leh Highway.
Programmes/Courses
Blue Mango retreat offers a six-day spiritual and meditation retreat programme for rejuvenation and mental calmness.
This helps in coordinating body movements with music for enhancing mental peace and overall joviality.
Soul therapy helps in healing regression in the present life by connecting with the person's past life
This programme taps the positive energy of the moon to enhance one's spiritual side.
This therapy uses the benefit of Yogic postures for therapeutic healing.
Green therapy aims at becoming one with nature through meditating outdoors.
Tibetan Om Meditation Therapy
Through the chanting of powerful Om mantra, along with Tibetan meditation music, the aim of the program is attaining complete self-healing.
Inclusions:
Price
Available on request
4. Shreyas Retreat, Karnataka
Shreyas thrives on the Vedic attribute of Atithi Devo Bhava and hence they treat all clients with unparalleled care and concern. All those who come here, have gained success in detoxifying their lives from issues that arise in the materialistic world.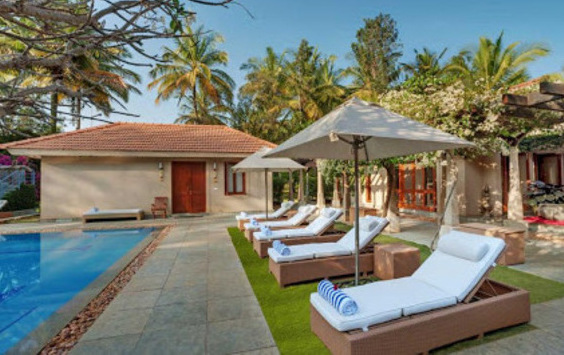 How to Reach
Shreyas Retreat is a 1-hour drive from the airport at the Garden City, Bengaluru.
Programme/Courses
Based on the traditional Hatha yoga and the Ashtanga Yoga, the Yoga Retreat programs aims at integrating
our mind, body and soul. Kriya Yoga sessions are held twice daily for all clients by incorporating beginner, intermediate and advanced levels. The package is for 3, 5, 7 and 14 nights.
Ayurveda was the most well-known ancient way to cure physical ailments. Shreyas uses the miracle of Ayurvedic packages to promote good health, healing and rejuvenation. The Ayurveda packages are for 5, 7, 10 and nights.
Panchakarma in Ayurveda referred to the vitals like Pitta, Kapha and Vatta. Based on the three stages-Purva Karma, Pradhana Karma and Paschat Karma to purify the human soul and restore physical vitality, at the Anaha Spa of Shreyas Retreat. The Panchakarma packages are for 14, 21and 28 nights.
Also called a 'Mouna Retreat', this is a 7 nights package specially aims to calm and cleanse the soul from within'.
This is a 3, 5, 7 and 14 nights package which well combines activities like yoga, pranayama, meditation, therapeutic spa, cooking, community exercises and bonding with nature.
Using Sattvic food to cleanse our system from the toxins that enter within, the 7 and 14 nights Detox packages are an enriching culinary retreat.
Inclusions
Yoga and Meditation rooms
Airport/station transfers available (at additional cost)
Price
Package prices are available on request
5. Isha Foundation's Ashram and Yoga Centre, Coimbatore
Located among the Vellagiri mountains in Coimbatore, Isha Foundation is a well-known centre to develop one's inner self. With a firm belief in the 4 major paths of Yoga, Isha Foundation has found the place of pride throughout the world.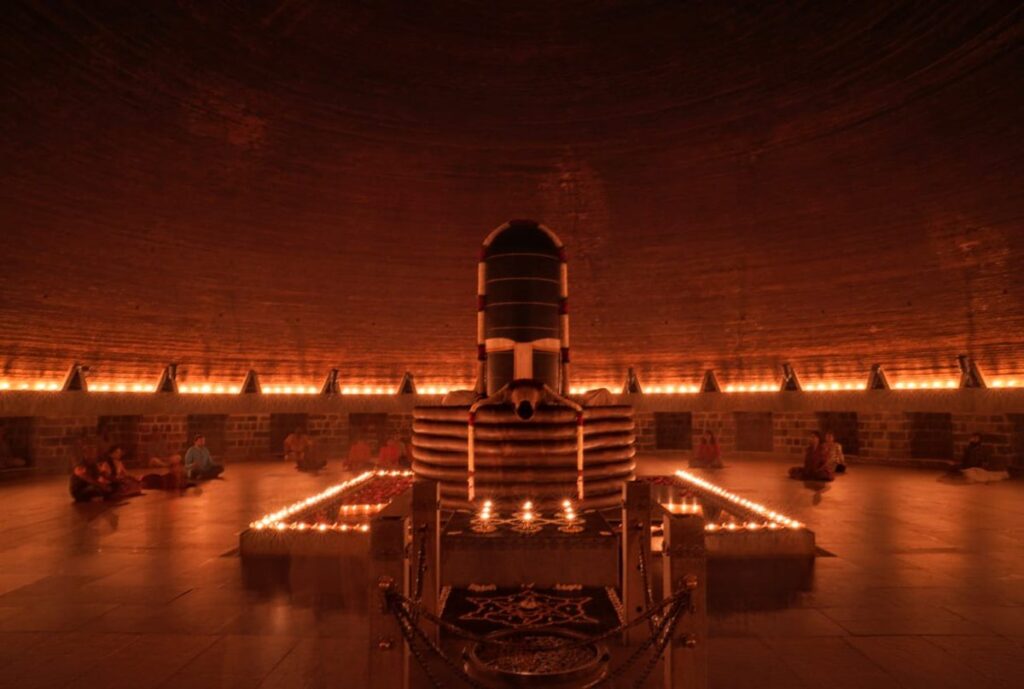 How to Reach
Take a cab from the prepaid counter at the airport to reach the Isha Foundation centre.
Programme/Course
Inner Engineering Retreat
This is an effective programme to develop extensive inner growth. The programme aims at channelling one's inner self through the medium of yoga.
Not merely a set of yoga postures, Hata Yoga cleanses out the physical and mental imbalances, thereby aligning the human body with the cosmic. The 5 specific yoga practices of the 21 days Hata Yoga Package are Angamardana, Suryakriya, BhutaSuddhi and Yogasanas
An 8-day residential programme for spending in complete silence, Samyama is a channel to connect with one's innermost self.
Inclusions
Price
All Package Prices are available on request
Checklist for Visiting Healing retreats in India
Warm clothing which can double up as a shawl (for hilly retreats)
A torch or flashlight ( for power cuts)
A non-ticking digital clock
Loose comfortable clothing which is not revealing
FAQ on Spiritual Retreats in India
1. What is the purpose of a spiritual retreat?
The spiritual exercises take place in a sacred spot, closer to nature, allowing us to leave any distractions behind and calm down the mind and body.
2. What is the difference between guided and personal retreat?
A personal retreat is for someone who wants to spend some quiet time in solitude through prayer or contemplation.
A guided retreat is when someone seeks a spiritual guide to lead them on the path towards salvation.
3. What are the spiritual activities to follow in a retreat?
Your spiritual activities may include the following:
Looking for a serene spiritual retreat that can help you de-stress?
Just get in touch with us at connect@flyingsquirrelholidays.com or call us at +91 3340525777 to book that much need break.