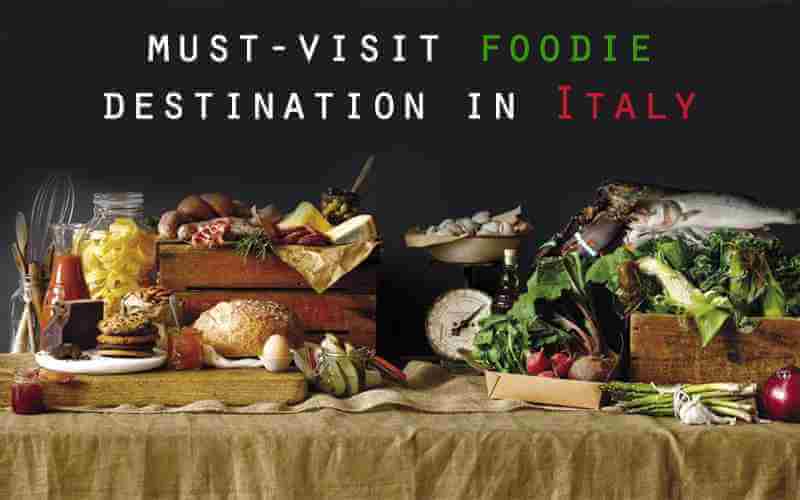 Best Places In Italy That Should Be In Every Food Lovers' List
Posted on By Blog Admin
There are many countries in this world that is known for its amazing food. Europe boasts of most number of countries that are gastronomically rich. Italy is one of the famous countries that is not only known for its beautiful locales but fashion, culture and food as well. No wonder a whopping number of 54.3 million people visit the country each year. You won't find all the best things in a one single place. To get the most delicious gelato, spaghetti or even Campari, you have to take a tour across the length and breadth of the country. All you need to do is contact one of the best tour and travel agency in Kolkata and browse through the European holidays packages. Meanwhile read on the blog below to know more about the must-visit foodie destination in the beautiful country.
Grab spaghetti in Rome
Rome is one of the best places to visit in Italy, not only for its history or culture but also for its food. Once you land up in the city, make sure to get your hands on a big bowl of Carbonara. It's made with fresh eggs, hard cheese of two different types, guanciale (pancetta) and a sprinkle of pepper. This is the best comfort meal you can have after visiting the locales like colosseum, Piazza Navona, etc.
Gorge on Tiramisu in Venice
Venice was built out of a marshy outcrop and the floating city is also helmed as one of the beautiful cities on earth. Venice is also known for its sweet food delights. A dessert destination for all the people with a sweet-tooth, the Veneto Region Pudding is a must-have especially after a hearty meal. You can have it as a breakfast guilty pleasure as well. Tiramisu is what should be on your must-have list. It is made with savoiardi, egg yolks, mascarpone and a little cocoa and strong espresso.
Sip on limoncello at the Amalfi coast
A local tipple that is quite peculiar to Amalfi is Limoncello. Made with local fruits , it not only tastes good but smells fresh as well. The Amalfi coast in itself is a pretty stunning destination. With dramatic cliff-top villages overlooking the Mediterranean to mountains with acres of lemon trees, you know what we're talking about.
Gorge on bistecca alla Fiorentina in Florence
This meal is huge and hearty and no wonder a steak lover's dream meal . The steak is usually served with pink on the inside but if you don't prefer that, you can customize the meal according to your preference. After having such a big meat feast , you can stroll around the city of Florence and admire the architecture and make some friends with the locals.
The best time to visit Italy is in spring and fall. The transitional weather is perfect to witness and experience what the country has in store for you. Hence, get in touch with an agency popular for best tours and travels in Kolkata. Book your tickets as earliest as possible to get the best deals and enjoy your food-loaded vacay!