Best Andaman Cruise From Kolkata
Posted on By Blog Admin
If you have a cool refreshing holiday in mind, then the Andaman Islands are a paradise in waiting. With blue skies, coral reefs, and world-class beaches laden with coconut trees, this place takes you away from the daily grind with zero traffic rush. You might instead find swimming elephants, ferries, and fishing vessels that add to the natural charm of this wonderful destination.
But have you ever thought of traveling from Kolkata to Andaman by ship?
The cruises to Andaman will offer you a once-in-a-lifetime experience where you get to enjoy the sea life and blue waters and the splendid views of the sunrise and sunsets.
Andaman Tour by Ship- Travel with a Difference
The majestic Andaman Islands were once inhabited by The Great Andamanese tribe, who are now threatened with extinction. The area is filled with lush greenery, frequented by adventure-seeking tourists.
There are two ways to travel from Kolkata to Port Blair: The usual route is to take flights to Veer Savarkar Airport. The other option is a more relaxing journey, by cruise ship. A cruise ship journey is a golden opportunity to savor the scenic beauty of the blue waters.
Is Andaman safe for girls?
Yes, Andaman is absolutely a safe destination for girls. The roads are safe to travel and you will always find some guards around the beach for safety. The local people are very cooperative and friendly.
How can I go to Andaman from Kolkata by ship?
Ships sail a minimum of three to four times a month from Kolkata Port. The time taken to reach Andaman from Kolkata is around 66 hours.
What is the best time to plan a cruise to Andaman in 2021?
Planning a trip to Andaman by cruise can be done year-round. January to April are the preferable months when people on board are at the lowest risk of catching sea sickness.
What is the best time to visit Andaman and Nicobar Islands in 2021?
The best time to visit Andaman is between October to May as the weather is perfect for sightseeing, water sports and beach excursions.
Is alcohol allowed in Andaman?
Alcohol is available in the islands but is extremely limited.
Is Andaman expensive?
Andaman is not an expensive destination to travel but it can be expensive if you want it to be. You will find all types of hotels from budget to luxury to stay in and the prices of food is cheap out there. To pull off a budget trip you need to rely on a well-chalked-out itinerary when selecting the best Andaman tour package which can also be customized as per your requirements.
How to Reach Andaman from Kolkata?
Ships sail a minimum of three to four times a month from Kolkata Port.
Kolkata to Andaman Ship- Best Cruise liners
On-board Accommodation & Facilities- Kolkata to Andaman
1. MV Nicobar
A passenger ship built in 1991, MV Nicobar has since made many trips to the Andamans from Kolkata and Chennai to the Port Blair.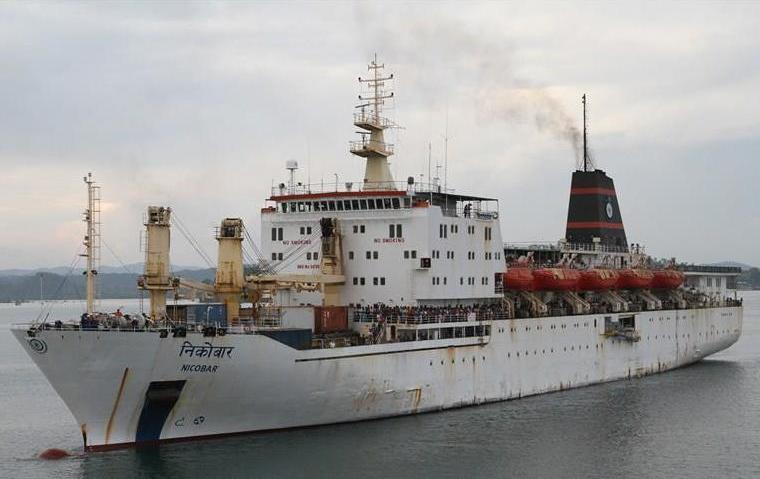 Room Types & Cost:
MV Nicobar has 300 cottages, 900 decks and can carry 1200 passengers.
The cottages are also categorised as deluxe, first and second class cottages
Cost of the deluxe cottage: about INR 10, 250
Cost of the first-class cottages: about INR 8500
Cost of the second class cottages: about INR 6750
Cost of deck rooms: about INR 2650
2. MV Harshavardhana
Run by the Shipping Corporation of India, MV Harshavardhana is a well-known cruise ship that operates from Kolkata and Vishakhapatnam to Port Blair, Andamans.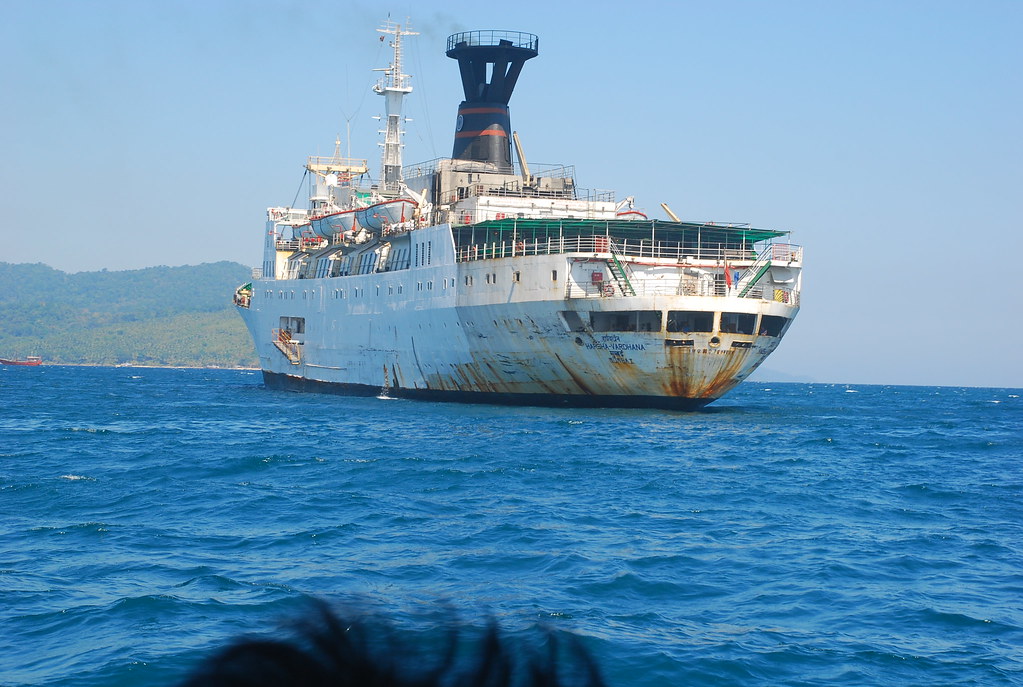 Room Types & Cost:
MV Harshavardhana has 153 cottages, 595 bunks or deck rooms and can carry a total of 748 passengers.
The ship provides deluxe accommodation, first and second-course cottages along good bunk or deck rooms.
Cost of deluxe cottages: about INR 10, 250
Cost of first-class cottages: about INR 8500
Cost of second course 'A' cottage: about INR 6750
Cost of second course 'B' cottage: about INR 5200
Cost of deck rooms: about INR 2650
3. MV Akbar
The prestigious MV Akbar has been the oldest of the lot and this gorgeous vessel has great accommodation facilities too. She was built in 1971 and since then has been ferrying passengers to Port Blair and back.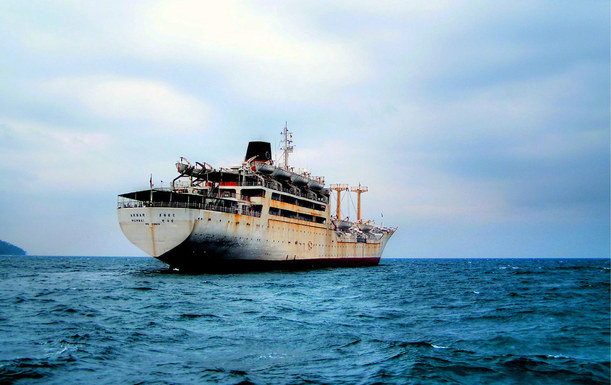 Room Types & Cost:
Cost of deluxe cottages: about INR 10250
Cost of first-class cottages: about INR 7240
Cost of second class cottages: about INR 4400
Cost of bunk rooms: about INR 2300
Kolkata to Andaman Ship Time
The ship travels once every week, i.e. 3 to 4 times every month. It is recommended to make advance reservation for your trip.
The time taken to reach Andaman from Kolkata is around 66 hours.
Kolkata to Andaman Ship Fare 2021
The approximate ship fare from Kolkata to Andaman in 2021 is INR 2630 (bunk class) and INR 10,240 for Deluxe cabins.
Best Places to Visit in Andaman
1. Port Blair
The capital city of Andaman and Nicobar Islands, it is a gateway to India's colonial history. With several museums, the Cellular Jail, the light and sound shows and plenty of beaches like Viper Beach, Ross Island among others, you would find plenty of places to explore in Port Blair.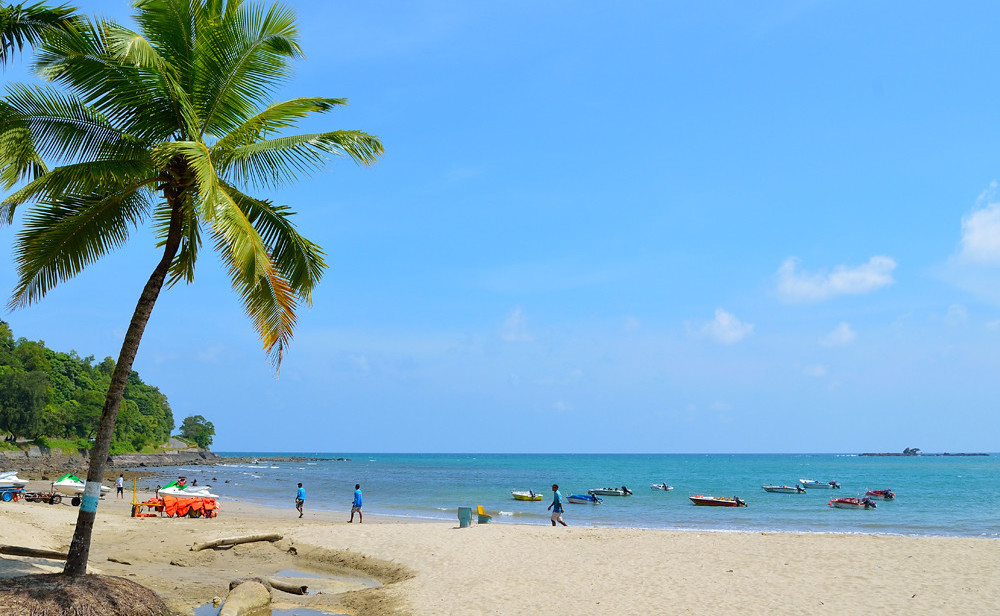 How to Reach Port Blair?
Book a cruise ship ticket for Port Blair.
Things to Do
Travel back to history with a guided trip to the Kala Paani or the Cellular Jail, where India's freedom fighters were once incarcerated.
Watch the light and sound show about India's freedom struggle at the Cellular Jail
Visit the Samudrika Marine Museum, Anthropological Museum and the Fisheries Museum
Enjoy bird watching at Chidiya Tapu
Go shopping at Aberdeen Market
Recommended Hotels
Symphony Samudra- Avg. price INR 11000/ night
Sinclairs Bayview- Avg. price INR 8800/ night
Keys Select Hotel Aqua Green- Avg. price INR 8600/ night
Sea Shell, Port Blair- Avg. price 7500/night
Restaurants
The Light House Residency– For exquisite seafood delicacies like tiger prawns and lobsters
Gagan Restaurant– Serves finger-licking Bengali fare like Nicobari fish, crab curry and coconut chicken
Excel Restaurant at Lalaji Bay- Visit here for delicious Israeli staples
Sea Sip Bar- Try out their assorted array of cocktails and mocktails
2. Havelock
One of the largest and most popular islands of Andaman, Havelock is blessed with exotic beaches like Kalapthar, Radhanagar, Vijaynagar and the Elephant beach. As you explore, you will fall in love with the raw beauty of Havelock.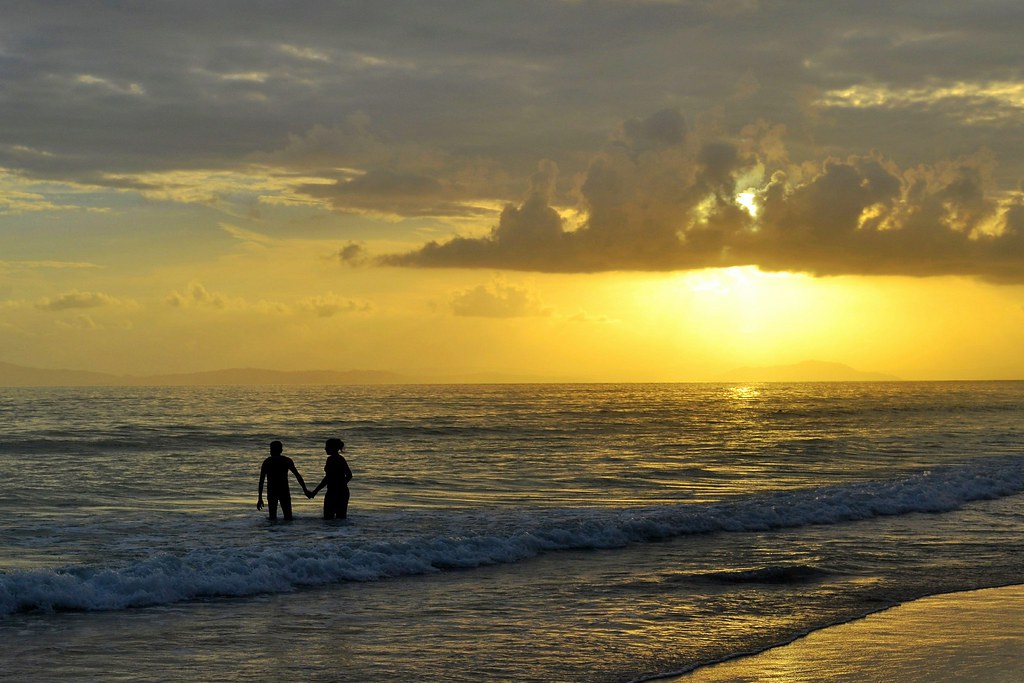 How to Reach there?
Book a ferry trip from Port Blair or Neil Island.
Things to do
Stroll around the Elephant Beach.
Explore the marine life with kayaking, snorkelling and boating in a glass-bottomed ferry.
Laze around at Radhanagar Beach.
Witness an active volcano at the Barren Island.
Recommended Hotels
The Loveshack- Avg. price INR 10700/night
Porters Boutique Hotel- Avg. price INR 8700/night
Off the track Cottages- INR 8200/night
Restaurants
Something Different– A cosy open-air beachside restaurant, serving scrumptious international cuisines
Fat Martin– A very popular open-air cafe, famous for their dosas and paneer tikka
Full Moon Cafe– Run by an Irish-Indian couple, this thatched-roof restaurant serves amazing pasta, salad, wraps and fresh fruit juices
3. Neil Island
Neil Island has tropical woodlands, beautiful coral reefs and white sandy beaches. It is a relaxed and quiet retreat.

How to Reach there?
Take a private ferry from Havelock Island.
Things to do
Visit Howrah Bridge, the natural rock formation at Neil Island
Explore the small caves or laze out on the expansive Sitapur Beach
Go jet skiing or enjoy glass-bottomed rides at the Bharatpur beach
Try scuba diving or snorkelling at Bharatpur beach
Go cycling along the coastline
Plan a trek to one of the quaint villages here, with the help of a guide
Recommended Hotels
Aquays Hotel and Resort- INR 8200/night
Sea Shells Samssara- INR 7500/night
Silver Sand Beach Resort Neil- INR 7500/night
Restaurants
Hungry Stone Restaurant– Located at Lakshmanpur, this restaurant serves local seafood delicacies
Dugong– An amazing Indian seafood restaurant, their staple favourites are lobster items, rice and chilli prawns
4. Ross Island
Named after the British marine surveyor, Daniel Ross, Ross island was lovingly named Paris of the East by the British and had housed them for long. Maintained by the Indian Navy, Ross Island retains the ruins of the old British residences even today.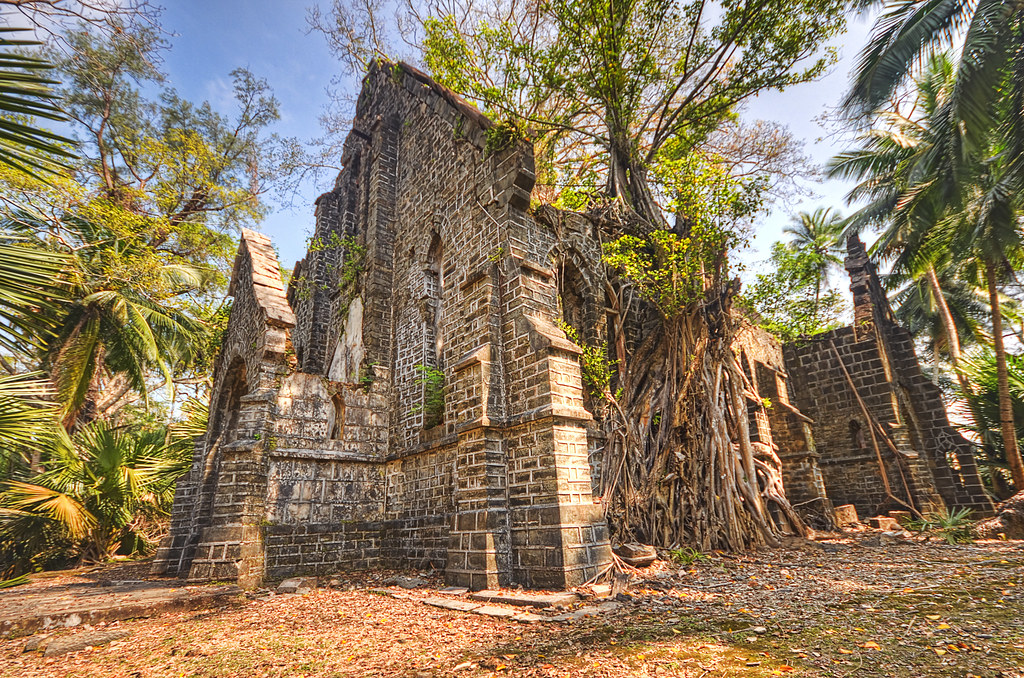 How to Reach there?
15 minutes boat ride from Port Blair Aberdeen Jetty/ Water Sports Complex
Things to Do
Explore the ruins of the Chief Commissioner's residence and the nearby buildings
Witness the light and sound show here
Visit the sanctuary in the middle of the island
Explore the ruins of the Man Cave with guides
Visit the serene pond, with ruins of British residence nearby
Recommended Hotels
Fortune Resort Bay Island- Avg. price INR 10,800/night
Hotel Sentinel- Avg. price INR 5800/night
Restaurants
Amaya– A resto-bar with quality continental menu, Amaya is a hidden gem in Ross Island.
Courtyard– This is a pristine rooftop restaurant near Ross Island, with quick service and great Indian food
New Lighthouse Restaurant– A great place for good Bengali food and tasty seafood
*The island remains closed on Wednesdays.
Travel Itinerary to Andaman
Day 1: Port Blair
Arrival at Port Blair
Corbyn's Cove Beach for sunset
Light and sound show at Cellular Jail
Day 2: Sightseeing at Port Blair
Breakfast
Limestone volcano cave visit at Baratang
Overnight at Port Blair
Day 3: Havelock, Radhanagar Beach
Private Ferry ride towards Havelock
Sunset at Radhanagar Beach
Overnight stay at Havelock
Day 4: Havelock, Elephant Beach
Travelling to Kalapthar beach
Go Snorkelling
Trip to the Kalapthar village
Overnight stay at Havelock
Day 5: Neil Islands, Bharatpur Beach
Visit the Elephant Beach
Cruising to Neil Island
Bharatpur and Sitapur Beach
Sunset at Laxmanpur beach
Overnight stay at Neil Island
Day 6: Port Blair, Sunset Point
Breakfast and return to Port Blair
Visit Chidya Tapu or Sunset point, for bird watching
Overnight at Port Blair
Day 7: Port Blair, Baratang Islands
Breakfast
Visit the seven harbours around Port Blair
North Bay Island, Ross Island and Smith Island
Overnight at Port Blair
Day 8: Departure after breakfast
Must-Try Cuisines
Fish Curry and Fish Tandoori
Both are must try cuisines while you are in Andamans. The former is a spicy gravy delicacy with fresh fish and the latter is splattered with spices and slow-roasted on fire or oven.
Chilli Curry
Onion, tomatoes and fiery chillies are added to sesame and peanut gravy for bringing out finger-licking flavours.
Coconut Prawn Curry
A local delicacy of Andaman is prawn curry with coconut milk, served with rice which adds a uniqueness to the whole cuisine.
Macher Jhol (Bengali fish curry
This Bengali dish consists of fresh fish soaked in a simple gravy with green chillies, coriander and turmeric powder for a heartening meal.
Barbecue food
Try relishing freshly barbecued fish like Salmon, Mackerel, King Prawns and Sardines by the sea.
Amritsari Kulcha
Soft, dough bread stuffed with coriander leaves and onion along with seasonings make this an amazing side item with a finger-licking gravy!
Chicken Tikka Masala
An extremely satiating dish is the flavourful Chicken Tikka Masala, a staple North Indian delicacy.
Savour this amazing dish with kulcha or rice for a great platter.
Checklists for Andaman Cruise:
Reading materials and indoor games to keep yourself engaged throughout the journey
Movies loaded on a cellphone to spend time on the sea
Dry food like cakes, fruits and biscuits in case of limited food choices on cruise
Insect repellent will be required while on land, to keep away sand flies.
Travel adapters, camera chargers and torch
Comfortable clothing, flip flops, sunglasses, hats and sunscreen
FAQ about Andaman Cruise Trip
1. Can you elaborate on sea sickness affecting the passengers during the journey?
Usually self-diagnosable, seasickness is associated with fatigue, diseases and vomiting, when the ship is on turbulent water.
The intensity of seasickness varies according to the months in which you are travelling. January, February, March, April and November are months with very little seasickness and hence the best time to
plan a cruise trip. The months with high chances of causing seasickness August and September, and hence you are requested to take necessary precautions for travelling during that time.
2. Are there ATMs in Port Blair and Havelock?
Yes, Port Blair has quite a few ATMs, while Havelock has 2. But since Havelock doesn't have any banks, you might find cash depletion in the ATMs. You should carry sufficient cash with you for paying the bills during your journey. Credit cards and MasterCards are not accepted widely throughout Andamans, except in large hotels.
3. What do I need to do in case of a medical emergency?
Most Islands do have a primary health centre. The immediate assistance comes from the primary health centre and in case better treatment is needed, there is GB Pant Hospital in Port Blair.
4. Do I need permits for going to the neighbouring island?
You need to get access from the office of the deputy commissioner of Andamans for travelling to the neighbouring islands occupied by the indigenous tribes.
Plan a trip from Kolkata to Andaman by ship and enjoy the tour to get the beautiful views of the sea and the plethora of adventures that Andaman has in store for you. So when are you planning a cruise trip to the Andamans? Book your beach holiday, get in touch with us at connect@flyingsquirrelholidays.com or call us at +91 33 40525777.