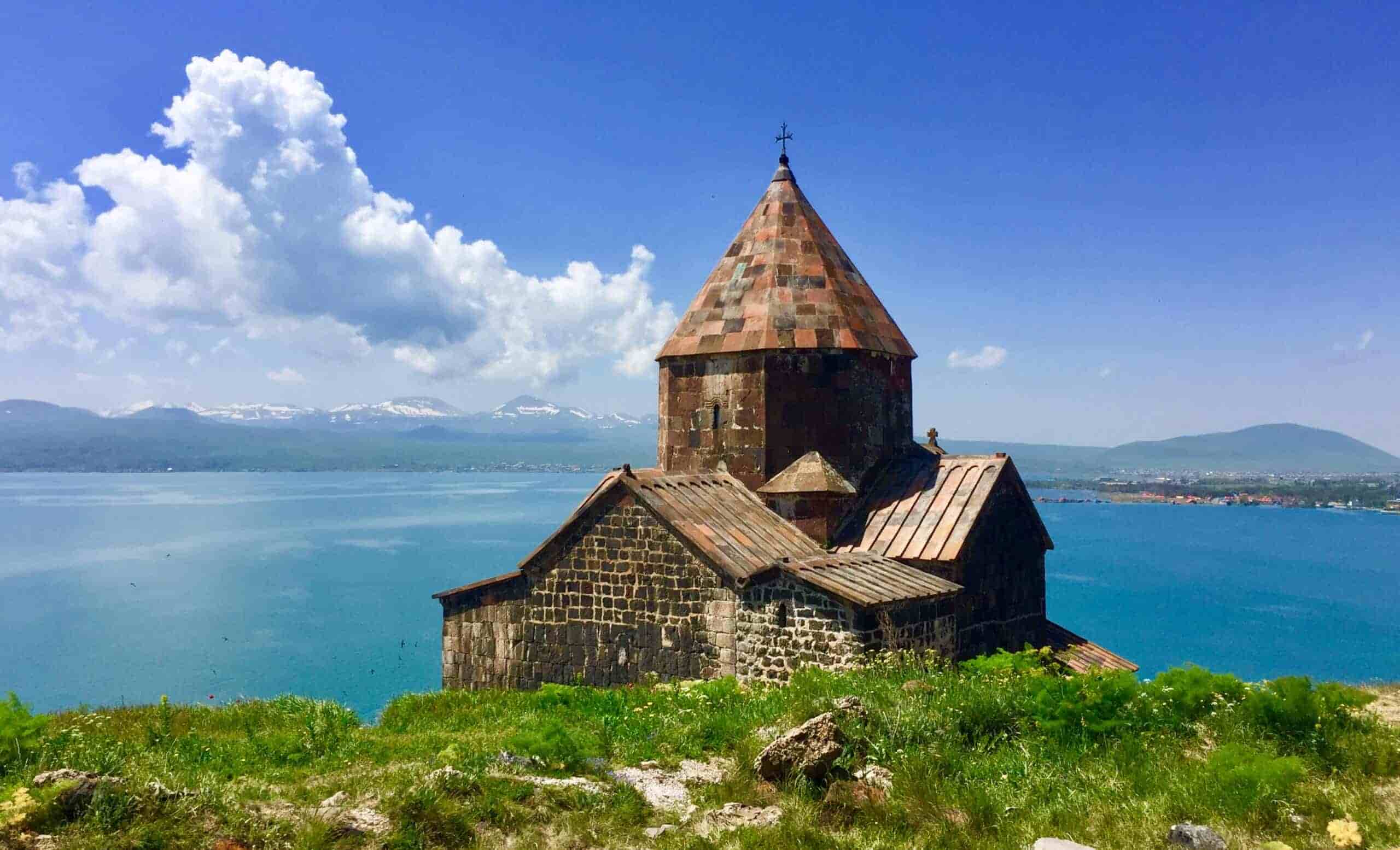 6 Days In The Scenic Mountains Of Armenia
Posted on By Blog Admin
Surrounded by the beautiful valleys and gorges of the Caucasus, Armenia's pristine landscape is a pleasure to behold. The country, once a part of the Soviet Union, is off the beaten track and it's natural beauty charms those who love to travel to offbeat locations. Even in busy touristy seasons you will not find queues here or have to jostle for a table at a tavern. Armenia is dotted with picture-perfect landscapes, ancient monasteries, historic monuments, warm locals, traditional culinary expertise and more. If you have simply six days to go on a holiday, here's how to make the most of it.
Day 1:
Begin your holiday in Yerevan, the capital of Armenia. Arrive at Zvartnots International Airport and check into your hotel. For best rates, ensure to book your accommodation well in advance while planning your vacation. Spend the day at leisure, get rid of your jet-lag and brace yourself for an exciting holiday ahead. Towards the evening, you may walk down the Republic Square, watch its musical fountain, dine at a local restaurant while setting your mood for the vacation.
Day 2:
After a sumptuous breakfast, enjoy a city tour of Yerevan. Visit the Genocide Memorial, Mother Armenia monument and the Cascade monument with a panoramic view of the city. Later, taste brandy while visiting the Ararat factory. Towards late afternoon, return to the hotel. Spend some leisure time shopping for souvenirs or relaxing at the hotel. Go for the traditional dinner at a local restaurant and rest for the day.
Day 3:
After a wholesome breakfast, drive down to Mount Ararat. Stop at the Khor Virap monastery offering beautiful views of Mt. Ararat. Next, halt at the Vayots Dzor region, one of the ancient wine producing regions of Armenia. Drive to the breath-takingly gorgeous Noravank monastery, located over the Gnisghik river canyon. Visit Old Bridge and Trinity winery. Interact with locales for an insight into the regional life and culture. Spend a leisurely evening in Yerevan. Enjoy your dinner and rest for the night.
Day 4:
Next morning, it's time for a boat trip at Lake Sevan, one of the largest freshwater alpine lakes in Eurasia. After a pleasing experience at Lake Sevan, drive to Dilijan, a town in northern Armenia popularly known as the Switzerland of Armenia. Explore the Dilijan National Park followed by a tour to the Goshakavnk monastery before you drive back to Yerevan to sign off for the day.
Day 5:
After a tempting breakfast at the hotel, set your mood for yet another action packed day as your holiday reaches its climax.  Visit the Garni pegan temple , where you can enjoy the breathtaking views of the gorge of the Azat river. Follow it up with a tour to the UNESCO World Heritage Site, Geghard monastery, carved out of the adjacent mountains. Explore the ruins of Zvartnots Temple and Vernissage. Call off your day with an inviting dinner back at the hotel in Yerevan.
Day 6:
After a tempting local breakfast, bidding adieu to Armenia with memories of a joyous holiday to cherish lifelong, begin your onward journey back home.
This is how we enjoyed a recent 5-night and 6-day holiday in Armenia with our travellers. Check out the travelogue by our lil explorer, Aadit:
10 REASONS WHY YOU SHOULD VISIT ARMENIA!
You can get your itinerary customized as well. To get in touch with our holiday experts drop in at our office in Southern Avenue, Kolkata, call or write to us. Contact details follows:
Address: 122A, 1st Floor, Southern Avenue, Kolkata-700029
Email Id: connect@flyingsquirrelholidays.com
Phone No: +91-33-4052-5777
Facebook: https://www.facebook.com/flyingsquirrelholidays/
Twitter: https://twitter.com/FSHoliday