From the picturesque sand dunes of Mui-ne, virgin islets, serene mountains, gorgeous beaches to the ancient pagodas and citadels, beautiful Vietnam lures travellers from across the globe. Whether you are a nature buff or a history and culture enthusiast, Vietnam's charm will leave you awe-struck. With fascinating natural beauty, warm hospitality, interesting traditions, exotic cuisine and more, Vietnam is a truly enigmatic holiday destination.
How much will it cost for a Customized Vietnam tour package?
The cost depends on various factors like transportation, the type of hotel you choose from budget to luxury, local transportation, the type of restaurants you visit, extra activities that is not mentioned in your itinerary and the number of days you spend there. These are the factors that will help you know the complete cost of what it will take for you to plan a Vietnam holiday.
Things to avoid During Vietnam Tour
The things that we must not do in Vietnam are:
On the Street- To avoid being robbed, don't carry extra money with you. It is recommended to wear as little jewellery as possible.
Cultural Issues- Don't flaunt your wealth in public, wear decent clothes to temples and Pagodas and physical displays of affection are not acceptable.
Ethnic Minorities- Avoid giving empty water bottles, sweets or candies to local people and never take video cameras when trekking through ethnic minority villages.
Political Issues- Do not talk about the political issues of Vietnam in public places.
How safe is Vietnam?
Vietnam is an extremely safe place to travel in. The police keep a tight grip on social order and there are rarely reports of muggings, robberies or sexual assaults.
Can you use Indian Rupee in Vietnam?
No, we cannot use Indian Rupee in Vietnam. The local currency in Vietnam is the Vietnamese Dong. It is recommended to carry Vietnamese currency on your trip.
What Vietnam is famous for?
Vietnam is known for its wonderful natural beauty. From the green rice fields in the North to the fascinating bustle of the Mekong Delta in the South, its splendid cities and much more. Vietnam however is also a country with a long history and ancient traditions and has many historic attractions and old temples. This destination is recommended for honeymoon, family and even solo travelers.
Is Vietnam expensive to visit?
Vietnam is like any other country where the cost to travel will vary drastically from one individual to another. What sets it apart is that it can be cheaper than most places you can go. Even if you are on a tight budget or if you want to spend endlessly, then Vietnam should work for you.
Here are a few tips to consider for your customized package to Vietnam:
There's a lot to explore in Vietnam. Spend a day at the UNESCO World Heritage Site, Halong Bay; book a day tour of the dynamic metropolis, Ho Chi Minh City; visit the Imperial City, Hue,  a UNESCO World Heritage Site; relax in the resort city of Nha Trang; be amazed in the cultural capital of Vietnam, Hanoi and more.
Dotted with 1,600 limestone islands and islets, Halong Bay portrays surreal scenery. There are plenty of activities that can be planned on your Halong Bay visit. Cruising, shopping and gorging on Vietnamese delicacies are for travelers who want a relaxing time. Adventure enthusiasts can go fishing, swimming, snorkeling, kayaking, trekking and cycling. When customizing your Vietnam tour package, you can opt for Halong Bay day cruise, a two-day adventure cruise or take the seaplane tour along with a night cruise.
Unique attractions in Vietnam:
Vietnam stands out as a cultural and beach destination as it offers unique experiences without the crowd and steep prices. Another factor that makes Vietnam special is that it offers a sublime laid-back travel experience, perfect for travellers who love to take it easy. As a travel destination, it is also recommended for solo travel, especially for women.
When in Vietnam, here are a few things you must try:
Picturesque sand dunes of Mui-ne – spectacular red-hued sand dunes in the desert area where you can try sand sledging
Virgin islets – get immersed in the serene tranquillity of the surroundings
Serene mountains- hike your way to some of the spots offering scenic  views of Vietnam's exotic locations
Gorgeous beaches – surf, snorkel or just relax at the pristine beaches
Ancient pagodas and citadels – relive the best of a historical past of Vietnam as you explore its age-old pagodas and citadels
Beautiful caves- Walk through the sizeable Sung Sot Cave in Halong Bay and enjoy colorful lighting.
Unique experiences in Vietnam:
Vietnam is historically known for its old war sites and secret tunnels, but there is more to this country. From the adventures of Halong Bay to the quaint little town of Hoi An, there are various unique attractions to explore on your Vietnam holidays.  The country also organizes many interesting events, such as the marathons in Da Nang and Sa Pa, the bicycle race in the old imperial capital of Hue that attract international tourists.
Best Places to visit in Vietnam
Hanoi resembles an open-air museum of historic French and Asian colonial architecture that has retained much of its charm over the years. From quaint cafes to the Grand Opera House; scenic boulevards to busy markets; from the Presidential Palace to Saint Joseph's Cathedral, Hanoi is picture-perfect. Enjoy a relaxing time at this scenic location.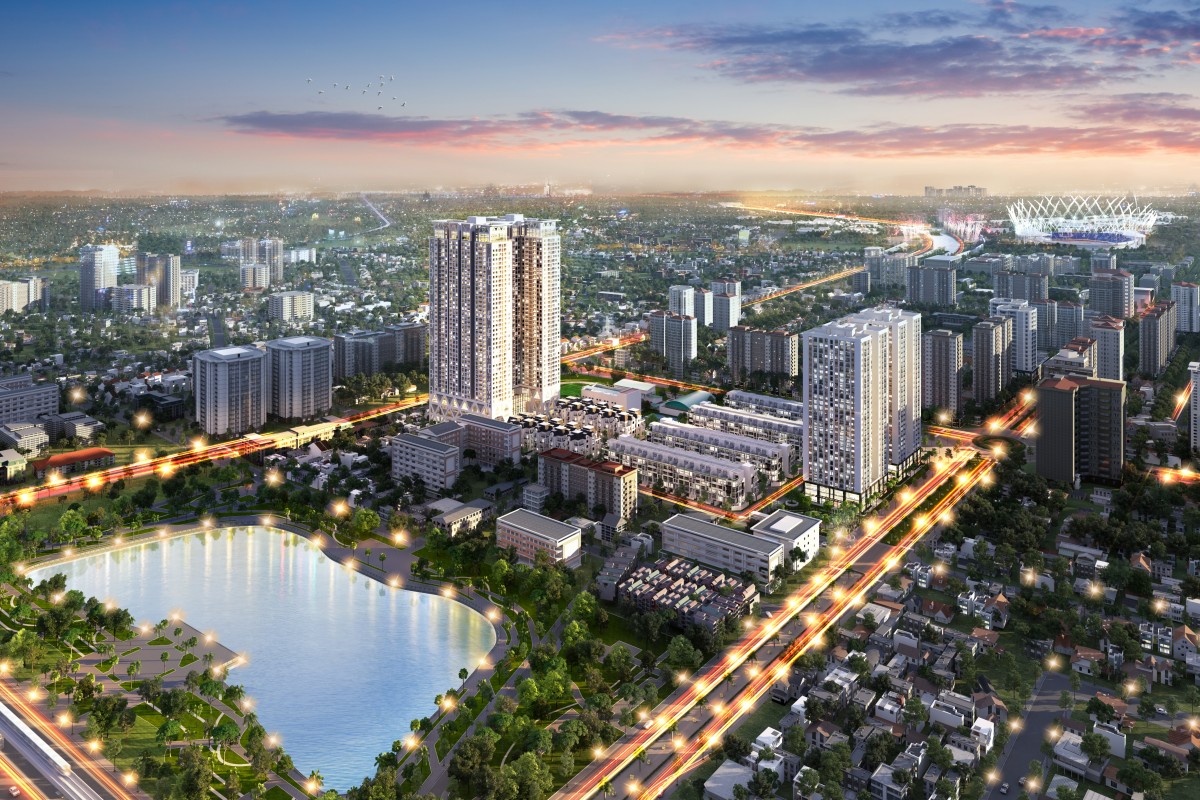 UNESCO-listed and a popular town for expats, Hoi An is a charming historical old town dating back to the 15th century. Offering a glimpse into the old world way of Vietnamese lifestyle, Hoi An translates to a 'peaceful meeting place'. This enigmatic townhouses a variety of historical buildings, pagodas and the 18th century Japanese Bridge.
For history enthusiasts, a trip to Hue is exhilarating. The town is packed to the brim with relics from the reign of the 19th-century Nguyen emperors. A riverboat cruise on the Perfume River offers insight into ancient pagodas and tombs.
With towering mountains, scenic beaches and verdant islands, Nha Trang makes one of the most beautiful places to spend a holiday in Vietnam. The city is a heaven for scuba divers and beach lovers.
World Heritage-listed Phong Nha-Ke Bang National Park is regarded as one of the world's best-caving destinations. Home to superb stalactite and stalagmite displays, it's a dramatic karst mountain formation honeycombed with huge caverns. Explore the Paradise Cave, Tu Lan Cave – a wet cave that one can access only by swimming into it through the cave-systems and Phong Nha Caves that can be accessed by boat.
Surrounded by scenic mountains, rice terraces, Sa Pa is a beautiful town that is frequently used as a base for trekking in the Hoang Lien Son Mountains and touring rice paddies and traditional fishing villages.
A perfect gateway to the local life; gorgeously decked with paddy field vistas and mangroves; with floating markets to explore by boat, the Mekong delta is one of the most interesting regions for travellers to discover.
Vietnam's natural wonders, exotic temples, ancient citadels, mountainous villages and shared history beckons a fascinating holiday. Take the time to explore the country away from the hustle-bustle of city life. Opt for a customized Vietnam tour package and carefully handcraft your holiday experience.
How to make your Vietnam tour memorable:
Vietnam offers different experiences for different kind of travellers. If you are a history and culture buff and would like to enjoy city life, then Hanoi in the north and Ho Chi Minh in the south will offer you a perfect experience. For adventure seekers cave visits and treks are a must-do. Vietnam's beaches are also a perfect haven for relaxation while food lovers will be spoilt for choice between the Pho, Cha ca and several other local delights.
For beach lovers, some of Vietnam's best beaches to relax are:
Long Beach in Phu Quoc Island – Dotted with beachfront resorts, restaurants, cafés and bars offering breathtaking sunset views, Long Beach is a perfect location to unwind and relax during your Vietnam holiday.
My Khe Beach in Da Nang – Regarded as one of Vietnam's most scenic beaches, My Khe Beach is popular for surfing and sunbathing. There are a few luxury resorts where you can spend time pampering yourself.
Cat Ba Island Halong Bay – Considered to be the largest island in Halong Bay, Cat Ba Island has some of the most spectacular resorts, restaurants with the best views of Halong Bay. Spend quality time with your loved ones.
An Bang Beach in Hoi An – Housing an array of beachfront resorts, hippy bars and seafood restaurants offering gorgeous views of the adjoining Marble Mountains, Da Nang Bay and Cham Island, An Bang Beach is one of the less frequented ones. So, if you are looking for a calm, quiet ambience head to An Bang Beach.
Hon Chong Beach in Nha Trang – Often called the Riviera of the South China Sea, Nha Trang beaches offer a myriad of sightseeing and recreational activities for visitors looking to soak up the sun during their holiday. Hon Chong is easily one of the best.
Top 3 best beach resorts in Vietnam:
Premier Village Danang Resort by Accor Hotels: This is the perfect destination for travellers who seek a luxury hideaway. Located closest to Hoi An and Hue, the Premier Village Danang Resort features 111 beautiful villas, well-equipped with modern amenities available in four distinctive styles including the Garden View, Ocean Access, or Beachfront residences.
InterContinental Danang Sun Peninsula Resort: Located in the picture-perfect Danang, InterContinental Danang Sun Peninsula Resort features 201 luxurious rooms, suites, penthouses and villas. Flaunting traditional Vietnamese decor, the resort offers high-tech modern amenities to make your stay a luxurious experience.
Banyan Tree Lang Co: Nestled between the East Vietnam Sea and the Truong Son mountain range, Banyan Tree Lăng Cô features luxurious all-pool villas for a grand experience. Nearby attractions include three UNESCO-listed World Heritage Sites: Hoi An Ancient Town, The Imperial Citadel of Hue and My Son Sanctuary.
If you are a food traveller, here are the delicacies to consider while holidaying in Vietnam:
Vietnamese cuisine has its own and unique appeal to gourmets across the world. Foodies all over the globe consider Vietnam paradise for food lovers. Have a glance at the top 5 must-try delicacies of Vietnam:
Pho – One of the staple Vietnamese delicacies, Pho is a preparation of rice noodles dipped in a flavourful soup topped with meat and greens.
Banh mi – A Vietnamese toasted baguette sandwich with pickled vegetables, pate, butter, soy sauce, cilantro, chillies, and hot peppers
Banh xeo – The base is made of rice flour, coconut milk, and turmeric filled with vermicelli noodles, chicken, pork or beef slices, shrimps, sliced onions, beansprouts, and mushrooms.
Goi Cuon – translucent spring rolls packed with minced pork, shrimp, coriander and varied greens.
Cao Lau – Thick rice-flour noodles, bean sprouts and pork-rind croutons dipped in a light soup flavoured with star anise and mint, topped with pork and served with grilled rice-flour crackers or sprinkled with crispy rice paper.
Unique places that you can't miss during your Vietnam tour:
Son Doong Cave – offering one of the best trekking experiences in the world;
The Imperial Citadel of Thang Long in Hanoi -an intriguing relic of Vietnam's historic past;
Ho Chi Minh's Mausoleum – the resting place of Vietnam's iconic leader Ho Chi Minh is a popular attraction to explore in Hanoi for history buffs;
Cu Chi Tunnels are part of a massive war museum in Ho Chi Minh offering visitors a sneak-peek at the underground life of Vietnamese soldiers back in 1948;
Phong Nha-Ke Bang National Park known for its ancient limestone karsts, mountains, lush green forests and underground rivers and awe-inspiring caves including the popular Son Doong cave and Phong Nha cave. On your visit you could be lucky to spot tigers, black bears and elephants;
War Remnants Museum houses details of the Vietnam War and the First Indochina War; My Son Sanctuary preserves relics of the ancient Champa civilization;
Complex of Hue Monuments – aligned cosmologically with the Five Cardinal Points (centre, west, east, north, south), the Five Elements (earth, metal, wood, water, fire), and the Five Colours (yellow, white, blue, black, red), Complex of Hue Monuments is one of the most interesting attractions in Vietnam.
Travel checklist for Indian travellers to Vietnam:
Visa: Vietnam is among those scenic countries where Indian travellers can opt for visa on arrival making your holiday in Vietnam a hassle-free experience.
Currency: Though US Dollars are accepted in hotels, large establishments, it is good to carry a certain amount of Vietnamese Dong with you to pay for meals at local restaurants or buy souvenirs from the local merchants.
If you're a pro in your bargaining skills, you will love the shopping experience. Vietnam is one of the most affordable tourist destinations in the world. Do visit the Ben Thanh Market in Ho Chi Minh City.
There is a lot to explore in Vietnam. Plan a holiday for at least 10 days to make sure you get to experience the best of .what Vietnam has to offer.
Getting acquainted with basic Vietnamese phrases such as 'hi' or 'Chào', 'good morning' or 'chào buổi sáng' and so on would be a great idea before you plan your holidays.
Vietnam's weather is not always consistent. Try packing varied and appropriate dresses. However, do remember travelling light is ideally recommended when you have a packed itinerary.
The country's Wi-Fi networks are superb, make use of it whenever necessary while you travel to locate attractions, find out information etc.
Vietnam serves amazingly delicious street food, try some!
Try having packaged drinking water.
Don't miss out the unique Halong Bay cruising experience.
How to choose the best holiday hopackage for your Vietnam tour? – At A Glance:
Reach out to customized holiday specialists: Instead of opting for group tour packages following the same itinerary for all the travellers, customize your itinerary for a completely personalized experience. Reach out to travel planners specializing in customized holiday packages. You shall be able to book your choice of airline, hotels and visit attractions you wish to explore.
Design your itinerary based on your budget: With a customized Vietnam tour package you can design an itinerary depending on your budget. You don't need to splurge if you are not willing to. Convey your approx estimated budget and preferences to your trip planner so that they can craft the best package for you.
Look out for unique experiences: There are certain experiences unique to a specific country, do not miss out on those that are unique in Vietnam and pick the ones listed in our unique experiences section that are of your interest.
Tips for Indian travellers to Vietnam
Visa
Indian travellers can avail visa on arrival at a nominal cost.
Transport
There are many forms of public transportation in Vietnam -bus, van, taxi, private, motorbikes, etc. Private chauffeur-driven vehicles are affordable and probably the best way to move around.
Weather
The best time to visit Vietnam is from February to April and August to October. The temperatures are moderate and rainfall is lighter. In spring and autumn temperatures are pleasant, though still cool in the far north.
Safety
Vietnam is an extremely safe country to travel to.
Etiquette
Here are a few etiquette tips that you can follow when in Vietnam:
Avoid public display of affection.
Do not touch someone's head.
Pass items with both hands.
Do not point with your finger – use your hand.
Do not stand with your hands on your hips.
Dress Code
Make sure to avoid wearing extremely tight-fitting, overly short attire.
Remove hats when visiting a sacred site.
Festivals
10 best festivals in Vietnam are:
Tet Nguyen Dan (Lunar New Year) – January/February
Hue Festival – April/May/June every two years
Perfume Festival – Mid-February/March
Mid-Autumn Festival – Mid-September
Hung King Temple Festival – Early April
Lim Festival – Mid-February
Wandering Souls Day – Early September
Hoi An Lantern Festival – 14th day of every month
Buddha's Birthday – Early May
Phu Giay Festival- Late March to Early April
Mobile network, SIM cards
There are eight mobile network providers in Vietnam, which are Mobifone, Viettel, Vinafone, Vietnam mobile (formerly HT Mobile), Indochina Telecom, EVN Telecom, S – Phone, and BeeLine. It's best to take a local SIM card that will make communication affordable and also share, upload your holiday photographs instantaneously
Currency
The official currency of Vietnam is Dong (VND). Many high-end shops and hotels of Vietnam accept the US dollar as well.
Power plugs
Plugs type A (two flat vertical pins), type C and type F (two round pins) fit in most Vietnam electrical outlets.
Taxi Services
Some of the well-known taxi service providers in Vietnam are:
Mai Linh and Vinasun
Xe Om
Uber and Grab
Embassy and consulate
In case of emergency, you can get in touch with the Indian Embassy in Hanoi.
Address: 63, Tran Hung Dao Street, Hoan Kiem Distt, Hanoi
Telephone : +84-24-36330536
Email: cons.hanoi@mea.gov.in/pptvisa.hanoi@mea.gov.in
Public Holidays
Jan 1: Western New Year's Day
Feb 3: Founding Day of the Communist Party of Vietnam
Apr 30: Liberation Day of South Vietnam and Saigon
May 1: Labour Day
May 19: Ho Chi Minh's birthday
May 28: Holiday in commemoration of the birth, the enlightenment and the death of the Buddha
Sep 2: National Holiday
Sep 3: Day to commemorate the death of Ho Chi Minh in 1969
Nov: Birthday of Confucius; moveable holiday, as it depends on the moon calendar
FAQs
1. What is Vietnam's time difference with India?
Vietnam is 1 hour and 30 minutes ahead of India.
2. Is it advised to get travel insurance?
Yes, it is suggested to get your Vietnam holiday secured with travel insurance.
3. Are credit cards widely accepted?
Credit card (Visa, MasterCard, JCB, American Express) payments are accepted in high-end restaurants and hotels in major cities in Vietnam such as Hanoi and Ho Chi Minh City.
-> Our Advice
Plan a customized Vietnam tour package and enjoy a holiday in the pristine land just the way you desire. A personalized itinerary shall help you explore Vietnam in a unique and unparalleled way. Itineraries differ based on your choices of transportation, accommodation, meals, service, your companions, your idea of spending a holiday and so on. Hence, getting a tailor-made Vietnam tour package is highly recommended. For further assistance and queries, you may get in touch with our holiday experts and we shall be happy to help.
Latest posts by Blog Admin
(see all)